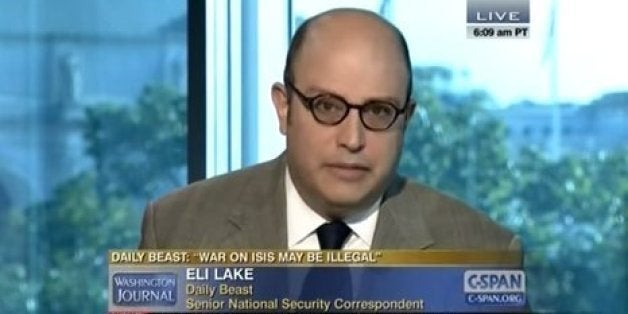 NEW YORK -- Daily Beast reporters Eli Lake and Josh Rogin are leaving the news and culture site and expected to join Bloomberg View, according to sources familiar with the move.
Daily Beast executive editor Noah Shachtman did not comment as to where Lake and Rogin are headed, but confirmed in an email to staff that they're leaving the site.
"We're sad to be parting ways with Josh and Eli. They're great reporters and great guys," Shachtman said. "But it makes sense for everyone involved. We wish them luck at their new gig."
Keith Urbahn, president of the firm Javelin, which represents Lake and Rogin, declined to comment.
Lake and Rogin routinely shared bylines on national security and foreign policy stories, so the dual departure leaves an immediate hole in that coverage area for the Daily Beast.
But in the coming weeks, Schactman said, the site will "be announcing new members of our global news and national security team -- aggressive and independent reporters who cover Washington and the world without fear or favor."
Those new additions, he said, will join "Chris Dickey, Kim Dozier, Tim Mak, Chris Allbritton, Jamie Dettmer, Anna Nemtsova, Jake Siegel, and myself for what we think is some of the best coverage of geopolitics in the business."
Related
Popular in the Community