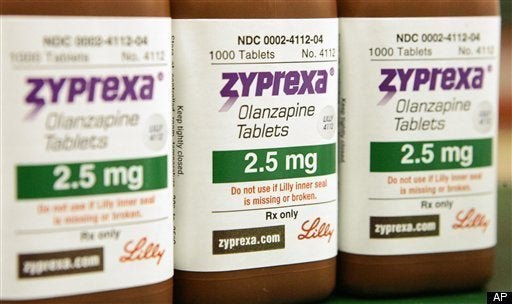 Drug companies are notorious for their relentless marketing. But, Eli Lilly, the century-old pharmaceutical giant, has taken things several steps further. In fact, Bloomberg called out Lilly's marketing and promotion practices twice this week.
According to company documents, Lilly pushed doctors to give the antipyschotic drug Zyprexa to elderly patients with dementia, despite medical evidence that the drug didn't help those patients.
The attention, however, had little effect on Lilly's stock this week.
Lilly's promotion of Zyprexa for dementia went against no less than seven reputable medical studies. Called "off-label promotion," the practice of marketing drugs for purposes not backed by science has come under increasing scrutiny by the Department of Justice. Lily has already paid $1.4 billion in a recent settlement over Zyprexa. Johnson & Johnson, Pfizer, and GlaxoSmithKline have all paid millions in fines in similar cases.
"The studies found death rates among older dementia patients taking Zyprexa were "significantly greater" than those who didn't get the medicine, the company said, according to the unsealed documents.

Plaintiffs are releasing one-sided, cherry-picked documents obtained in discovery to selected news media in an effort to try their cases in the media,' said Lilly spokeswoman Marni Lemons, who added that the company will fight the lawsuit. She declined to answer specific questions about the studies."
Popular in the Community