Elian Gonzalez, now 21, says he wants to return to the U.S., at least for a visit.
"To the American people, first I say thank you for the love they give me," Gonzalez told ABC News in a segment that aired Monday. "I want the time to give my love to American people."
Gonzalez became a household name after the then-6-year-old boy was rescued off Florida's shores in late 1999. His mom had died when the boat bringing them from Cuba to the U.S. capsized.
The little boy's arrival in the U.S. set up a custody battle between Gonzalez's father in Cuba and the boy's relatives in Miami. Eventually, U.S. marshals stormed the home where Gonzalez was living and he was sent back to Cuba. The April 2000 raid produced this iconic photo (below) of a federal officer with his gun pointed near the frightened child.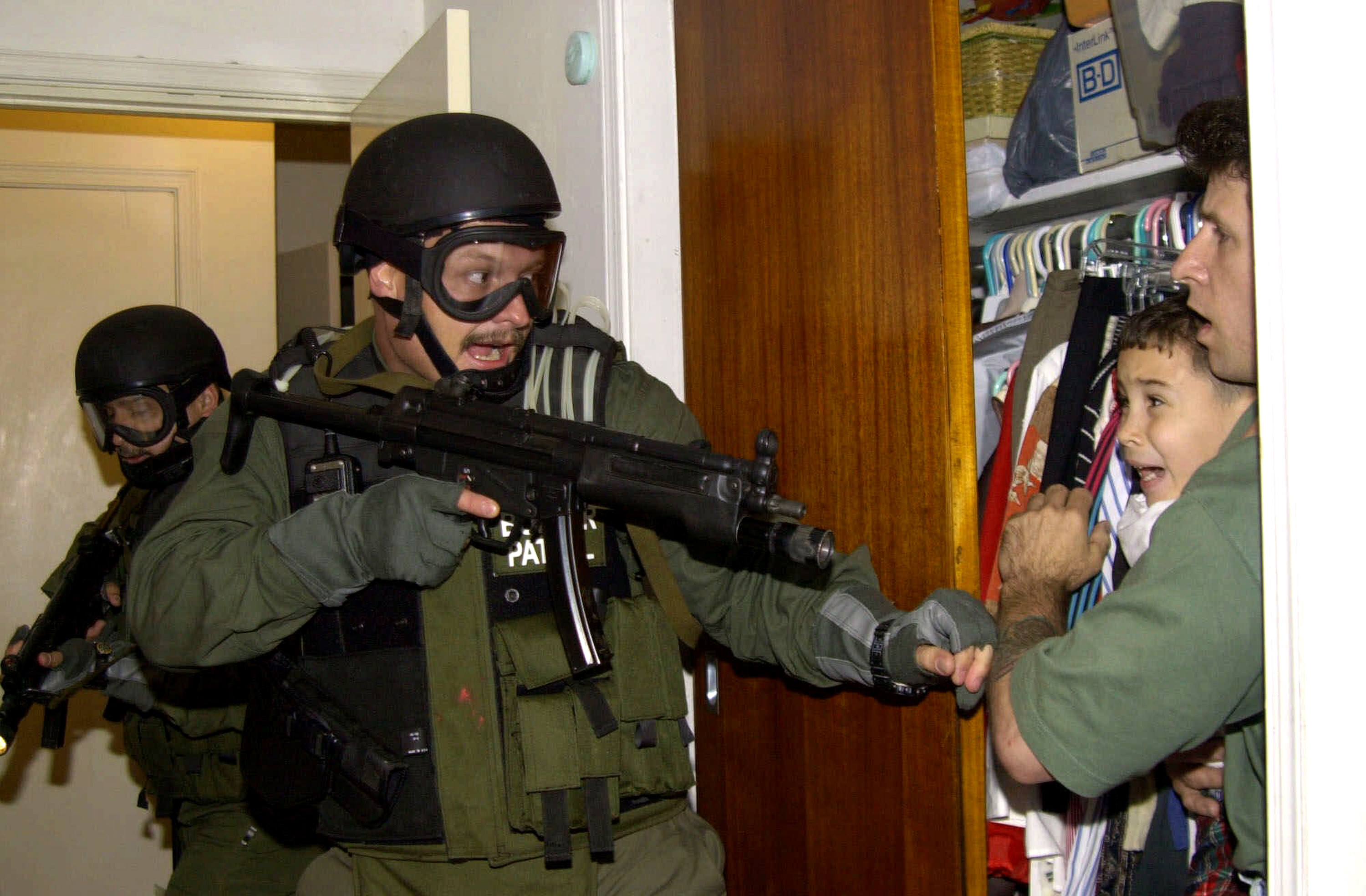 (AP Photo/Alan Diaz)
Now, Gonzalez said, he doesn't agree with what his mom did, but he thanks her for saving his life in that perilous sea voyage.
"I believe that if today she is not here with me, it is because she fought until the very last minute for me to survive," he said through a translator. "After giving life to me, I believe she was the one who saved me. She was the one who gave life back to me at a time of danger."
Gonzalez traveled outside Cuba again in 2013 when he visited Ecuador as part of Cuba's delegation to the 23rd World Festival of Youth and Students, The Associated Press reported.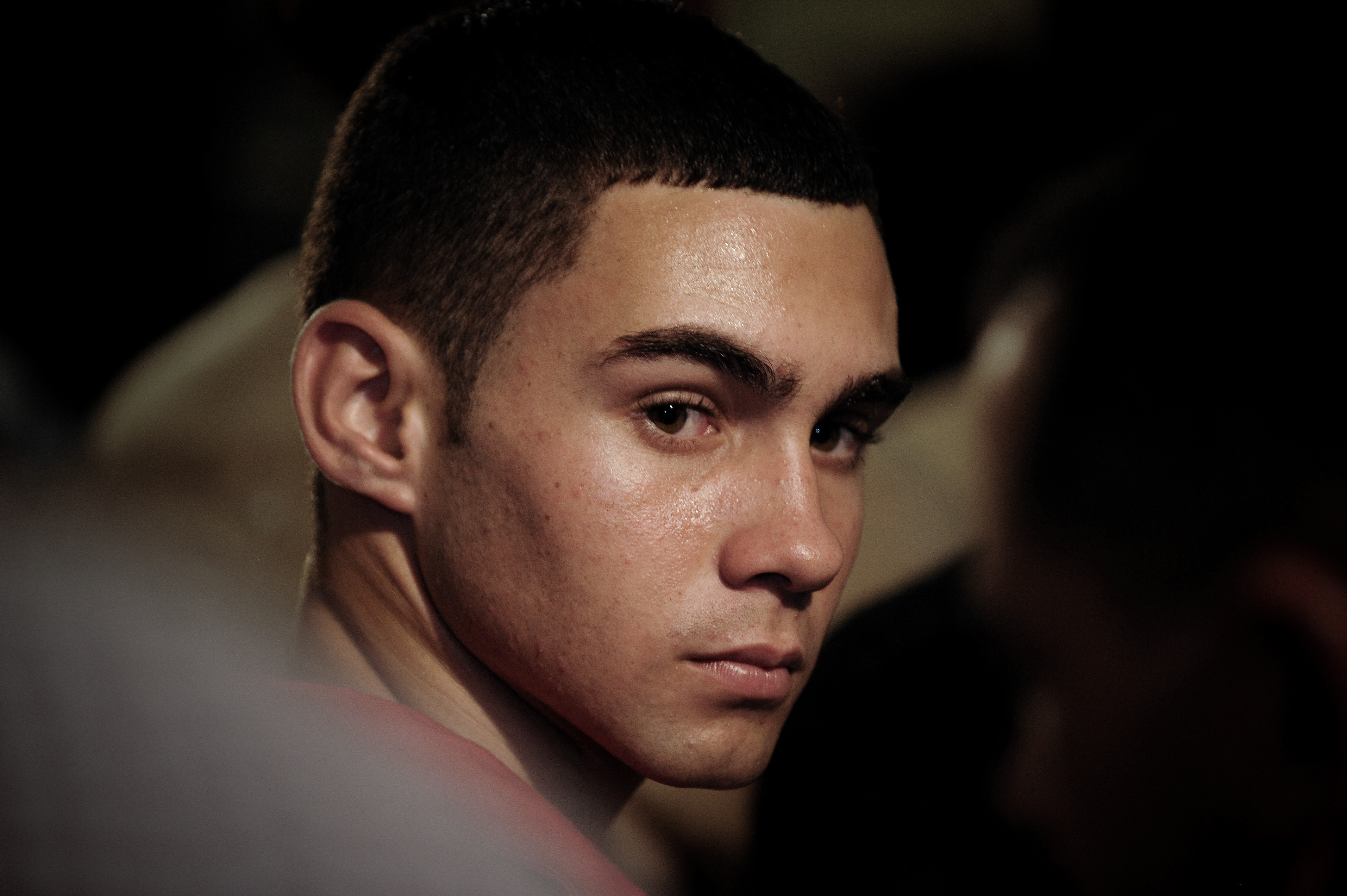 Elian Gonzalez at a church in Havana, Cuba, in 2010. (Photo: Adalberto Roque/AFP/Getty Images)
The young man's expressed desire to visit the U.S. comes in the midst of a historic thawing of relations between the U.S. and Cuba. Flight restrictions were eased this year, although travel between the two countries remains limited, according to U.S. Treasury Department rules.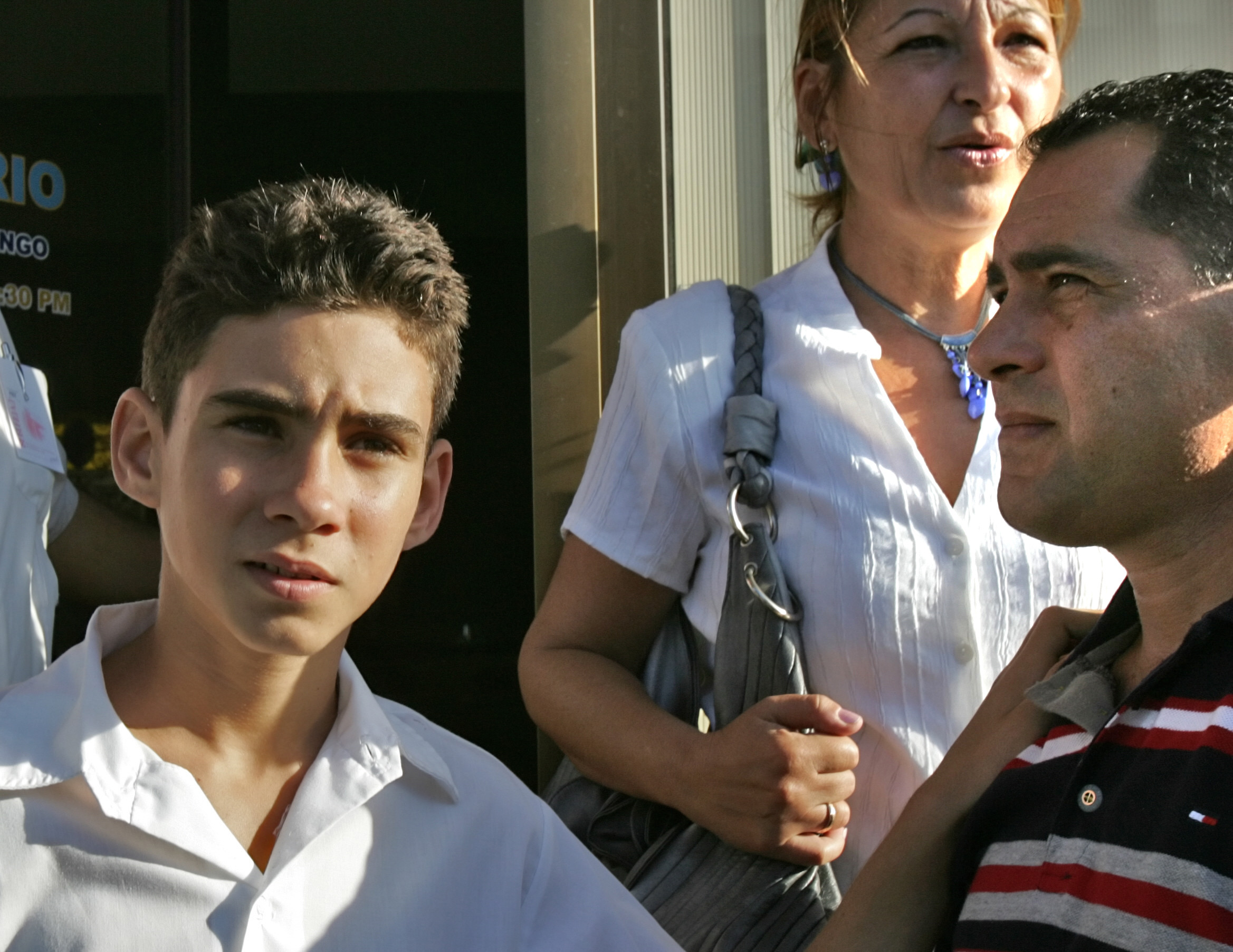 Elian Gonzalez (left) and his father, Juan Miguel Gonzalez, in December 2006. (Photo: Adalberto Roque/AFP/Getty Images)
BEFORE YOU GO
PHOTO GALLERY
Cuba Dog Show