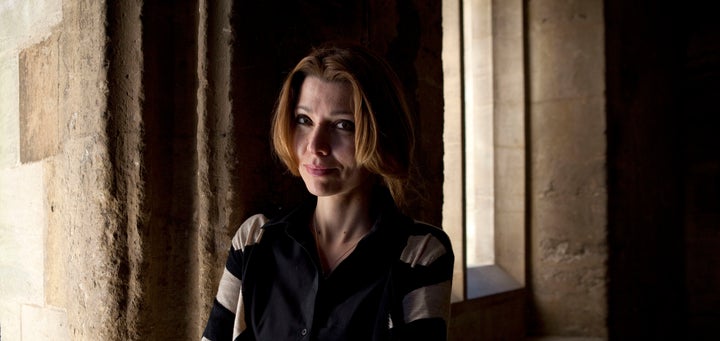 Elif Shafak is a Turkish novelist and essayist whose celebrated works include "The Bastard of Istanbul" and "The Architect's Apprentice." The WorldPost spoke with her in the aftermath of the Ankara terror attack about the crisis of democracy and polarization in Turkey.
Orhan Pamuk has said that Turkey is a country of "two souls" -- meaning secular and religious, traditional and modern, all mixed together in one community and often even one person. "That is the way people really are," he has said.
As a novelist and someone who has written about cosmopolitanism and hybrid identities, you have said similar things. But now in Turkey, those two souls are being polarized as never before. The democracy and modernization from below that replaced the authoritarian, Kemalist modernization from above not only enabled the AKP rise to power by opening influence to conservative rural Anatolia while putting the military in its barracks, but it also allowed a flourishing of plural constituencies in Turkey -- secular youth, feminists, Kurds and gays among others. Those constituencies showed their strength in the last election by denying Erdoğan his parliamentary majority. What is the cause of this polarization between the "two souls" that once coexisted?
This is a cultural and political schizophrenia. It is a loss of collective reason.
What we are experiencing now is a completely new stage in Turkey's political and social history. The ground beneath our feet has fractured. The increasing turbulence in Turkey's domestic politics merged with the instability in international relations and, particularly, with what's happening in the Middle East. Such a dangerous fusion of domestic and international turmoil had never happened before. So I do not think that the classic duality of East versus West or tradition versus modernity or Kemalist versus conservative is explanatory enough in the face of today's dramatic events. What we are experiencing is more complicated than that.
This is a cultural and political schizophrenia. It is a loss of collective reason. It is the erosion of empathy. And, therefore, the erosion of the culture of coexistence. I am critical of several things at once, but in particular, I am critical of the government because they have alienated themselves from at least half of the society. Instead of using a calm and constructive language of bridge-building and compromise, they have been using an incendiary rhetoric of polarization and "otherization" for too long. The gaps in the Turkish society today are so deep and wide it will be very hard to bridge them in the short run.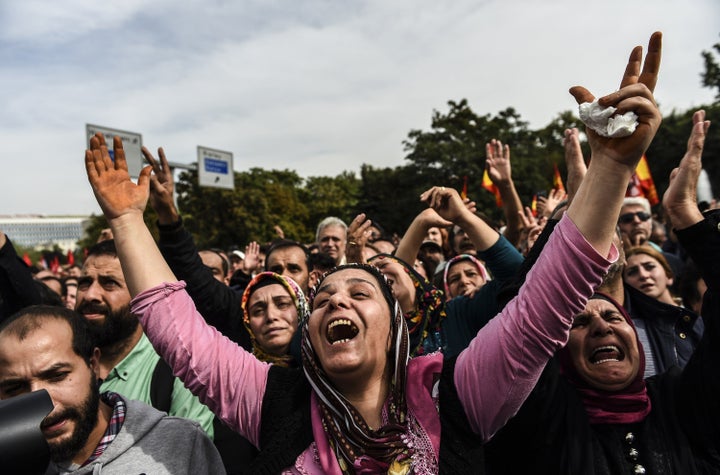 How can it be mended over time?
Often the solution is hidden in the problem. We need to focus on the problem from a different angle. We need to understand the social psychology behind the events because too often people, especially in Turkey, are being guided by their emotions, not necessarily by principles or ideologies. Emotions fly high in Turkey at the moment. Like matryoshka dolls, almost every "oppressed" has a tendency to give birth to a new "oppressor" in the long run. This is the crux of the problem. We have the ballot box, but we do not have the culture of democracy, which requires separation of powers and rule of law, and most importantly, respect for differences of opinion. The only way to mend it is by strengthening pluralistic democracy. If democracy is further curtailed -- which is what I am worried about -- the quagmire will deepen, and we will tumble into a spiral of violence, conflict and vengeance. Tit-for-tat. This is very scary.
Part of the problem is "the misperception of victimhood." The conservatives felt like they had been silenced in the past decades, whether rightly or wrongly is another debate, but this is what they believe in. But after they came to power, increasingly they began to silence others -- the Kurds, the army, women, the sexual minorities, the journalists etc. But if you talk to the AKP people, shockingly, many of them think they are still the victims! How can a government that has stayed in power for 13 years and monopolized power still retain the psychology of a victim? How can they think they are surrounded by enemies on all sides? But they do. 
If democracy is further curtailed, the quagmire will deepen and we will tumble into a spiral of violence, conflict and vengeance.
Turkey's quagmire is deep because those who are powerful feel fragile. Those who are in control act as if they can at any moment lose control. As a result, no one is willing to let go of their power. No one is willing to compromise.
I am pessimistic when I look at the male-dominated political system and the politicians, but I always feel hopeful when I focus on the people instead. Turkey is not a typical Muslim country. It has a robust civil society, a relatively long experience in Western democracy. A better future will arrive, but until then, the road ahead will be brutal and bumpy.
PHOTO GALLERY
Oct. 2015 Ankara Bombings
Calling all HuffPost superfans!
Sign up for membership to become a founding member and help shape HuffPost's next chapter