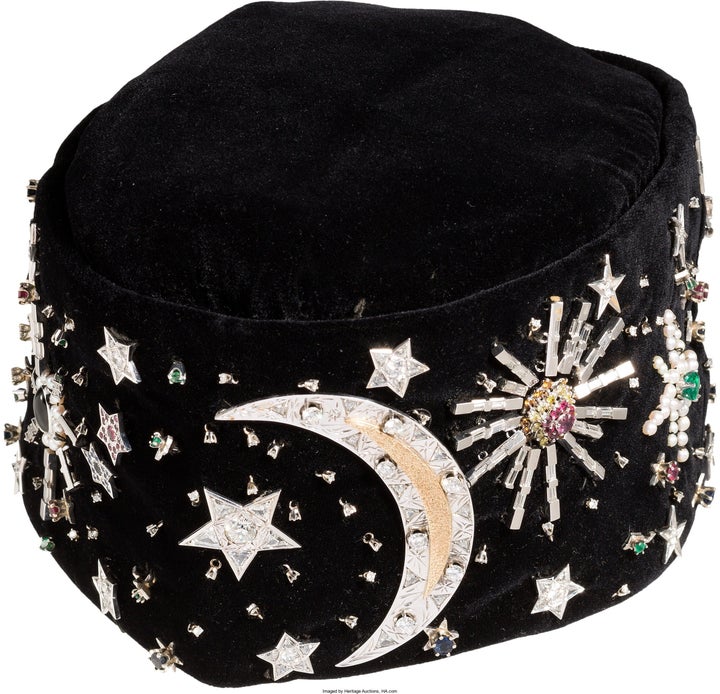 A collection of items from the early years of the Nation of Islam are being auctioned off this week.
The collection includes a diamond-studded ring and a kofia, an East African-style hat, that belonged to Nation of Islam leader Elijah Muhammad. Both items still belong to members of Muhammad's family.
Texas-based Heritage Auctions is overseeing the sale, which is scheduled to take place in Dallas on Saturday. Online bidding is currently available on the auction house's website.
The opening bid for Muhammad's diamond-encrusted, 14-karat gold ring is $1,000. The black velvet, jeweled kofia, embroidered with the words "Elijah Muhammad, Our King, Messenger of Allah," will open with bidding at $10,000.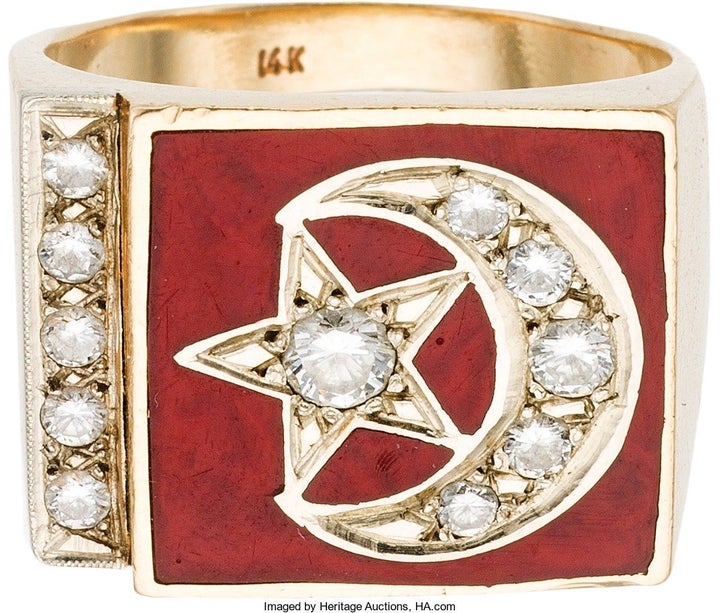 "We would not be surprised if the Nation of Islam collection draws significant interest by institutions or museums," Eric Bradley, director of public relations for Heritage Auctions, told HuffPost.
A document archive covering the founding and early years of the organization was initially included in the collection at a starting bid of $250,000. The archive includes 29 boxes of meeting notes, lesson plans and letters and was removed from the sale on Wednesday over a title dispute, according to Heritage.
The archive was originally consigned by the family of Burnsteen Sharrieff Muhammad, who served as secretary for the mysterious Nation of Islam co-founder W.D. Fard, who led the group until his disappearance in 1934.
The Nation of Islam is a religious and political movement founded in 1930 and which combined elements of Islam with black nationalist values. The group attracted thousands of black activists, including Malcolm X, during the 20th century with a message of racial unity and empowerment.
Once a dominant force in the American Muslim arena, the Nation of Islam has dwindled in recent decades, and many Muslims today believe the group to be heretical. The Southern Poverty Law Center designates the Nation of Islam as an extremist group, in part due to anti-Semitic and anti-gay comments made by current leader Louis Farrakhan.
Before You Go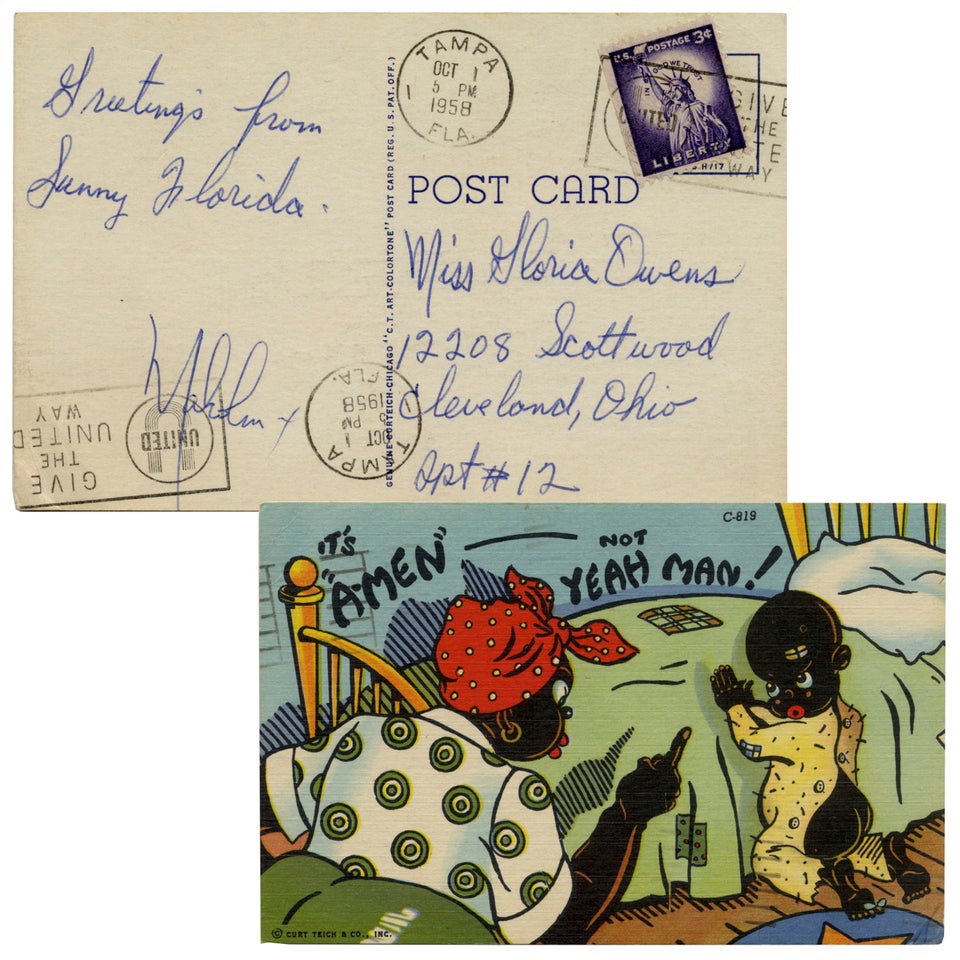 16 Malcolm X Postcards Up For Auction
Popular in the Community