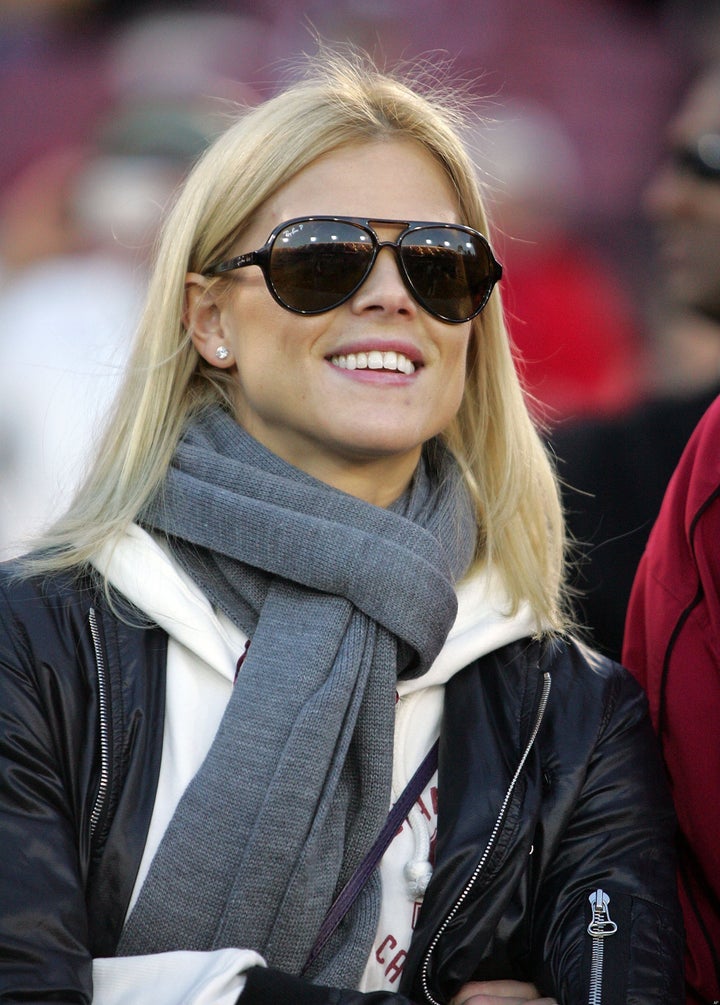 Elin Nordegren may have a new man in her life, according to British newspaper The Sun.
The paper reports that Tiger Woods' ex-wife and mom of two met her new beau--a 35-year-old South African--at a college in Florida where they both are studying.
"There's been kissing and cuddling but I don't know if it's gone further," a source told The Sun.
According to the National Enquirer, the Swedish ex-model was "shocked" when the "hunky student" kissed her while walking back to her car in the school parking lot.
There have also been reports that Elin is looking to start a family with her new man.
"Elin is already looking ahead to beginning a new expanded family," a source told the National Enquirer.
Tiger is reportedly not taking the news well.
"He was blindsided when Elin dropped the bombshell that she expects to marry again and start a new life with more children - telling Tiger, 'but it won't be with YOU!'" the insider revealed.
The couple officially divorced in August, nine months after Tiger's Thanksgiving day car accident that exposed the golfer's indiscretions.
Elin reportedly received $110 million and joint custody of couple's two children in the divorce settlement.