We've got to hand it to Elin Nordegren. Not only did she earn her bachelor's degree in psychology with a 3.96 GPA, the Swedish-born former model also delivered a commencement speech on Saturday that was as inspiring and self-aware as it was funny.
Speaking as Rollins College's 2014 outstanding senior while her son, Charlie, took a nap in the audience, Tiger Woods' super-private ex-wife acknowledged that the nine years she spent at the Florida school had been eventful, to say the least.
"When I entered my student advisor office in the fall of 2005 I was 25 years old and had just recently moved to America. I was married without children. Today, nine years later, I'm a proud American and I have two beautiful children.....but I'm no longer married," Nordegren said to laughs in the audience.
"Education has been the only consistent part of my life the last nine years," she said. "And it has offered me comfort. Education is one thing that no one can take away from you."
The Swedish-born beauty also gave props to her fellow students, who inspired her to keep going in moments when she struggled to just get out of her car and go to class.
"When you told me stories about your full-time day jobs, about coming home to cook dinner for your families, and about making sure your children were cared for while you were attending classes, you inspired me," she said. "Whatever obstacle I was facing at the time, your stories and sharing helped me put things in perspective."
Watch the video above for the full-length speech, then check out the slideshow below for more on what Nordegren's been up to since her divorce from Woods.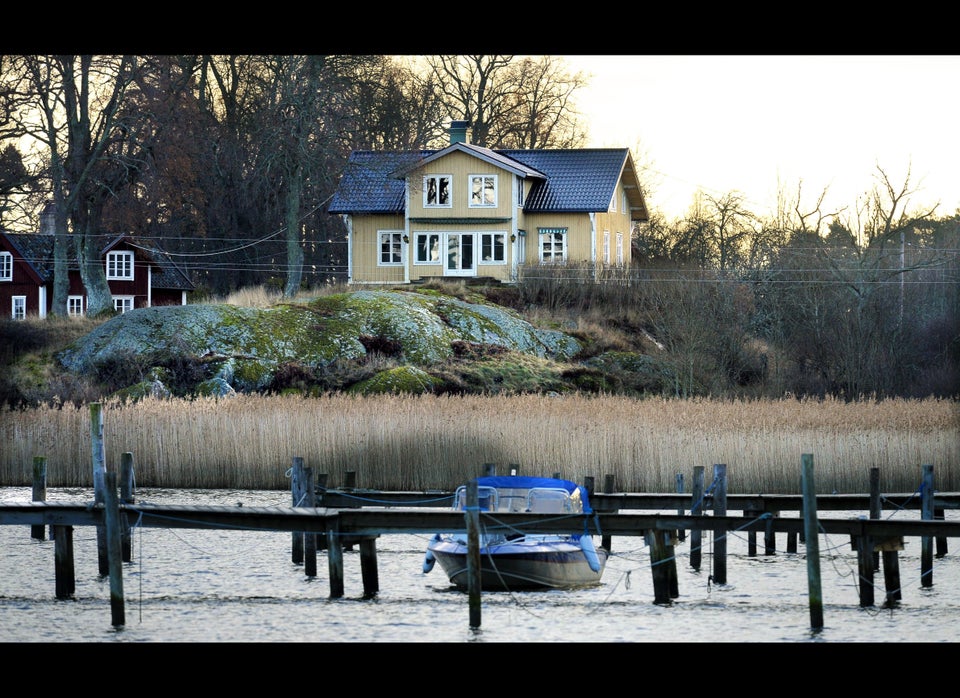 Inside Elin Nordegren's Post-Split Life