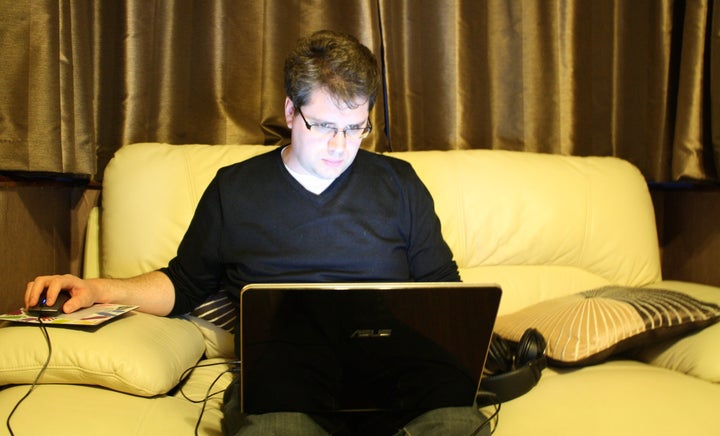 Every week, The WorldPost asks an expert to shed light on a topic driving headlines around the world. Today, we speak with Eliot Higgins, founder of citizen investigative journalism website Bellingcat.
Since Russia launched airstrikes inside Syria in late September, the Kremlin's claim to be bombing Islamic State militants and other unnamed extremist groups has been scrutinized and challenged by Western diplomats and independent analysts.
None has done so more thoroughly than Eliot Higgins, who runs the Bellingcat network of citizen investigative journalists. Last week, Bellingcat set up a platform to geolocate and analyze Russian airstrikes in Syria. The findings echo those of other analysts around the world -- Russia is not targeting the Islamic State, also known as ISIS, but rather an array of Syrian rebel groups fighting President Bashar Assad, an ally of the Kremlin.
Higgins has been tracking the Syrian conflict since 2012, writing a blog called Brown Moses before starting Bellingcat last year to publish the work of citizen investigators around the world.
Now that Russia is deeply involved in the Syrian conflict, The WorldPost spoke with Higgins about the next phase of his work.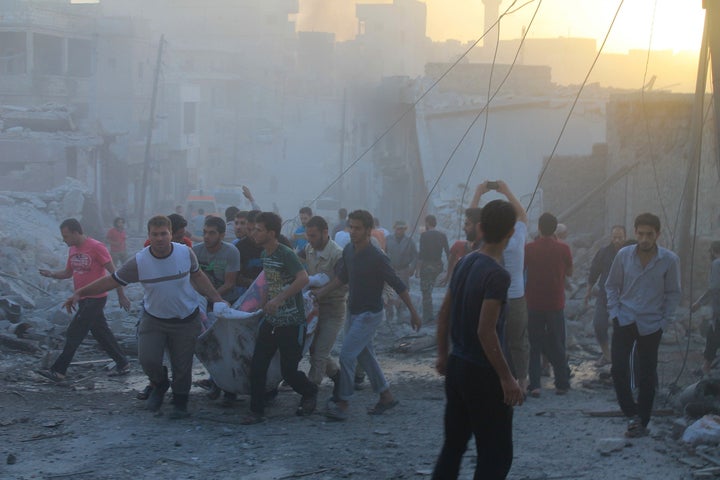 You've been tracking the Syrian conflict and Russian activity in Ukraine for years. Did Russia's intervention in Syria take you by surprise?
It did. I've done a lot of work on Syria and then on Russia's involvement in Ukraine. It's kind of weird for me to see the two come together.
Bellingcat reported on Russian military equipment and troops moving into Syria in early September. Did you think: Here we go again?
Yes. As soon as the air base started getting more active, it was clear something was about to happen.
It was interesting because straight away there was publicly available satellite imagery that was processed in various news outlets. Satellite map imagery can be extremely useful in seeing what's happening on the ground, especially when you're talking about the buildup of a military force.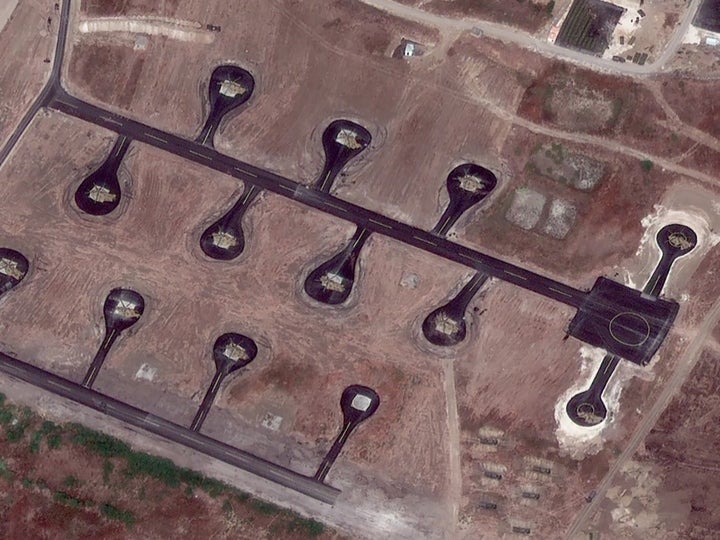 It was also interesting because, after Ukraine, a lot of Russian-language bloggers have started to learn how to do open source investigation over the last year and a half, and it's built up this whole community of open source investigators. Now that Ukraine has wound down a bit and all the attention is focused on Syria, there's a whole new set of eyes, and a whole new audience looking at what's happening in Syria.
Did you see Russia apply some of the same tactics in Syria as it did in East Ukraine and Crimea?
No, I think they're doing it the Syrian way. We've seen footage of some very intensive battles.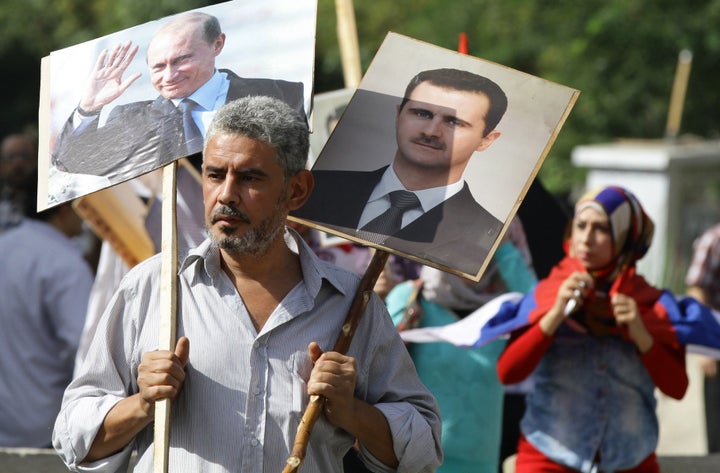 The military buildup was pretty stealthy, while now the airstrikes are well publicized. Is there still a surreptitious aspect to the Russian intervention?
The hidden part of this is Russia lying about what it's doing. You can clearly tell they aren't bombing ISIS just by where they're bombing. We've been looking at the Russian Ministry of Defense videos of the airstrikes to geolocate where they've actually been filmed. In virtually all cases they're not bombing the Islamic State, whatever they may claim in the description of the videos. In many cases, they're clearly bombing other Syrian opposition groups. In some videos, they claim to be bombing Raqqa and then it actually turns out they're bombing almost 200 kilometers away. So, they're generally lying about bombing ISIS, and sometimes they're telling massive whoppers about what target they're actually bombing.
Is it more difficult to verify Russian military activity in Syria than it is in Ukraine?
There were different challenges in each case. With Ukraine, everyone has open Internet access and can post whatever they want online. In Syria, the opposition areas have limited Internet access.
But because of the work I've done before with the Syrian opposition groups' social media accounts I know all these local accounts for local towns. It's quite organized -- every little town has them. The media centers get material out quickly. So after we geolocate a Russian Ministry of Defense video of an airstrike, we look at the social media in that area on the day and see if we can find a video of the bombing, what victims there were and so on. It's then very difficult for [Russia] to say 'Oh, that wasn't us,' because the basis of this is their own videos.
How are you coping with all the pro-Russia trolls? Has it grown worse?
Just as Russian-language open source investigators have moved on to Syria, so has the troll community. There's also a Syrian troll community, so they've joined forces now. They both hate me quite a lot and now they're making friends with each other. I suppose that's nice for them.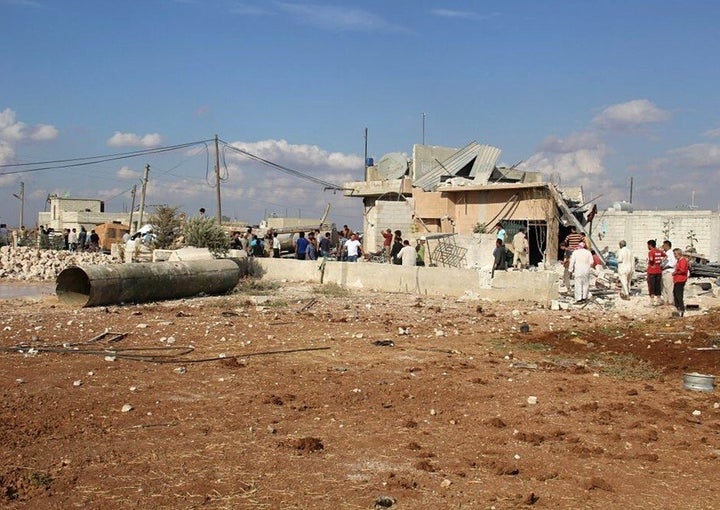 What did you hope Bellingcat would achieve, and how has the first year gone?
It's gone better than I could have imagined. We've done a lot of work that has helped the criminal investigation into MH17, and I've been interviewed twice by [the investigators] about our work. I just got a grant and hired my first member of staff.
I really wanted to bring together a lot of the people who are working on open source investigations. Now that there are so many more people working on this in the Russian-language community, I'm quite keen to do a Russian-language version of Bellingcat. We did a Russian version of our MH17 report and the first day 50 percent of our traffic was for the Russian version. I think there's a real interest from Russian-language communities in this kind of work, because it's stuff they just don't get from their own news organizations in Russia.
What do you hope to investigate next?
I think Russia in Syria is going to keep us busy for plenty of time, although we're always looking for new ideas.
Putin has been the MH17 for Syria. He's refocused attention on the conflict. People were also getting bored of the conflict in Ukraine and then MH17 happened, which brought a massive amount of attention and many other discoveries [about Russian involvement in Ukraine].
I think Russia has underestimated the conflict it has gotten itself into, and how many players are there, and how weaponry is going to be funneled to the Syrian rebels fighting the now Russian-backed Syrian government. They're talking about being there for three to four months, but it looks like it will be three to four years at the very minimum. To me, it seems like it's going to be a very, very long conflict for Russia if they expect to fight to the end.
This interview has been edited and condensed for clarity.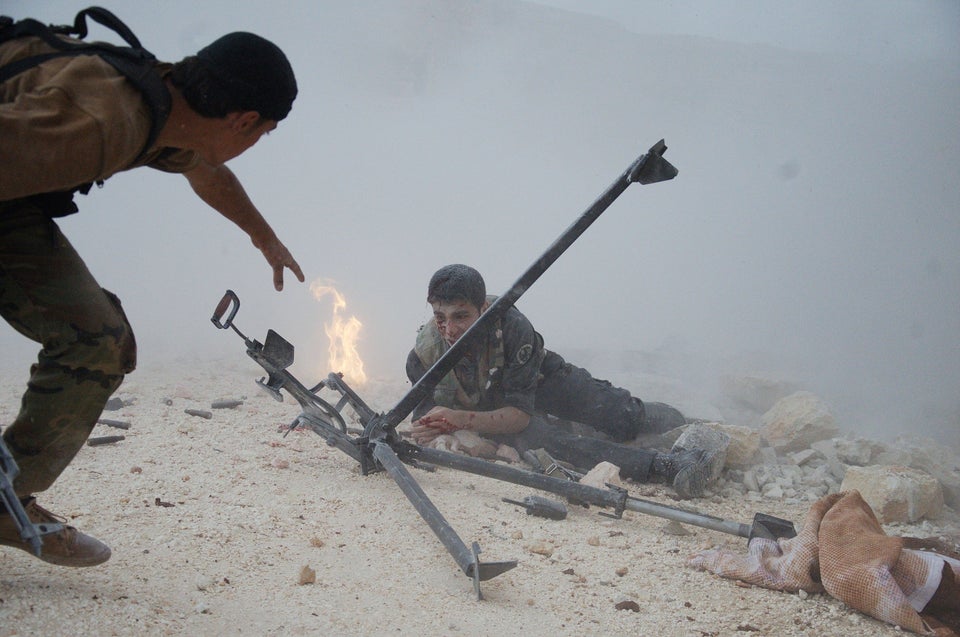 War In Syria