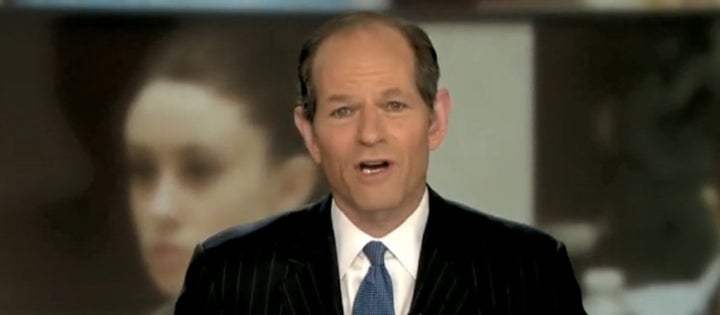 Eliot Spitzer is making a return to cable news on Tuesday and Wednesday.
The former CNN anchor will be filling in for Keith Olbermann on "Countdown." He will guest host Current TV's coverage of the Florida primary while Olbermann is sick with bronchitis. Spitzer will be joined by David Shuster, who will be reporting from the ground in Florida at the top of every hour.
CORRECTION: A previous version of this story erroneously stated that MSNBC's Al Sharpton's "PoliticsNation" replaced Spitzer's show.

Related
Popular in the Community