In spite of his past indiscretions, disgraced ex-New York Governor Eliot Spitzer says he's a feminist.
Hayes asked Spitzer whether he considers himself a feminist.
"Yes," Spitzer replied without hesitation. "I think, look, I hate to hide behind the line, 'Life is complicated.' But what I've said to the voters is look at the totality of my record. The record I had was one of devout dedication to women's rights on the issues of choice, on the issues of equal pay, on the issues of anti-discrimination."
Spitzer also touted his work against human trafficking.
"Both as attorney general where we were fervent in pursuing those cases, where we were fervent when I was governor in seeking legislation -- we passed and got passed an anti-human trafficking law."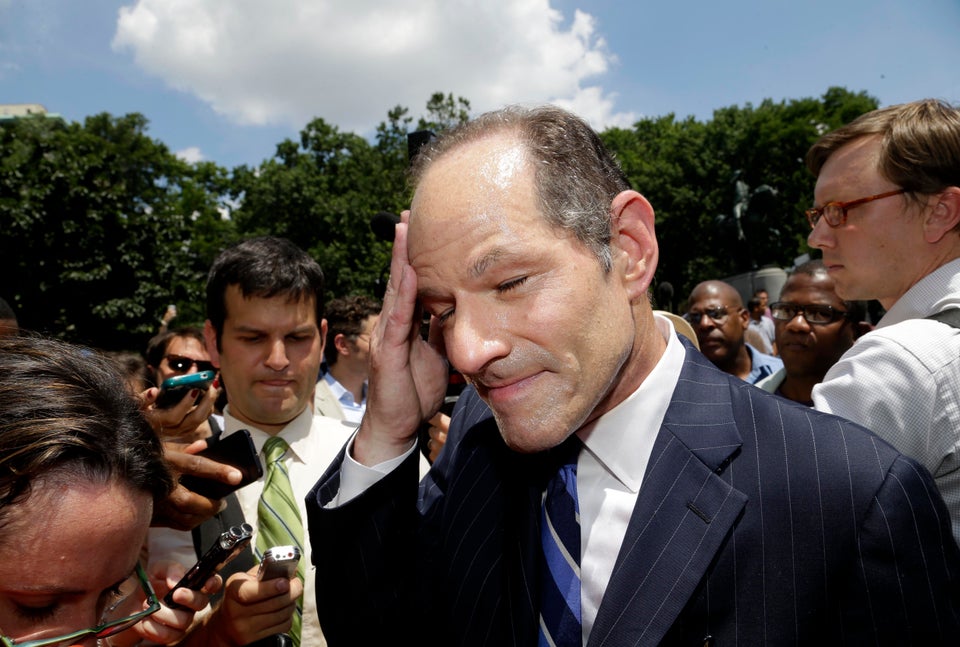 Eliot Spitzer Announces Run For NYC Comptroller