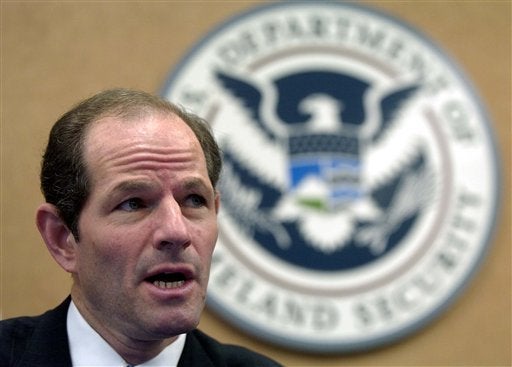 The New York Daily News reports that a controversial political strategist alerted federal authorities to Eliot Spitzer's dalliances with prostitutes, adding the detail that the former governor kept "his midcalf-length black socks" on while using the services of the high-priced call girl:
A controversial political strategist sent a letter to the feds in November saying that then-Gov. Eliot Spitzer "used the services of high-priced call girls" in Florida - and kept his socks on while he did.

The missive from a lawyer for Roger Stone said his client had obtained the lowdown on Spitzer from "a social contact in an adult-themed club."

"The governor has paid literally tens of thousands of dollars for these services," the letter to the FBI reads, according to the Miami Herald. "It is Mr. Stone's understanding that the governor paid not with credit cards or cash but through some prearranged transfer.

"It is also my client's understanding from the same source that Governor Spitzer did not remove his midcalf-length black socks during the sex act," said the letter, which was signed by Stone's attorney Paul Rolf Jensen. "Perhaps you can use this detail to corroborate Mr. Stone's information."
The New York Post has more on the story here.
Calling all HuffPost superfans!
Sign up for membership to become a founding member and help shape HuffPost's next chapter