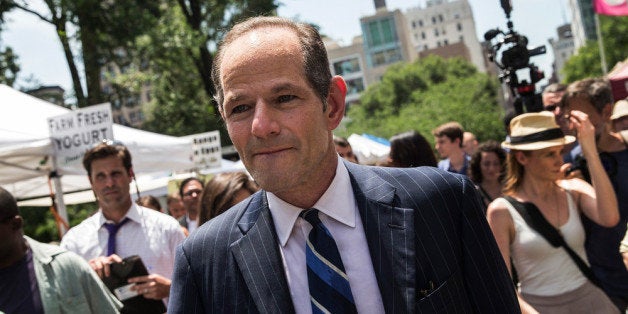 Eliot Spitzer gained an unlikely group of endorsees Thursday in his run for New York City comptroller: Dozens of city pastors, most of whom represent churches with minority congregations, expressed support for Spitzer, who resigned as the governor of New York in 2009 amid a prostitution scandal.
The pastors--who joined the candidate at a press conference at the First Baptist Church in Crown Heights--emphasized the importance of forgiveness in Christianity, and decried negative attacks by Spitzer's opponent, Manhattan Borough President Scott Stringer.
"The road to redemption is paved with forgiveness," said Reverend Daryl Bloodsaw, according to Politicker. "He's come back to say he has unfinished business."
Rev. Monte Witherspoon-Brown went after Stringer for focusing on Spitzer's past.
"Mr. Stringer's attacks aren't doing a thing to help our communities, and he seems to be focused on things that not only don't mean very much to us, but are turning us off," Witherspoon-Brown said, according to a statement. "Eliot is talking about the issues that matter to us, more opportunities for small businesses, more transparency with city contracts for MWBE's, and better oversight of agencies like the DOE and NYCHA."
Another pastor even compared Spitzer to two civil rights heroes.
"When we as African-Americans look at our own history, our own Dr. Martin Luther King, our own Dr. Adam Clayton Powell, there has always been something in a person's life that others sought to use against their greater good," said Rev. Johnny Ray Youngblood, according to Politicker. "We think this is just another example of that, we would say, even in white."
The endorsements come after another prominent pastor--former United States Rep. Floyd Flake, who heads a 23,000-member congregation at Greater Allen African Methodist Episcopal Cathedral in Queens--reneged on his endorsement of Spitzer.
The New York Post reports Flake had originally supporter Stringer, but now says he'll remain neutral in the race, reportedly after receiving pressure from top Democratic leaders.
Stringer's campaign hasn't responded to a request for comment on today's endorsements.
The two are scheduled to square off in their first debate Monday night.
Before You Go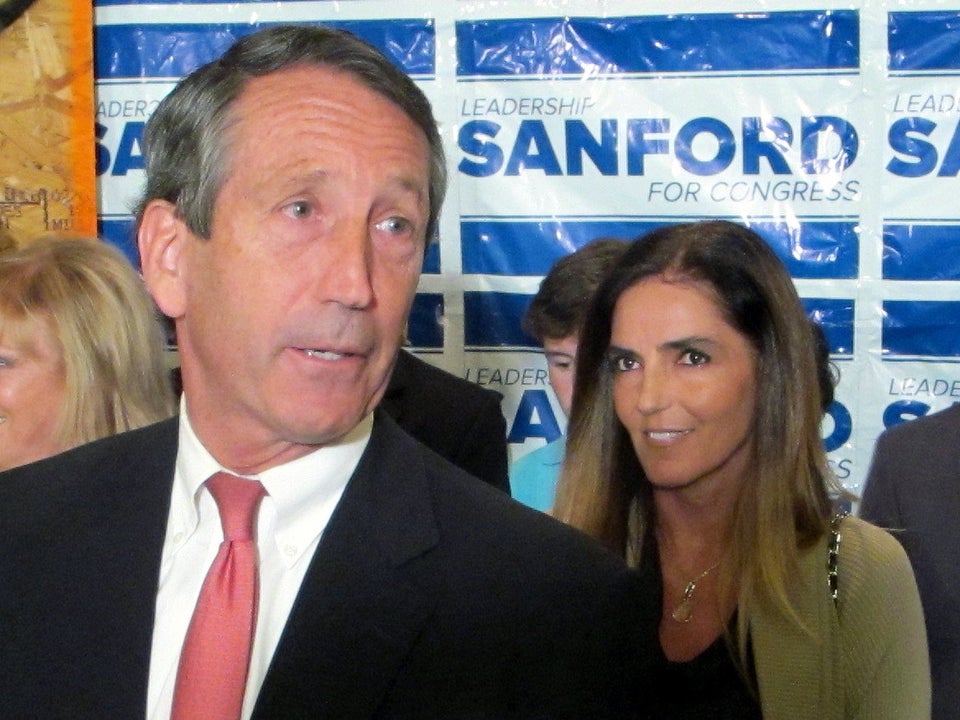 Politicians Who Wanted A Second Chance
Popular in the Community