Former New York Governor Eliot Spitzer (D), who was forced to resign from office in 2008 over a prostitution scandal but now plans to run for city comptroller, says the sex industry is exploitative but he simply could not control himself.
In an interview on "Charlie Rose" Tuesday night, Spitzer was questioned by guest host Mark Halperin about his motivations for knowingly breaking the law on multiple occasions. When asked if he believed the women he paid for sex were exploited, Spitzer tried to evade the question by saying he doesn't know. But then when Halperin asked if people working in prostitution were exploited, Spitzer agreed.
"It's an exploitative industry, yes," he said.
Halperin also asked Spitzer why he would hire prostitutes, knowing that doing so violated the law and his marriage vows, and could destroy his political career.
"I don't think I can shed light on what motivations -- I mean, other than to acknowledge that we have within us all drives, urges which should be tempered, controlled, modulated, held in check, that I did not. And I don't know if I can -- can or should be a whole lot more specific than that. But that is what has -- what led to what was obviously a violation of responsibility, oath, loyalty."
During his tenure as the state's attorney general and governor, Spitzer reportedly paid up to $80,000 for prostitutes. Referred to as "Client-9" in federal court records, he also used campaign funds to pay for two Mayflower Hotel bookings for sexual liaisons, The New York Times reported.
Spitzer resigned from his post as governor on March 12, 2008, amid threats of impeachment, and has spent the past five years hosting commentary programs on CNN and CurrentTV.
Click above for a short clip from the interview.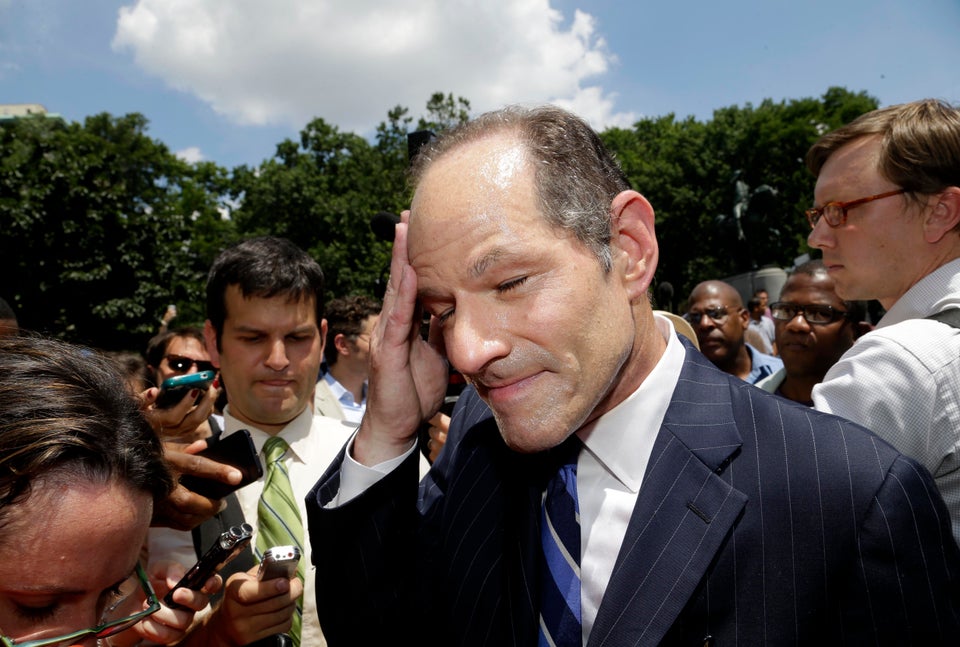 Eliot Spitzer Announces Run For NYC Comptroller