In a stunning rebuke, former New York Gov. Eliot Spitzer lost his bid to become the Democratic nominee for city comptroller.
Poll results Tuesday night showed Spitzer losing to Manhattan Borough President Scott Stringer. With 93 percent of precincts reporting, Stringer beat Spitzer by 3.5 percent.
The Democratic nominee is virtually assured of winning the general election in early November and becoming the city's chief financial officer.
The race was Spitzer's attempt at a political resurrection. A high profile tenure as state attorney general, during which his reputation for prosecuting financial firms earned him the nickname the "Sheriff of Wall Street," propelled him to the governor's mansion. But he resigned in 2008, after only a year, amid a prostitution scandal.
For Stringer, the comptroller's race was his latest attempt to scale to new heights in New York politics. He'd toyed with the idea of running for mayor this year, but after sizing up the crowded field of contenders seeking to succeed Mayor Michael Bloomberg, he opted to run for comptroller instead. Before being elected borough president, Stringer served 13 years in the state Assembly.
The race seemed like it would be smooth sailing for Stringer until early July, when Spitzer announced his candidacy and turned New York politics upside down.
The campaign became a bitter contest almost immediately. Stringer criticized Spitzer for his lapse in personal ethics and for being from an elite family that had amassed a fortune in New York real estate. An early dispute in the campaign was over Spitzer's unwillingness to fully disclose his tax returns, while Stringer distributed five years' worth.
Asking voters during a candidates' debate to look at the "totality" of his record rather than the episode that drove him from office, Spitzer claimed his record as attorney general better prepared him to manage the city's pensions funds and audit the municipal budget.
Benefitting from widespread name recognition and, in the early phases of the campaign, appearing unhurt by the prostitution scandal, Spitzer jumped to an early lead over the lesser-known Stringer.
A Quinnipiac poll in mid-July gave Spitzer a 19-point lead over his opponent. But despite his deep-pocketed and self-funded campaign -- records from the city's Campaign Finance Board showed Spitzer spent more than $7 million on the race through Monday to Stringer's under $4 million -- Spitzer's lead evaporated.
The three final polls showed the candidates in a virtual toss-up. Two gave Spitzer the advantage over Stringer, but with high numbers of undecided voters and a significant margins of errors in all three polls, no lead seemed safe.
Stringer will replace outgoing Comptroller John Liu, who lost his longshot bid to become mayor.
Related
Before You Go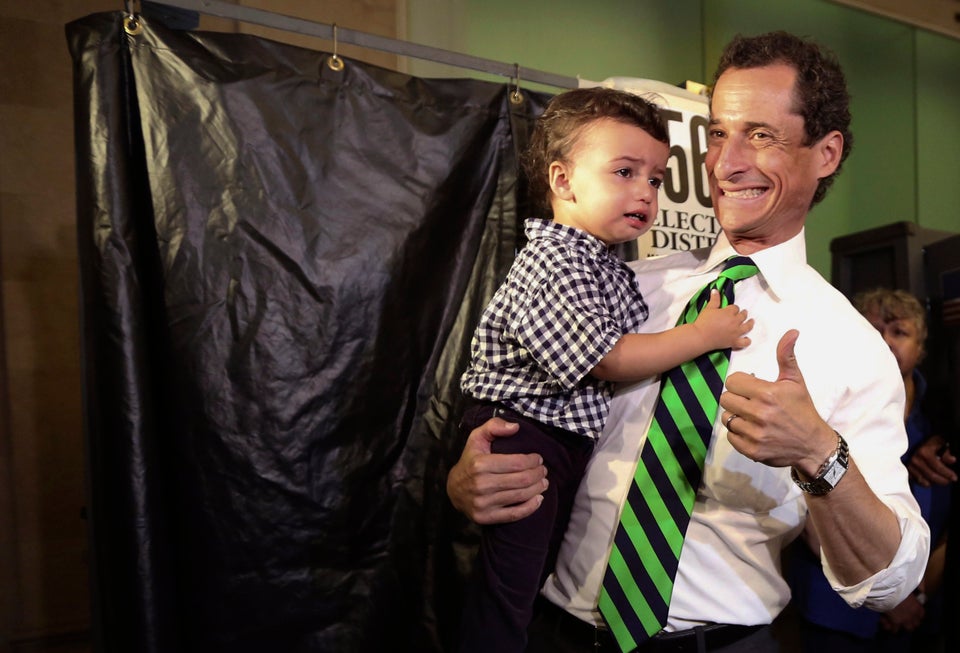 NYC Primary Day 2013
Popular in the Community