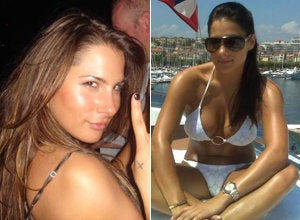 Update: Ashley Dupre Nude pictures hit the web
Previously:
**Friday Update: More Pictures, Video and New Details here**
The New York Times interviewed "Kristen," nee Ashley Youmans, now Ashley Alexandra Dupre, age 22. She is an aspiring singer from a broken home who lives in New York City and worked for Emperors Club VIP. Wednesday night, the world's media was camped outside her Manhattan building hoping for a glimpse of the comely brunette. From the NYT: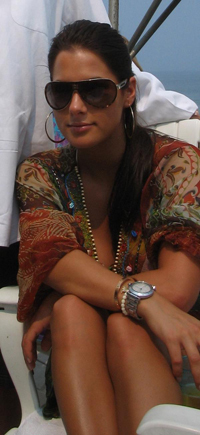 Kristen, the high-priced prostitute described in a federal affidavit as having a Feb. 13 rendezvous with Mr. Spitzer at the Mayflower Hotel in Washington,has spent the last few days in her ninth-floor rental in an upscale apartment building in the Flatiron district. On Monday, she made a brief appearance in federal court as a witness in the case against four people charged with operating the prostitution ring, Emperor's Club V.I.P. In a series of telephone interviews on Tuesday night, she said she had slept very little over the past week due to the stress from the case.

"I just don't want to be thought of as a monster," the woman said as she told the tiniest tidbits of her story. Born Ashley Youmans but now known as Ashley Alexandra Dupre, she spoke softly and with good humor as she added with significant understatement: "This has been a very difficult time. It is complicated."

...

Ms. Dupre said on by telephone Tuesday night that she was worried about how she would pay her rent since the man she was living with "walked out on me" after she discovered he had fathered two children. She said she was considering working at a friend's restaurant or, once her apartment lease expires, moving back in with her family in New Jersey "to relax."

She did not say when she had started working for Emperor's Club, or how often she had liaisons arranged through the ring. Asked when she met Governor Spitzer and how many times they had seen each other, Ms. Dupre said she had no comment.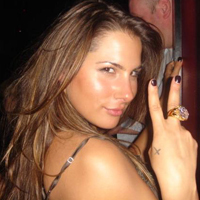 You buy her song here for just $0.34. The Times even spoke to her mom:
Carolyn Capalbo, 46, Ms. Dupre's mother, said that she attended Wall High School in Belmar until her sophomore year, when she moved to North Carolina. "She was a young kid with typical teenage rebellion issues, but we are extremely close now," Ms. Capalbo said in a telephone interview Wednesday.
"I love her. I am by her side. I found out from her," her brother said by phone from her mother's home in Randolph, NJ.

The brother, who would not give his name, referred all calls to Dupre's attorney, Don Buchwald.
But he (Kyle Youmans) told CNN, using his name: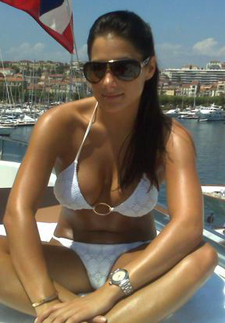 "I'm sticking by my sister, doing everything so she'll be fine," Youmans said. "She'll make it through."
Friends of hers spoke out to the NYDN about her generous nature (scroll down to see video of these friends):
"She's a sweet person," Logan, a Queens rapper told the Daily News. "She's a good person. She's friendly. She's outgoing... One day we were out eating," he recalled. "And she saved the food just to give it to a homeless guy on the way home."
I live in New York and am on top of the world. Been here since 2004 and I love this city, I love my life here. But, my path has not been easy. When I was 17, I left home. It was my decision and I've never looked back. Left my hometown. Left a broken family. Left abuse. Left an older brother who had already split. Left and learned what it was like to have everything, and lose it, again and again. Learned what it was like to wake up one day and have the people you care about most gone. I have been alone. I have abused drugs. I have been broke and homeless. But, I survived, on my own. I am here, in NY because of my music... Don't let anyone hold you back or tell you that you can't...because you can.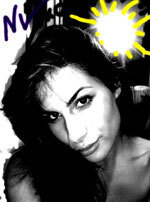 In her last blog entry of August last year she wrote:
This Blog i am going to just talk about my feelings on relationships...from a boyfriend/girlfriend, to closest friends, to family and business relationships...they are all the same to me...
She also uses the quote, "what destroys me, strengthen me" as her tagline.
My Brother, Etta James, Aretha Franklin, Celine Dion, Christina Aguilera, Frank Sinatra, Patsy Cline, Carly Simon, Diana Krall, Madonna, Whitney Houston, Mary J. Blige, Mariah Carey, Alicia Keys, Aerosmith, Lauryn Hill, Keisha Cole, U2, Jack Johnson, Vivian Green
Popular in the Community