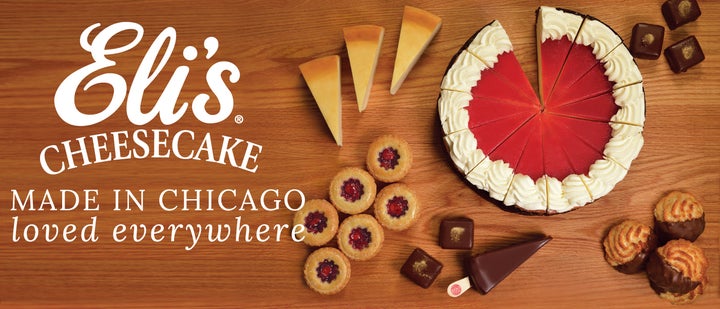 Step back with me to a moment in time when companies valued its employees. A time when employee loyalty was rewarded with loyalty from the company with gifts at your five, ten, fifteen and twenty-year work anniversary. Think of James Stewart's character, George Bailey, in the movie It's a Wonderful Life. Family and small businesses understood that their people were their greatest asset. Now wake up from nostalgia to a world of greed is good and we cut staff and employee benefits to increase profit and the CEO's golden parachute. Eli's Cheesecake is a family owned business that has stayed true to its mission with a family dynamic that permeates its business and philanthropic model. Long before companies realized corporate responsibility translated into customer goodwill and residual profit, Eli's charitable arm has been part of the company's DNA since the founder had a sign hanging in the first restaurant's window "if you are hungry and have no money we will feed you for free." Eli Schulman's motto was "charity will never bust you." His motto and charitable legacy is continued by his son and heir, Marc Schulman. Eli's Cheesecake has been a Chicago food institution and philanthropic powerhouse proving that investing in people is the best asset.
Its Chicago roots start with Eli Schulman growing up poor on the west side of Chicago. His father, a baker, died when Eli was young so he had to work hard. Working hard and helping others is synonymous with Chicago, garnering it the nickname "city of big shoulders." Maybe Eli's humble beginnings fostered his generous spirit. Eli opened his first restaurant, a coffee shop, named the Ogden Huddle. When the cook arrived drunk on the opening day, Eli went in the kitchen and called his mother for recipes. That was the beginning of the legend. Later, he open Eli's Stage Delicatessen. In the 60s, he opened Eli's the Place for Steaks, frequented by Hollywood celebrities like Sammy Davis Jr. and Frank Sinatra. It was at the steak restaurant that cheesecake was the signature dessert. Not until 1980, with the first Taste of Chicago would the public be introduced to the cheesecake goodness that has made the company legendary. Six years ago, Eli's steak house closed to make way for a children's hospital. Until its closure, it was still frequented by celebrities and presidents. Eli Schulman is a Chicago original and his legacy lives on through his only child, Marc.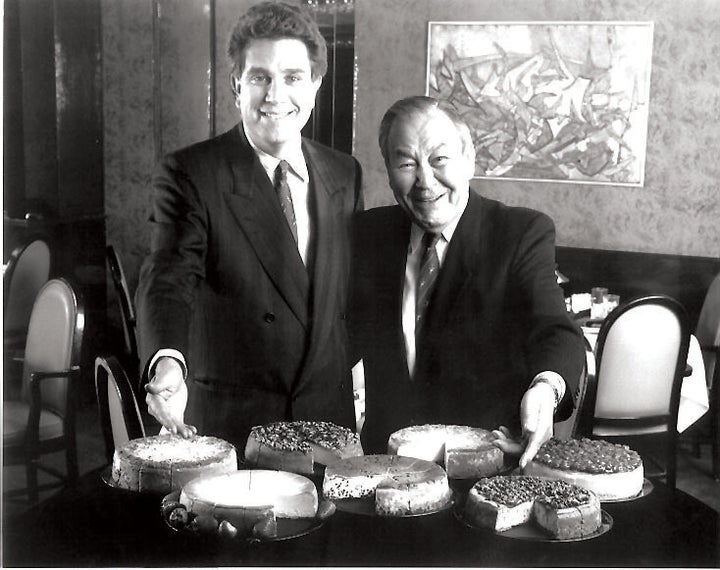 Last week, I met Marc. Many described Eli Schulman as a personality with a smile that filled the room. Marc is unassuming and blends in with the staff. Were it not for his stature, he could go unnoticed in a room, yet when asked about the company's mission, especially its commitment to the community, he is equally as passionate as his father. He knows every employee. He never calls them employees. He refers to everyone as his associate.
Marc explains, "People matter and we're dedicated to education and training. The secret of longevity and a successful brand is the result of hard work, passion, commitment to family and humanitarian efforts, not as strategy. Growth comes from effecting good in the community. People make it happen. People who are attracted and stay at Eli's are passionate about humanity and giving back to the community. We want to make sure the front and back office are relaying the same mission. Team effort is strength. You can't duplicate experience and passion, which is why we do not hire temps."
Marc's dedication to his work family was evident. I did not expect to meet with him particularly because the company had an audit the day of my visit. However, Marc spent a generous amount of time with me explaining the company's history and making sure his associates looked after me. An associate shared with me that another associate is hearing impaired, so all of the supervisors took a sign language class at Wright Community College so that they could communicate with her in meetings. This is who they are authentically.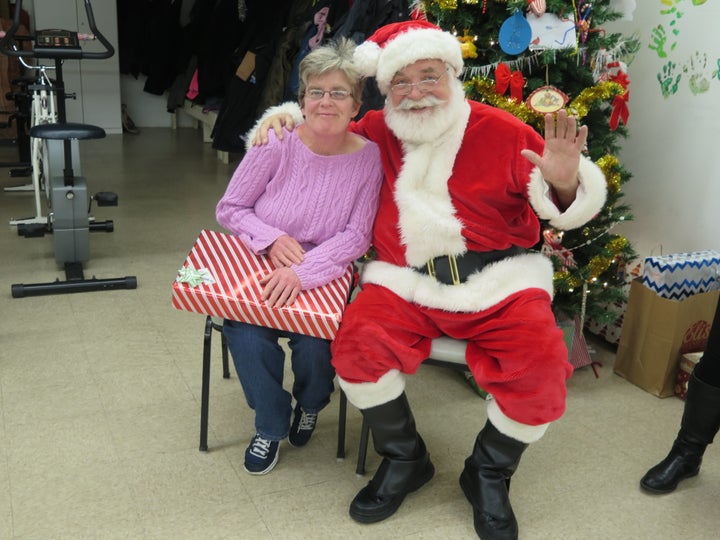 CHICAGO COMMUNITY AT LARGE
Eli's dedication to educating, training, and hiring people with disabilities is longstanding. The Anixter Center, Sunshine Activity Center, Vaughn High School, and New Horizons are just a few of the organizations part of Eli's extended family. Instead of a company holiday party, Eli's staff cooks and hosts games at the Sunshine Activity Center. For its holiday Giving Tree, every Eli staff member is allowed to donate goods to their favorite charity.
Eli's is committed to helping young people in the food industry. It partners with students at the Chicago High School for Agricultural Sciences. Eli's provides job shadowing, mentoring, internships, and scholarships for careers in the food industry.
Eli's is part of the slow food movement committed to "protecting…the environment that provides us with our food." Its food service packaging is 100% recyclable. The wildflower honey Eli's uses in its desserts comes from the student hives at Chicago High School for Agricultural Sciences. Every Earth Day, associates go to Seneca Park and clean up the Eli M. Schulman Playground.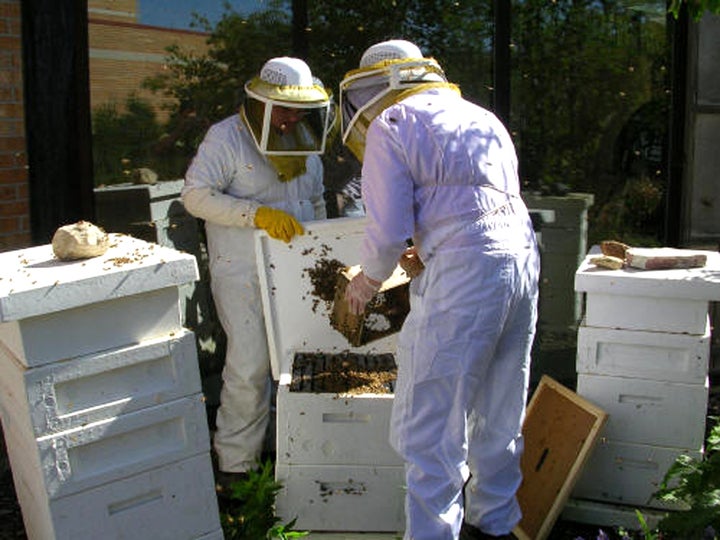 Eli's philanthropy has no borders. It is a partner with RefugeeOne. Eli's has hired refugees from Bosnia, Kosovo, Burma, and Iraq. One associate from RefugeeOne stands out. Elias Kasongo fled the Congo as a college student when the government sent death squads to deal with protesters. Although he initially went to neighboring Zambia, the death squads would enter Zambia and kill refugees fleeing Congo. Elias said that only 1% of refugees are sent to the US and Europe. He explained that it takes up to three years for a refugee's application to come to the US or Europe to be granted due to vetting. He said that the first goal is to return refugees to their homeland. The initial question is whether in a year their homeland will be stable. If not, then is the current nation safe for the refugee? Only after determining that the homeland and first place of landing is not an option are refugees considered for immigration to the US or Europe. Even then it can take up to three years from the initial application to arriving in the new country. Elias arrived in Chicago June 1994 and began working at Eli's as a dishwasher in August 1994. Today, he is the Purchasing & Materials Manager and serves on the board of directors for RefugeeOne.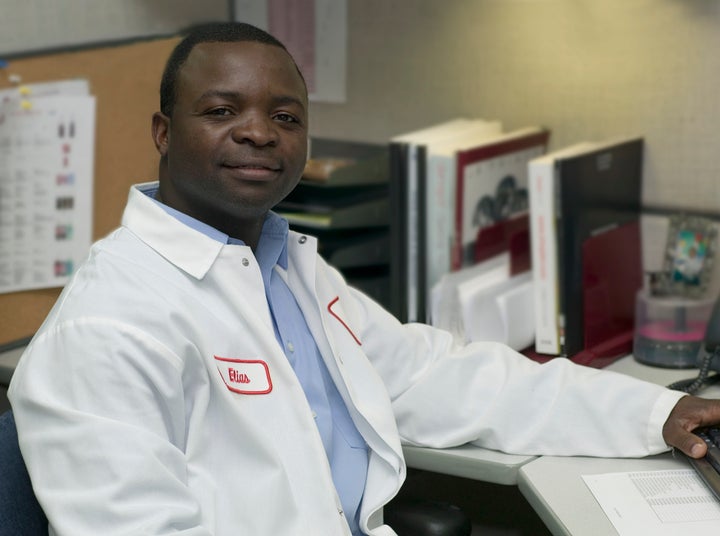 The company's bakery and café is open to the public with tastings, cooking demonstrations, and other goodies. From Valentine's day cake making for couples, to its annual Father's Day bike ride, to decorating cheesecake dips for the kids, Eli's has something for every member of the family. Chicago style hospitality and food to feed the soul combine to make this Chicago institution a must visit. It is a trek from downtown with its proximity to O'Hare airport, but after seeing its commitment to community it is worth it to be part of the greater good benefiting Chicago and the world at large.
"We have grown while maintaining Eli's Cheesecake as a family business with deep roots in our community, with special attention to food education and the needs of people with disabilities. We believe in sharing our success with our associates, suppliers, customers and community." – Eli's Cheesecake
Popular in the Community