Whether it's Peggy Olson in "Mad Men" or her latest role as Heidi Holland in the play "The Heidi Chronicles," Elisabeth Moss has made a name for herself playing complex characters with a feminist streak. Just don't assume that her work speaks to women only.
The impact of feminism is a driving element of "The Heidi Chronicles," which follows a woman who navigates the changing gender politics of the '60s, '70s and '80s. But while Moss related to the play's conflict between women doing what they want and doing what society tells them to do -- from shaving your legs to having children -- the actress told HuffPost Live's Ricky Camilleri that such a struggle is familiar to anyone.
"It's not just a female idea, though. It's a male idea as well," Moss said. "I look at it as a woman, but I think it's a very humanist idea because I think men feel that way as well."
Written by Wendy Wasserstein and originally performed in 1989, "The Heidi Chronicles" includes themes that remain universal, Moss said, particularly as they relate to women. "I think the idea of, you get to a certain age and you start to think about things and you don't know whether or not you want to do things because you're told that you have to and you're conditioned to do them and this is what one does when one reaches a certain age as a woman, or because you want to -- and having to sort that out."
Moss said she is especially interested in characters whose feminism is just one part of their dynamic personalities. The actress explained:
You get asked, "Oh, are you choosing this because it's a feminist? Are you choosing this because it's a strong woman?" And I'm like, "No." Peggy was incredibly flawed and naive and sort of stubborn, and she was not some sort of martyr of feminism. She was an incredibly flawed, vulnerable person, which made you identify with her. Heidi is sort of very sad at a certain point ... and she feels stranded by her generation. She's very caustic. She's not a perfect person by any means. ... I choose [a character] because it's a complicated, interesting woman that I feel like I can relate to and other people will relate to.
Sign up here for Live Today, HuffPost Live's morning email that will let you know the newsmakers, celebrities and politicians joining us that day and give you the best clips from the day before.
Before You Go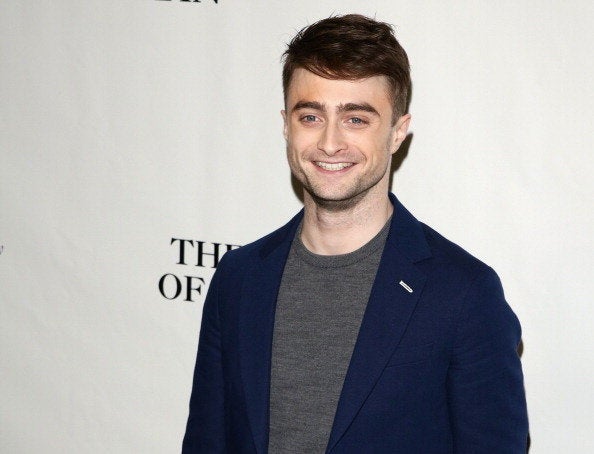 28 Famous Men Who Prove You Don't Need To Be A Woman To Be A Feminist
Popular in the Community