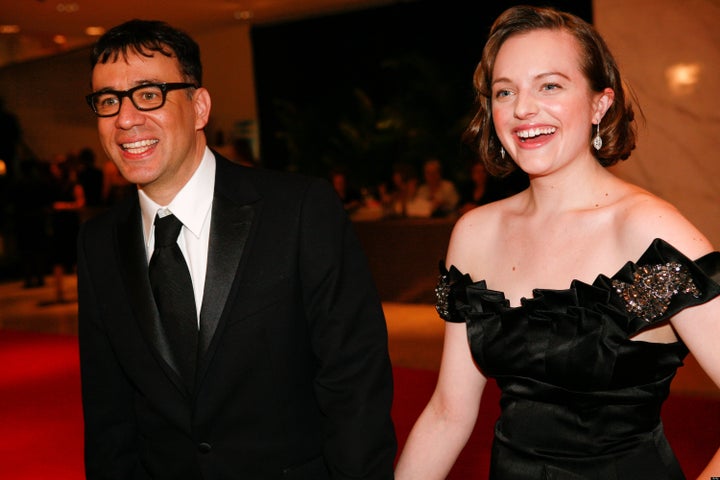 The Scientologist "Mad Men" actress and the "SNL" star are said to have split in May, according to the magazine:
A source tells Life & Style, "Fred and Elisabeth separated in May. Fred is currently in Portland, Ore. on the set of his new series Portlandia. Elisabeth is in LA focusing on her career and spending quiet time with friends."
They were photographed together on May 1, attending the White House Correspondents Dinner together.
The couple married in October 2009 following an engagement in January 2009; it was the second marriage for Armisen, but Moss's first.