Over the past few years, studies have shown that literature has the power to make us better, or at least different, people: more empathetic, more open-minded, less likely to vote for Donald Trump (according to one study focused on "Harry Potter"). Still don't believe art has the power to change hearts and minds? Look at Elisabeth Moss. In a new interview with The Hollywood Reporter, she opened up about how The Handmaid's Tale inspired her to be more politically engaged.
Just a few months ago, the star and co-producer of Hulu's "The Handmaid's Tale" inflamed fans when she implied, on a Tribeca Film Festival panel promoting the show, that she didn't see the work as feminist. "Honestly, for me, it's not a feminist story," she said. "I never intended to play Offred as a feminist." Critics pounced, but she quickly walked back the comments, telling HuffPost just a few days later, "OBVIOUSLY, all caps, it is a feminist work. It is a feminist show." 
Though Moss has long identified as a feminist, she told THR that months of rereading Margaret Atwood's dystopian classic The Handmaid's Tale and working on the screen adaptation gave her a greater sense of urgency about advocating for change. The show and the book depict a theocratic totalitarian state in which women are tightly controlled and used as forced breeders, domestic laborers, and worse. "If you're spending a year on something and you're thinking about it, you're reading a book over and over and you're having to do these scenes," she told THR, "it sinks in, this idea of like, what happens if we don't say anything or what happens if I don't speak up?" 
 Like many Hollywood activists, Moss is easing into advocacy by donating, promoting organizations like Planned Parenthood to her social media followers, and tweaking her red carpet looks ― Vanity Fair noted in April that she chose "socially conscious designers," embellished with Planned Parenthood buttons or ACLU ribbons, while promoting the show. But, she told THR, she might step it up for the Emmys (she's been nominated for the eighth time this year): "Maybe I'll just wear a giant ACLU ribbon and a really good spray tan."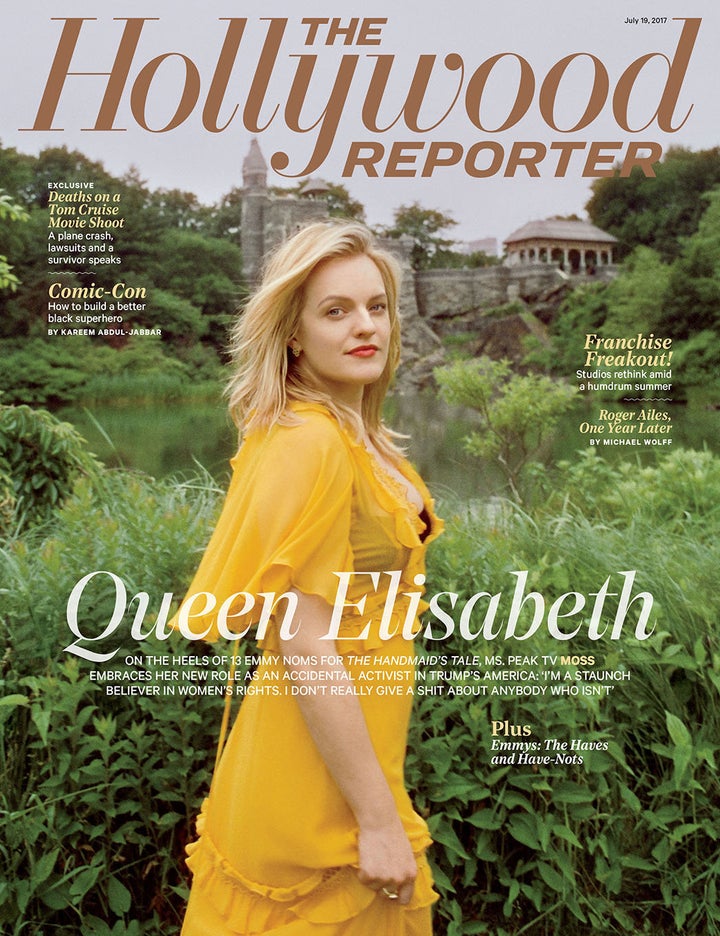 Calling all HuffPost superfans!
Sign up for membership to become a founding member and help shape HuffPost's next chapter
BEFORE YOU GO
PHOTO GALLERY
Disney Princesses As Women's Rights Activists