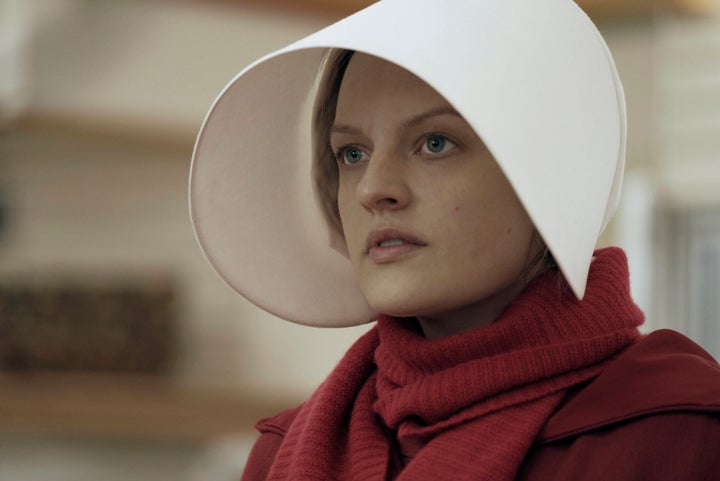 Elisabeth Moss, the powerhouse star and co-producer of Hulu's hit adaptation of "The Handmaid's Tale," has no small list of challenges in portraying Offred, a woman conscripted as a reproductive slave in a dystopian theocracy called Gilead.
Speaking with five other actresses, including Oprah Winfrey and Nicole Kidman, she elaborated on previous thoughts she's offered about depicting Offred's rape on screen. "It was really important for us to have it be extremely clinical, mechanical; there's nothing remotely sexual about it," she said.  
Moss also explained how she prepared to portray her character during these harrowing scenes:
I just thought, "What would one do in this situation?" Which sounds so oversimple, perhaps, but I was just like, "If you were being sexually assaulted on a regular basis and you knew there was nothing you could do about it, what would you do?" There's no escape and you can't fight back. And so I thought, "Well, she would probably try not to be there — try to go somewhere else."
The trauma Offred suffered would have been so extreme, Moss suggested during the THR roundtable, that allowing herself to experience it would be impossible. "You can't experience it," she said. "You wouldn't make it. Which happens to women in that world; they don't make it."
Shows that frequently depict sexual violence against women, such as "Game of Thrones," have been critiqued in recent years for mingling the overt brutality with titillating touches and, some argue, glamorizing the crime of rape. By removing any sexualized excitement from Offred's character and the framing of the scenes, "The Handmaid's Tale" aims to focus viewers on the inhumanity of the act.
"It was really important to show it exactly for what it should be," Moss said. "That no one is enjoying this. That all three parties are in a terrible place."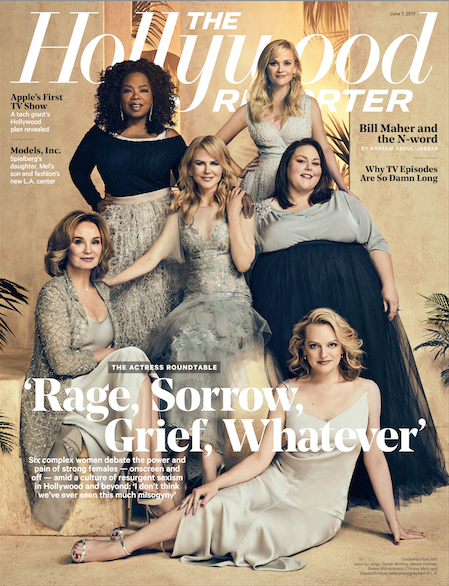 Calling all HuffPost superfans!
Sign up for membership to become a founding member and help shape HuffPost's next chapter
BEFORE YOU GO
PHOTO GALLERY
Celebrity Photos 2017