Over the years, fans of Dick Wolf's massive "Law & Order" franchise have coped with numerous sudden character exits.
Sometimes beloved detectives, D.A.s and captains exit quietly with a warm goodbye party, while at others leave suddenly with a shocking incident or scandal. "Law & Order: SVU" has had a handful of both over the last few seasons, with Stabler's abrupt and upsetting departure (we're still getting over it), Munch's retirement and Captain Cragen's nearing farewell.
One famous "Law & Order" exit that left fans both surprised and confused was the firing of Assistant District Attorney Serena Southerlyn. However, her dismissal by D.A. Branch wasn't the big shocker, it was her response. "Is this because I'm a lesbian?" she questioned. Fans were stunned to discover that Southerlyn, one of the longest-serving ADAs on the show, had been gay all along.
Actress Elisabeth Röhm, who played Southerlyn, sat down with HuffPost Live earlier this week to revisit her dramatic exit, which aired in 2005. Röhm likened her character's unexpected remark to the director giving "a wink and a nudge to the audience." S. Epatha Merkerson, who played Anita Van Buren on the show, said that at the time she didn't even know about Southerlyn's personal reveal when a fan approached her about it. "It wasn't in the script that I got, " Merkerson said. "I was like, 'Well, let me watch this show too.'"
The shock of Röhm's exit, however, was partly her choice. "When I was leaving, Dick Wolf said, 'Do you want a splashy ending or a typical 'Law & Order' ending?'" We're glad she went out with a bang.
"Law & Order: SVU" airs on NBC on Wednesdays at 9:00 p.m. EST.
Before You Go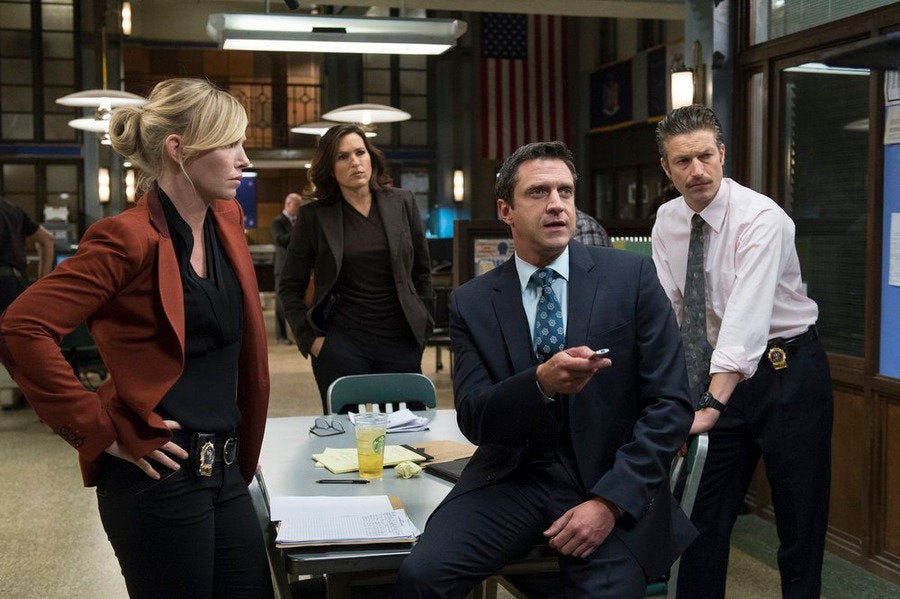 'Law and Order: SVU'
Popular in the Community