Elise Margolis and I go way back, 14 years to be exact. One of the benefits of raising your kids in New York City is that you get to meet all of these amazingly cool moms through your kids. Fortunately for me, Elise is one of those moms who I got to both meet and become friends with. In addition to being an incredibly interesting woman and loyal friend, she is also a prolific artist, whose evolving style is getting both Brooklynites and Manhattanites to stand up and take notice.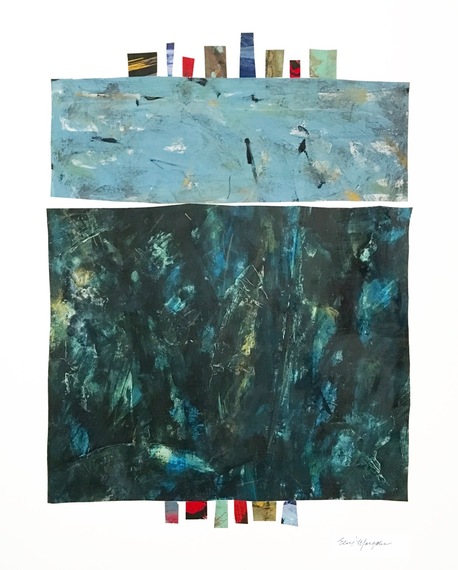 Elise considers herself a collage artist who creates different types of collages: paint on paper, paper on paper, and portrait collage. She describes her artistic process as "making choices from infinite possibilities". She starts the process by cutting up paintings or searching for shapes from previous discarded collages. Then she studies and looks for the relationships between the form and color to determine how they belong, interact and connect with one another.
Elise was inspired by an artist from the 1940's who mixed whimsical and representational work to share his unique type of storytelling. But for her, abstract art is the way that she expresses her thoughts. "It's what I see on the inside that challenges me."
Another one of Elise's artistic inspirations was a man by the name of Stuart Davis. She described his work like an intricate puzzle, with the various shapes all vying for their place to be noticed and seen.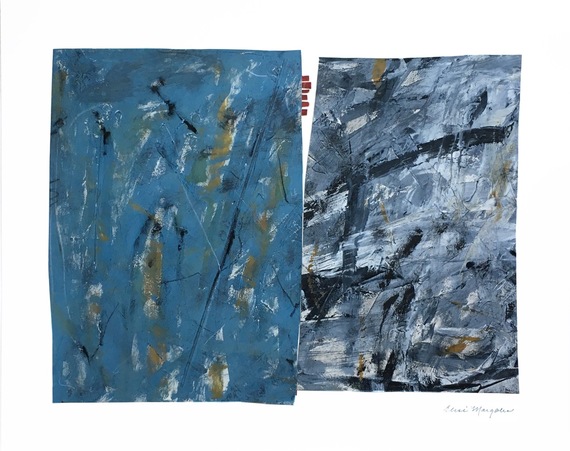 But Elise believes her work is more about finding solutions and "making order out of chaos". Whether Elise Margolis is tinkering with shapes to answer esoteric questions or to create aesthetic designs, she says her ultimate goal is to create pieces that are "visually interesting and thought provoking", which she achieves with flying colors.
Margolis will be having a couple of shows in July where she will be debuting her recent abstract collage series titled, "Connections".
If you want to give yourself a visual treat, these are two shows you definitely won't want to miss.
This Saturday July 9th she will be part of a group showing called Vitamin C at the Rabbithole Studios, 33 Washington St in Brooklyn, New York from 7:00 -10:00. One Night Only.
From July 12 to the 26th she will be part of the Brooklyn Collage Collective show called Cut & Taste at Chinatown Soup , 16B Orchard Street in New York City, sponsored by Troegs Brewery.
Calling all HuffPost superfans!
Sign up for membership to become a founding member and help shape HuffPost's next chapter