 Will we ever move on from our obsession with "post-baby bodies"? Elizabeth Banks certainly hopes so.
The actress' remark that she's "really a mom" now that she has two children made headlines last week. But that story overshadowed another interview in which the "Hunger Games" star talks about the experience of being a mom.
Then, after Maron jokes about a time he was surprised to see her "really up and out" after she told him she had just had a baby and before he knew the circumstances, she takes the opportunity to discuss the pressure women feel to "bounce back" after pregnancy:
"I like to believe that if I had carried my own baby, I would have bounced back. But who knows? And by the way, it's such a horrible -- women should not be expected to bounce back ... it's a, I think, a true disservice what's going on right now with all these celebrity moms ... first of all, I just want to remind people that celebrities generally are genetically superior human beings on a certain level anyway ... they're mostly thin, you know, they got trainers, they work out, they've got money, they've got the ability, you know, and they are normally genetically predisposed to being thin people anyway, so like these women who are holding up, you know, certain people as their benchmark after they've had a child, like just go be with your kid for a minute ... don't get to the gym right away. It's alright. This is not how it's supposed to be, everybody. Calm down."
Banks is hardly the first woman to address the unrealistic expectations placed on new moms, famous or not. Last summer, Hilary Duff responded to criticism of how she looked in a bikini months after giving birth to her son, telling "In Touch," "This is how it goes for most women -- the weight doesn't fall off overnight."
And, here on HuffPost Parents, blogger Devon Corneal railed against this pervasive problem as well, defending all moms who don't lose weight immediately: "These are mothers, not blow-up dolls who deflate upon popping out a new life. Let's give them a little respect."
Related
Before You Go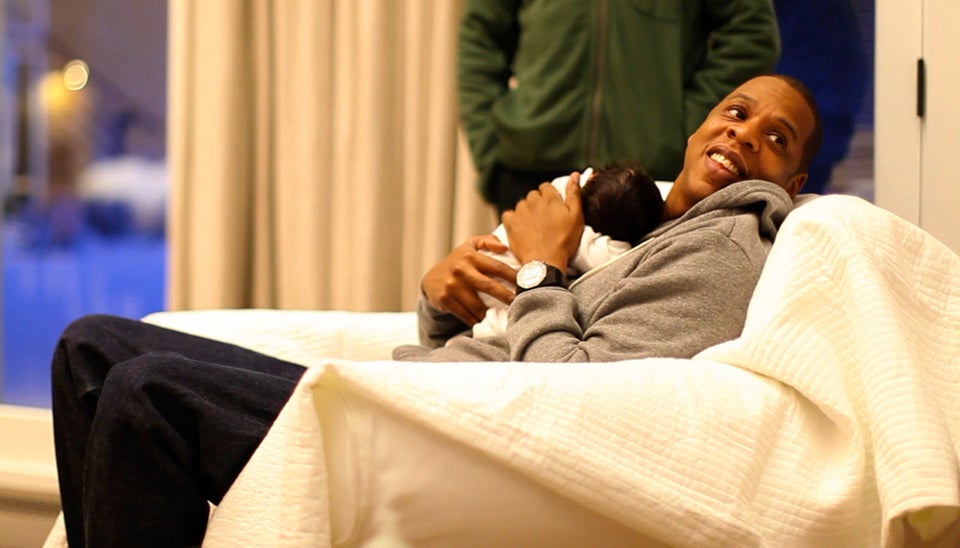 Most Talked-About Celeb Parents Of 2012