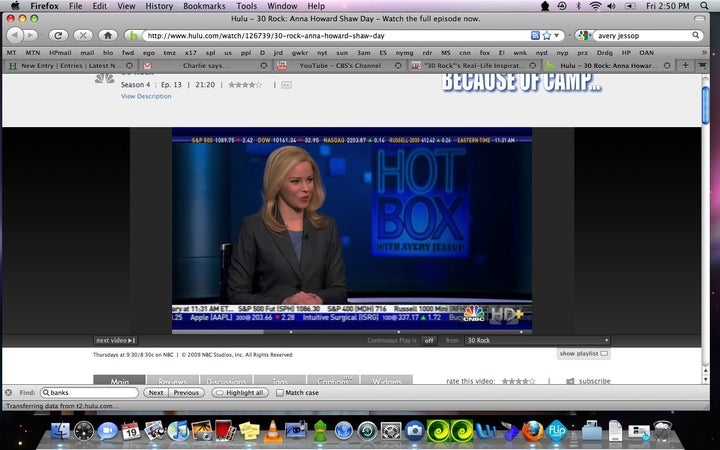 Elizabeth Banks is guesting on "30 Rock" as fictional CNBC "Hot Box" host Avery Jessup, and she has taken to Twitter to debunk a story from Page Six claiming the character was based on and pitched by actual host Melissa Francis.
In Friday's New York Post Page Six writes:
A source close to the show said that Jessup, who hosts a fictional CNBC show called "Hot Box," was inspired by real-life CNBC anchor Melissa Francis. Our source said that Francis herself, who hosts morning show "The Call," pitched the idea to a "30 Rock" producer. "Francis was hoping to be asked to play the character herself, but they ended up going with Banks," our source says.
This is completely false. Nice "source" Page Six.