1995 just wasn't ready for the campy brilliance of "Showgirls." But 20 years after the film flopped in theaters its star, Elizabeth Berkley, has finally embraced the cult classic -- and the film's adoring fans.
"This is such a special night, you don't even know. This is 20 years in the making, I can't believe I'm here with you. 4,000 people. 4,000 Nomis, 4,000 Cristals," the 42-year-old actress told the massive crowd.
Berkely went on to say how she did everything her character Nomi Malone would have done to get this part.
"When a dream is happening, it's unlike anything you can imagine. Which is why, when the movie came out, it was more painful than anything you can imagine," she said. "While in 1995, it was such a different time when taking risks like that were not embraced. They were laughed at, they were shamed publicly, and to be a young girl in the center of that was something that was quite difficult."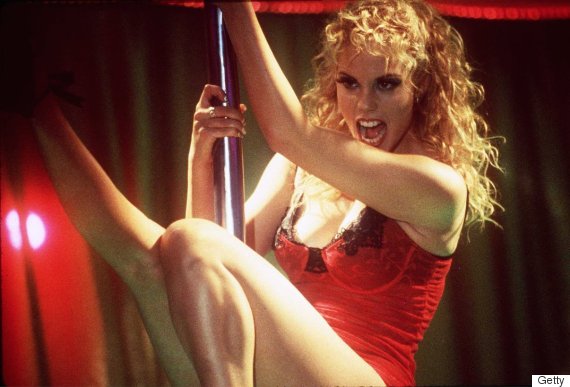 "Tonight is like this magical full-circle moment, where I actually didn't get to experience the sweetness of a screening with a crowd that embraced it. Tonight I want to thank you guys for giving me this gift of truly getting a full-circle moment of experiencing the joy with you," she said, adding, "because you guys and the love you have for this movie have made this the cult film that it is."
Berkley concluded her speech by telling the audience, "I hope that you grab life and go Andrew Carver on its ass. Just know that I love you guys so much and thank you for giving me strength and confidence to become the woman that I am."
REAL LIFE. REAL NEWS. REAL VOICES.
Help us tell more of the stories that matter from voices that too often remain unheard.