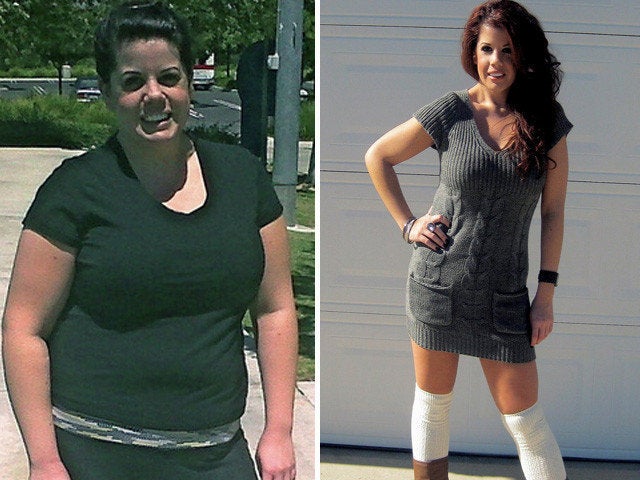 Name: Elizabeth Marie
Age: 30
Height: 5'4"
Before Weight: 215 lbs.
How I Gained It: I was a mindless eater who relied on fast food to get me through my busy schedule. I probably went through a drive-thru once a day. I also relied on sugary coffee drinks, handfuls of Peanut M&Ms and ice cream for energy or comfort. I worked in the fashion industry and definitely felt the pressure to look a certain way. Instead of this propelling me to shed the weight, I found myself gaining weight -- I would starve myself at the office, only to binge when I got home. The weight keep creeping on, but I was seriously in denial. I was always thin growing up, and generally felt good about my appearance. I knew I was a bit overweight, but I did not want to believe I was as out of control as I really was.
I was eating too much junk, and my relationship with food was growing more and more distorted. When my jeans felt too tight, I would force myself to exist solely on iced coffees for a few days and no real food. Of course, the five pounds or so I would lose would come back as an additional 10.
Breaking Point: It was April, and I was looking ahead to another summer of avoiding the pool, the beach and social gatherings because I didn't feel comfortable in a bathing suit. I was tired, frustrated and mad at myself for not taking care of my health. I became ashamed of my appearance, and hated the way that felt. I knew that I would regret it if I didn't at least try to get healthy.
How I Lost It: I was very committed from the start. The first thing I did was cut out sugars and white flour and I broke my Diet Coke addiction -- that was a toughie! It's not a lie that once you stop eating these foods, you stop craving them. Next, I got myself moving. I worked out at home with the Jillian Michaels DVD before taking my personal trainer friend up on his offer to kick my booty four times a week.
Working out one-on-one with an amazing trainer was incredible. He taught me correct form and began schooling me on nutrition and health. I would text him questions at all hours of the day and night because I could not get enough information! I was falling in love with a new way of life and a whole new world.
I started reading everything and educating myself on food and nutrition. I began experimenting in the kitchen and discovered foods like quinoa, greek yogurt and hummus. I also joined 24-Hour Fitness. By this time, I'd lost about 50 pounds and was ready to tackle the remainder. The gym was my time to think and clear my head. I'd turn my music up loud and alternate between cardio and strength training. I braved my fear of the weight room and the big muscle men -- even though at times I would be the only girl in there, with my 10 pound dumbbells.
I fell in love with running, and my obsession continues to grow. The rest of the weight melted off, and I'm excited to run my first marathon in December.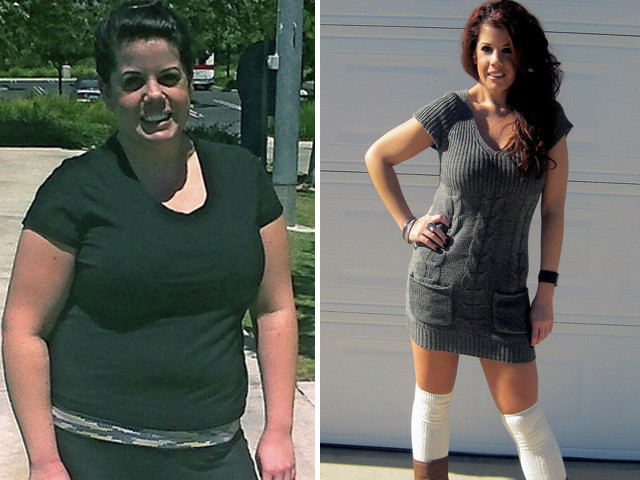 Got a weight loss success story of your own? Tell us about it at success.stories@huffingtonpost.com and you could be featured on the site!

Related