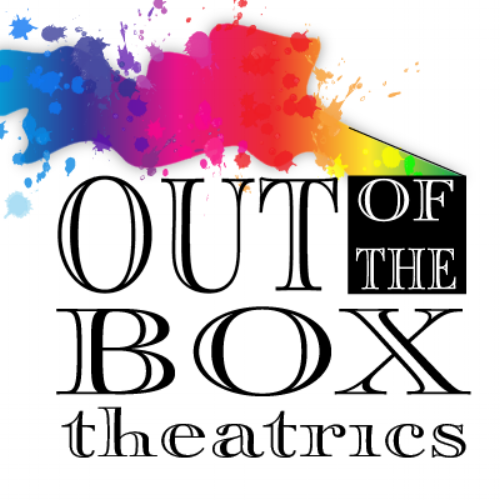 She has literally changed the way you watch theatre by picking a unique venue to host their shows. For their inaugural season, OOTB has been hosted at Alice's Teacup on the Upper East Side. Nothing like being able to order a scone and a pot of tea and enjoy a great show!
Her theatre company is all about breaking down barriers and taking you "out of the box". Liz answered some of my questions about creating/running a theatre company and how she's #ChangingTheStage.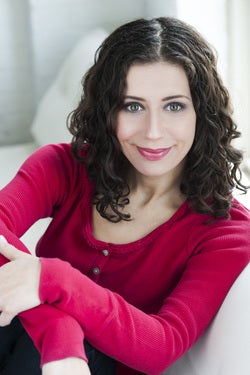 When and why did you start OOTBT? Can you talk about the history and what made you decide I'm gonna start a theatre company?
OOTB was founded on December 15, 2015 and was founded for professional actors who might experience exclusivity within the theater community based on gender, race, creed, ethnicity, or disability. OOTB was also created for audiences to experience work outside of their expectations, allowing audiences to experience work from a fresh perspective in site-specific locations.
The idea for OOTB came to me in the middle of a production of Rudolph the Red Nose Reindeer: The Musical that I was doing in North Carolina. I was looking out at the blank faces in the audience and across from my scene partner during our "Rudolph's run off" scene and I thought, what am I doing? I'm in a reindeer suit in front of angry parents, this isn't what I want to contribute to theater community. I wanted to make an impact somehow. I really didn't know how I wanted to do it, all I knew was that I didn't want to run off from contract to contract and look out into a bored audience.
After I got back from that contract I spent some time with casting directors sitting behind the table as an exercise for myself and I was outraged after seeing talented and diverse actors coming into the room and barely being acknowledged based on race, physical appearance, and gender. I couldn't believe what some of my colleagues behind the table were saying and it made me angry as the daughter of a parent who was discriminated against for his own disability and as an actor who spent years on the other side of the table desperately wanting to fit. I wanted to change it somehow.
Shortly after those two eye opening experiences I thought about how I wanted to produce something… I thought about my favorite childhood musical You're A Good Man, Charlie Brown and how I wanted to produce it somehow, but with actors who didn't NEED to fit anywhere, but were just talented and brought in the essence of the dynamic characters in the show I loved so much. I also knew I wanted the show to be performed on a playground after discussing it with a friend. I wanted this piece to be about the characters within that childlike world. I didn't know how to do it, so I was fortunate enough to meet my associate Ethan Paulini who helped guide me. He was really the one who planted the idea for a company in my head.
"You have to name what you are doing" he said and I thought name it? Maybe this is not a one-time deal maybe I should create a company dedicated to inclusivity and immersive theater? Well, that is exactly what happened
What makes you guys different? Aside from the fact, your space is Alice's Tea cup the Upper East Side. Which I have to say is pretty damn inventive in itself.
We are unique! Every year we pick an exciting new venue and design our season around that venue. Every show will be immersive and have that unique location that enhances the audiences theatrical experience.
On top of our unique vision OOTB is a Non-Profit Off-Broadway Actors Equity corporation. We work under full Equity contracts so that our actors are compensated for there time and talent and they are ensured health and pension benefits from the union.
With so much controversy continually going on in the theatre company regarding race and whitewashing, how is your theatre company helping to #changethestage ?
OOTB is helping to #changethestage by maintaining our mission and commitment to non-traditional casting choices. We open up doors for actors who may not be the "traditional" casting choice. In fact, many of the actors we have previously hired may not have even been given an appointment ordinarily and that NEEDS to change. You're A Good Man, Charlie Brown, Master Harold… and the Boys, and The Owl and the Pussycat included gender blind casting, handicap actors, actors of all shapes and sizes, and actors of every ethnicity.
What are your thoughts on representation vs presentation?
I think that both representation and presentation come into play for us, so I think they are both equally important. We pick our locations for the season because we believe they enhance certain elements of the show. Like our first show this season, Master Harold…and the Boys, took place in a tea shop, so obviously performing it in Alice's Teacup made perfect sense. Then with Owl and the Pussy Cat we felt the venue helped enhance the theme of intimacy that is so essential to the play.
Having the audience essentially IN the apartment with these two characters, they feel what the characters are feeling being thrust into one another's space.
What's the most challenging thing about being a woman in the entertainment industry, especially women running theatre companies?
I think the most challenging part is being taken seriously as a Producing Artistic Director amongst other working professionals. I constantly feel like I have to work ten times harder to prove that I deserve the same amount of respect. I cannot count the number of times I've had individuals talk to the men on my staff before addressing me or acknowledging my existence in the room. I have to speak louder, stand prouder, and demand the same treatment. What is even more amazing is the people who have treated me with less respect are the same ones who shout, "EQUAL OPPORTUNITY."
What do you have lined up for your season? Any dream shows you'd love to produce?
We have an exciting New Works Series coming up at Alice's Tea Cup! All of the plays we are reading are written or directed by a woman and one will be part of OOTB's 2018 season that will be announced November 12th at our launch party! The audience will help us do the picking!
($10 cover charge) - Scone, Tea, and wine available for purchase.
September 25thNexus by Danielle Mohlman
October 16thFrom the Manor Torn by Brooke Ciardelli and Oscar Blustin
November 6thDamsel by David Caudle7PMWhere: Alice's Tea Cup 220 East 81st street(between 2nd and 3rd Avenue)
We also have an open Mic at Alice's Tea Cup once a month. It's a low stress way for talented folks to try out material and enjoy the incredible artists around them!
10/23 - 6:30pm–9:00pm11/13 - 6:30pm–9:00pm($10 cover charge) - Scone, Tea, and wine available for purchase.Where: Alice's Tea Cup 220 East 81st street(between 2nd and 3rd Avenue)
Our 2018 season launch party is November 12th, 2017 at 7:30pm with special musical guest Brian Charles Rooney (Three Penny Opera, Bed Bugs, NYMF: Ms. Blanche, When Pigs Fly)
That will be at Alice's Tea Cup (220 East 81st Street)
We will close out our season with Songs for A New World by Jason Robert Brown Directed by Anthony Christian Daniel.
December 14th-20th @7:30pm
I have SO many dream shows I want OOTB to produce. I'm dying to do The Childrens Hour in a private school and Little Shop of Horrors in the Botanical Gardens or in an actual flower shop. I cannot wait for OOTB to have the means to produce those mega shows!
Any words of advice for running a theatre company?
Yes. Even when you think it's impossible to keep the momentum going, don't stop and don't let your fear of failing cripple you! Remember you are making a difference for worthy actors and even when you are exhausted, when the money doesn't come through, or you just simply want to retreat from the responsibility, remember that the arts need your strength! Now, more than ever the world needs your talent, your spirit, and your light!
Follow Alex Chester on Twitter/Instagram @AlexFChester
Related
Popular in the Community