Being an event producer, I could not help but notice the demographics of the room, and I quickly made an estimate. Gilbert's audience was no more than five percent men, but I suspect the number was more like three percent. Thus, I was a minority, being one of no more than 125 men in the Hall.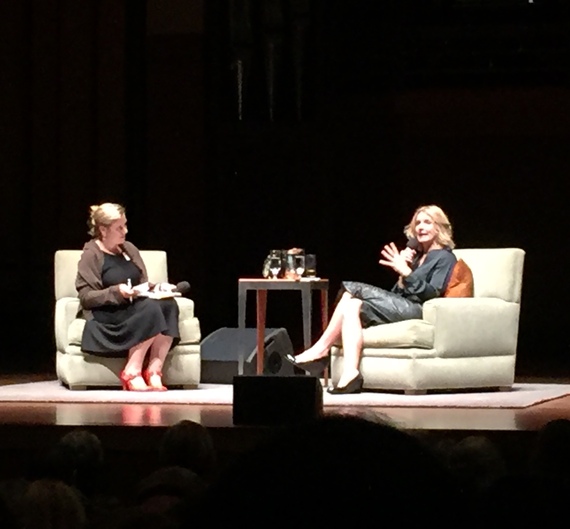 And the women who attended seemed cut from the same cloth as Gilbert herself -- empowered and entitled (a word Gilbert herself used in referring to the fact that we are all entitled to be here on Earth in our full selves). The audience was also very much into Gilbert and her message that each of us has a personal creative something inside us and that we need to discover and share this unique spark. Her message was very similar to my mentor Buckminster Fuller who often reminded audiences:
"Never forget that you are one of a kind. And never forget, no matter how overwhelming life's challenges and problems seem to be, that one person can make a difference in the world. In fact, it is always because of one person that all the changes that matter in the world come about. So be that one person."
During her hour presentation followed by thirty minutes of answering written questions from the audience, Gilbert concentrated on her creative focus -- writing, but her message was clear. Discover what moves your soul and then do something to share it. She also advised the crowd that the finished product need not be perfect, and she shared how each of her books was beautiful in its own right but far from perfect when published.
Hopefully, Elizabeth Gilbert's presentation and future Seattle Arts & Lectures productions will provide similar motivation for sold out audiences in Seattle.
REAL LIFE. REAL NEWS. REAL VOICES.
Help us tell more of the stories that matter from voices that too often remain unheard.