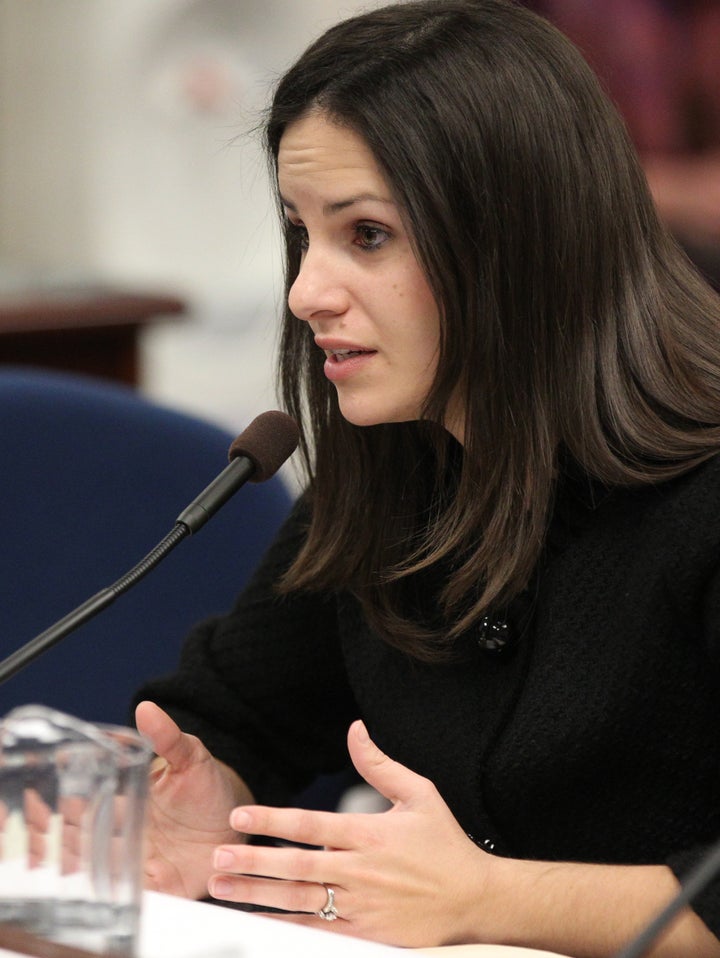 A former Republican state senator in Nevada -- who resigned after just a year in office -- is now posing in a bikini in Maxim in her campaign for a spot on the magazine's list of the 100 hottest women in the world.
Halseth is a write-in candidate for a spot on the list. Her new campaign comes months after her resignation from the state Senate. Halseth was elected in 2010 at the age of 27, making her the youngest woman elected to the Nevada Senate. Her resignation came in the midst of a public divorce and child custody battle and her announcement that she needed to leave the state to find a job.
Others on the write-in list include actress Maggie Q, actress Allison Brie, model Adrianne Curry and singer Avril Lavigne. Stephen Colbert is also on the list as a write-in candidate.
She was elected in 2010 in a Las Vegas-area district after living in the state for four years and not having a background in politics. Halseth had attended all sessions during the Senate's biennial session in 2011, but colleagues reported her missing from committee sessions in early 2012, including meetings of a local government taxation committee she led Senate Republicans on.
The legislative absences came after police arrested her husband, Daniel Halseth, on "open and gross lewdness" charges at their Las Vegas home in October 2011. Halseth had accused her husband of trying to force her to have sex and of taking her purse and car keys from her.
Halseth later filed for divorce from her husband and custody of their three children. When she resigned from the Senate in February she said she could not find a job in Nevada and was leaving the state. At the time she wrote Gov. Brian Sandoval (R) that her job search difficulties came from her being "regularly demonized by selfish partisans and a handful of reckless bloggers with personal agendas of salacious, unfounded personal attacks on me."