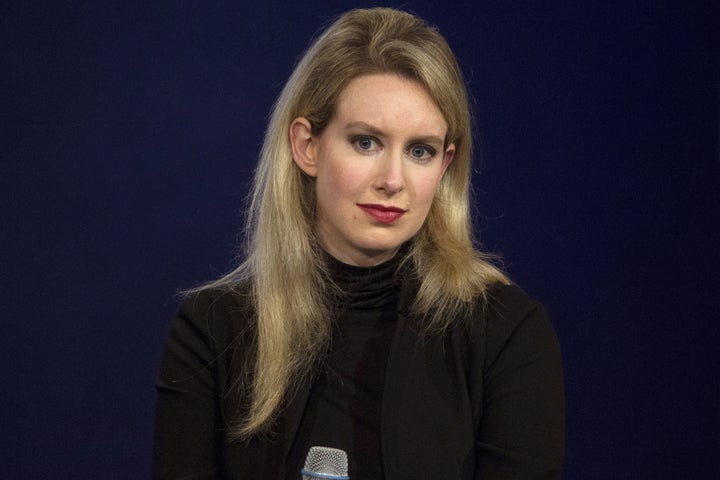 Former Theranos CEO Elizabeth Holmes and company president Ramesh "Sunny" Balwani have been indicted by a federal grand jury for wire fraud, the Department of Justice announced Friday.
Holmes and Balwani stand accused of orchestrating two separate multimillion-dollar schemes, one aimed at defrauding investors, and the other targeting doctors and patients.
Those investors were wooed by false claims about the abilities of Theranos' blood-testing equipment, which Holmes presented as both more accurate, more reliable, and faster than conventional blood tests.
The indictment alleges the exact opposite was true — and Holmes knew it.
"Holmes and Balwani knew that the analyzer, in truth, had accuracy and reliability problems, performed a limited number of tests, was slower than some competing devices, and, in some respects, could not compete with existing, more conventional machines," the DOJ said Friday.
In hawking the subpar technology, the Theranos executives also put patients at risk, failing to disclose their tests were inaccurate and unreliable.
Balwani maintains he's innocent of all charges.
"Mr. Balwani is innocent, and looks forward to clearing his name at trial," his lawyer, Jeffrey Coopersmith, said in an emailed statement to HuffPost. "Mr. Balwani committed no crimes. He did not defraud Theranos investors, who were among the most sophisticated in the world. He did not defraud consumers, but instead worked tirelessly to empower them with access to their own health information."
The indictment marks a sharp turn for Holmes, who was rumored to be meeting with investors earlier this month, seeking funds for a new startup.
But it comes as no surprise to John Carreyrou, the Wall Street Journal reporter whose October 2015 expose ultimately led to Holmes' downfall.
"I think [Holmes] absolutely has sociopathic tendencies," Carreyrou told Vanity Fair in an interview earlier this month. "One of those tendencies is pathological lying. I believe this is a woman who started telling small lies soon after she dropped out of Stanford, when she founded her company, and the lies became bigger and bigger.
"I think she's someone that got used to telling lies so often, and the lies got so much bigger, that eventually the line between the lies and reality blurred for her."
In a separate announcement Friday, Theranos announced Holmes has also stepped down as CEO of the biomedical company.
Theranos' board of directors announced the long overdue, and now mostly symbolic, move in a press release Friday afternoon.
In March of this year, the Securities and Exchange Commission leveled charges of "massive fraud" against Holmes, accusing her and Balwani of raising over $700 million from investors "through an elaborate, years-long fraud in which they exaggerated or made false statements about the company's technology, business, and financial performance."
Holmes will retain a position with Theranos as founder and chair of the board.
This article has been updated with a statement from Balwani's attorney.
Related
Popular in the Community