Elizabeth Holmes reported to a federal prison in Bryan, Texas, on Tuesday to begin her 11-year sentence for defrauding investors of millions of dollars in her blood-testing device startup Theranos, the AP has confirmed.
Holmes, 39, was found guilty in January 2022 and was sentenced in November to 135 months in federal prison on four counts of investor fraud and conspiracy. She was ordered to surrender to federal custody on April 27, but it was delayed while the court ruled on her appeal. Holmes was first indicted in 2018, but her trial saw numerous delays due to the COVID pandemic and her first pregnancy.
Since her arrest, Holmes has had two children with her partner William "Billy" Evans — William, almost 2, and 4-month-old Invicta, with whom she was visibly pregnant during her sentencing hearing.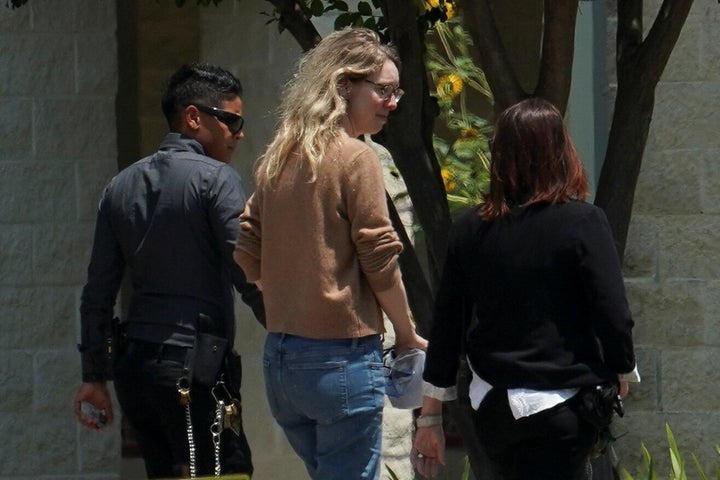 Holmes founded Theranos in 2003. With Ramesh "Sunny" Balwani, her then-boyfriend, chief operating officer and president, Holmes claimed that Theranos' proprietary blood analyzer device could use just a pinprick of blood to run faster, more accurate and less expensive tests than what labs typically required.
She persuaded powerful people to join her board, including Henry Kissinger and the late George Shultz, a former secretary of state. Schultz's grandson Tyler, who worked at Theranos, became a whistleblower for a 2015 Wall Street Journal investigation by reporter John Carreyrou that exposed flaws in its technology.
Theranos' downfall sent shock waves through Silicon Valley. Holmes, who dropped out of Stanford at age 19, had been celebrated as a pioneering entrepreneur in the male-dominated tech industry. Her life and the collapse of Theranos were later documented in Carreyrou's 2018 book "Bad Blood: Secrets and Lies in a Silicon Valley Startup" and in the 2019 HBO documentary "The Inventor: Out for Blood in Silicon Valley," which showed that Theranos' machines were neither accurate nor reliable, and that Holmes and Balwani were secretly using conventional machines from other companies to conduct blood tests.
Her story was also dramatized in the Hulu series "The Dropout," starring Amanda Seyfried, which focused on Holmes' relationship with Balwani, whom Holmes testified in her trial was sexually and emotionally abusive.
Balwani, now 57, denied her claims and was found guilty in July 2022 of defrauding patients and investors. He was sentenced in December to serve nearly 13 years in prison. He reported to FCI Terminal Island prison in Southern California on April 20 to begin his sentence.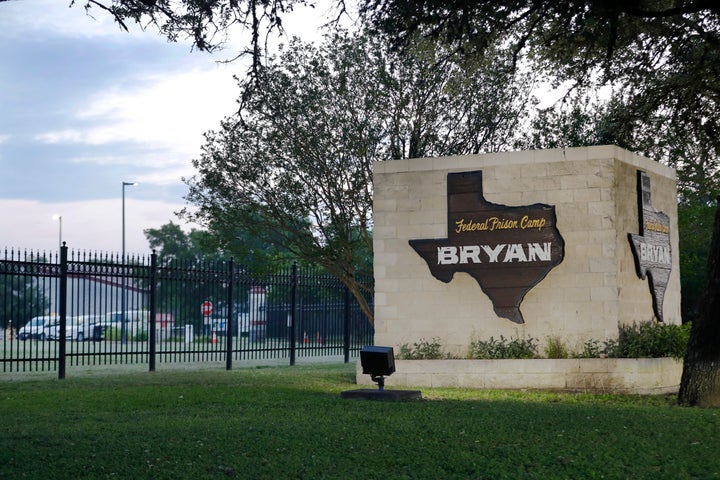 The FPC Bryan minimum-security federal prison camp houses around 650 inmates, according to the Federal Bureau of Prisons. There, Holmes will be able to see her husband and children, as well as other visitors, on weekends and holidays, according to an orientation handbook. She can hold her children, but is limited to a brief hug or kiss with adults.
Holmes, who was once worth $4.5 billion, can maintain up to $360 in a "deposit fund." She can receive funds from friends and family, and can earn money in a prison job to spend at the commissary. Commissary items include packaged snacks and meals, drinks, clothes, makeup, hair color, styling aids, hygiene supplies, over-the-counter medications and stationery.
Women at the prison camp can pay to make short phone and video calls, and send email, but they do not have internet access. Holmes will have a regular job assignment, which typically starts with food service, and can include factory and clerical work. Depending on the job, her pay could be below 25 cents an hour up to $1.15.
The facility is also currently housing "Real Housewives of Salt Lake City" star Jen Shah, who is serving a 6 1/2-year sentence after pleading guilty last year to a telemarketing scam targeting older and vulnerable people.
Holmes and Balwani were also ordered by Judge Edward Davila on May 16 to pay restitution in the amount of $452 million to the victims of their scheme, including $125 million to Rupert Murdoch, $40 million to Walgreens, and $14.5 million to Safeway.
Attorneys for Holmes did not immediately respond to a request for comment.
Subscribe to our true crime newsletter, Suspicious Circumstances, to get the biggest unsolved mysteries, white-collar scandals, and captivating cases delivered straight to your inbox every week. Sign up here.
Popular in the Community