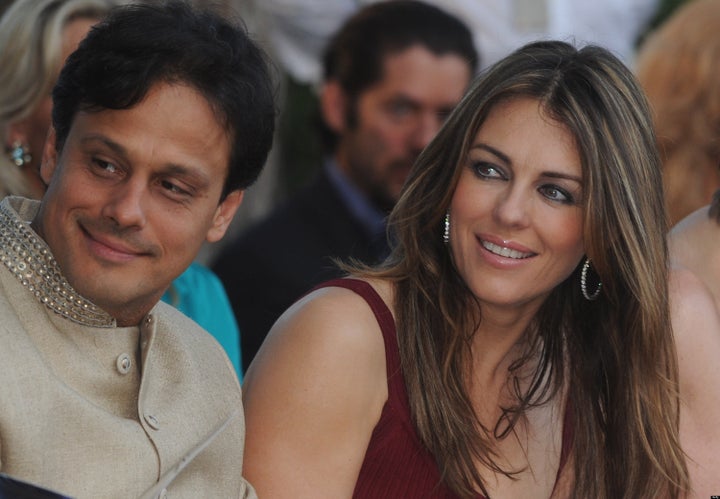 Liz Hurley is set to get a 'quickie' divorce from husband Arun Nayar, the Daily Mail is reporting--a move that will ensure she doesn't lose her multi-millon-dollar fortune.
Despite earlier Daily Mail reports that the British actress, 45, stood to lose substantial amounts in the divorce, because she and her Indian businessman husband, 46 did not have a pre-nup, the paper is now reporting a source as having told Indian reporters at the couple's home in Mumbai, "It will be an amicable settlement with no party giving out large portions of money to anybody. Liz doesn't want Arun's money and neither is Arun interested in her wealth."
Hurley's fortune, which is reportedly substantially larger than her husband's, includes a £4.3 million farmhouse in South-West England and a £2.5 million townhouse in London, which she co-owns with former boyfriend Hugh Grant. In cases where one spouse is wealthier than the other and there is no pre-nuptial agreement, the poorer spouse can claim for a piece of the richer spouse's money. Though it's unlikely that Nayar would have gotten half of her money, he could have demanded other significant divorce spoils--a house, for example.
Hurley and Nayar, who were married in 2007 in luxe ceremonies that spanned two continents, are set to split amid allegations that Hurley cheated.
Related