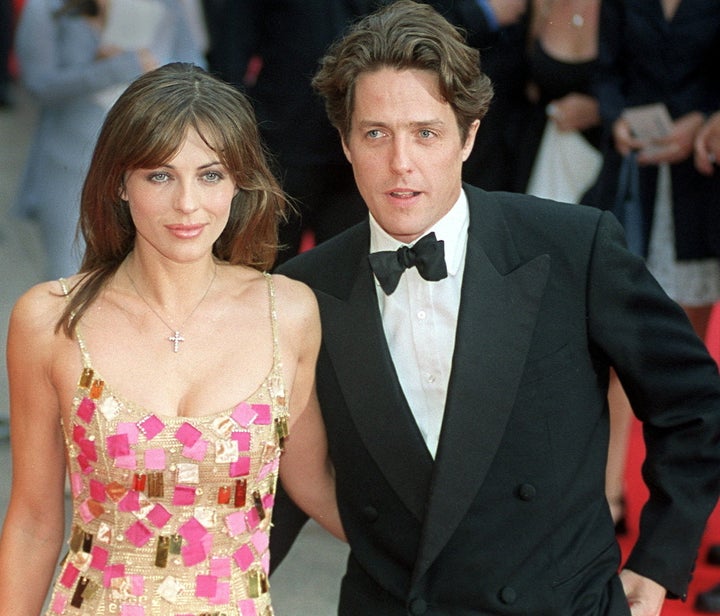 Elizabeth Hurley's romantic relationship with Hugh Grant weathered his transgressions with a prostitute, and now ten years after their breakup they are best friends, Hurley says.
Hurley married Indian millionaire Arun Nayar in 2007 but Grant is still her "number 1" and keeps a bedroom in her home, she told UK's Zest magazine.
"My overall best friend is Hugh," she said. "My 'current affairs' best friend is Arun, because we speak to each other all day, every day. My sister Katie is my loyal best friend. But there is a part of my life neither Arun nor Katie understand; a career part and a different emotional level where Hugh is still my number one. We've been best friends for 24 years and that's not nothing."
Grant is also godfather to Hurley's eight-year-old son, Damian, whose father is Steve Bing.
"He's a part of our family," Hurley said of Grant. "We all go on holiday together and Arun and Hugh get on incredibly well. We're all grown up, and if I wanted to be with Hugh, we would be together."
Hurley, who will be 45 in June, said that she and Nayar are trying for a baby.
"We haven't had any luck so far," she said. "Arun would love another one. Damian does not want another one. And I think it would be great if one came along. But we're grateful for what we've got."
Popular in the Community