When we think of Elizabeth Hurley, we think: Glamazon. Bombshell. Woman of every straight man's dreams.
We do not, however, think "man repeller."
But Hurley tells the Sun that that's exactly what she used to be -- or at least tried to be. The 46-year-old actress recalled her less-than-glam past, filled with nose rings and spiked hair:
I used to hang out with the local punks. They were all unemployed or builders and we were banned from most pubs.

I think what happened is that so many men took an interest, I wanted to make myself look as ghastly as possible. I did not want them to whistle any more. When I was 18, I used to come up to clubs in London a couple of times a week.
My mum probably minded a lot because I looked so terrible. The thing I regret about those punk days was that my mother said if I took my nose ring out, she would let me have driving lessons. Of course, after that, I could not possibly take it out!
What's more, she said: "I'm afraid the nose ring actually went through my nose, much to every make-up artist's fury in the first few years."
But of course Hurley transitioned fairly easily, grabbing the world's attention in a dramatic Versace safety-pin dress in 1994 that left little to the imagination and cemented her as one of Hollywood's most noticeable sex symbols.
See that dress and more photos of post-punk Elizabeth below!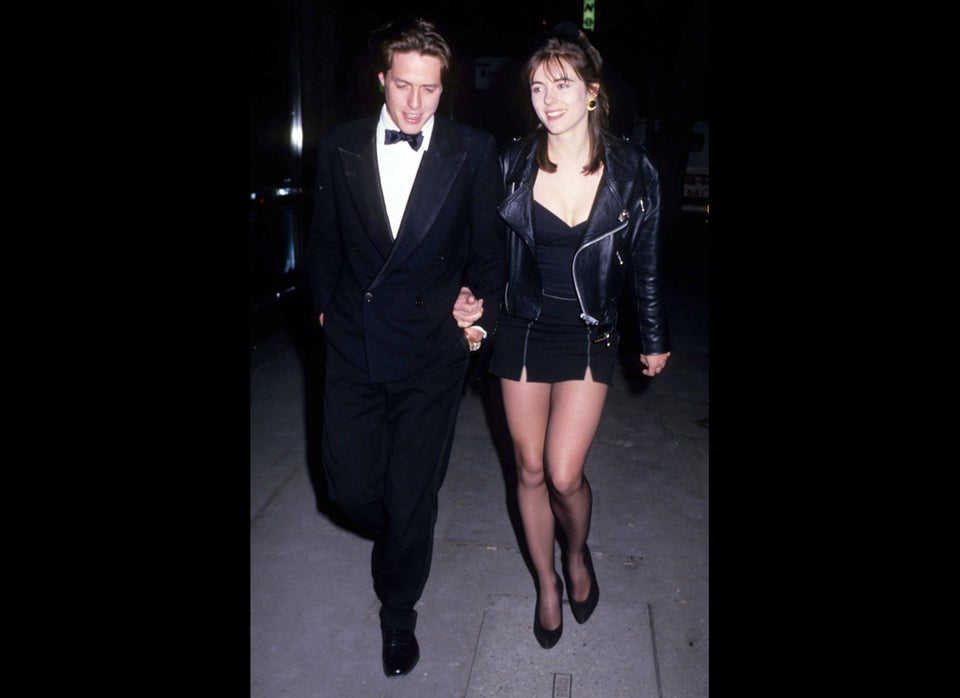 Elizabeth Hurley
Related