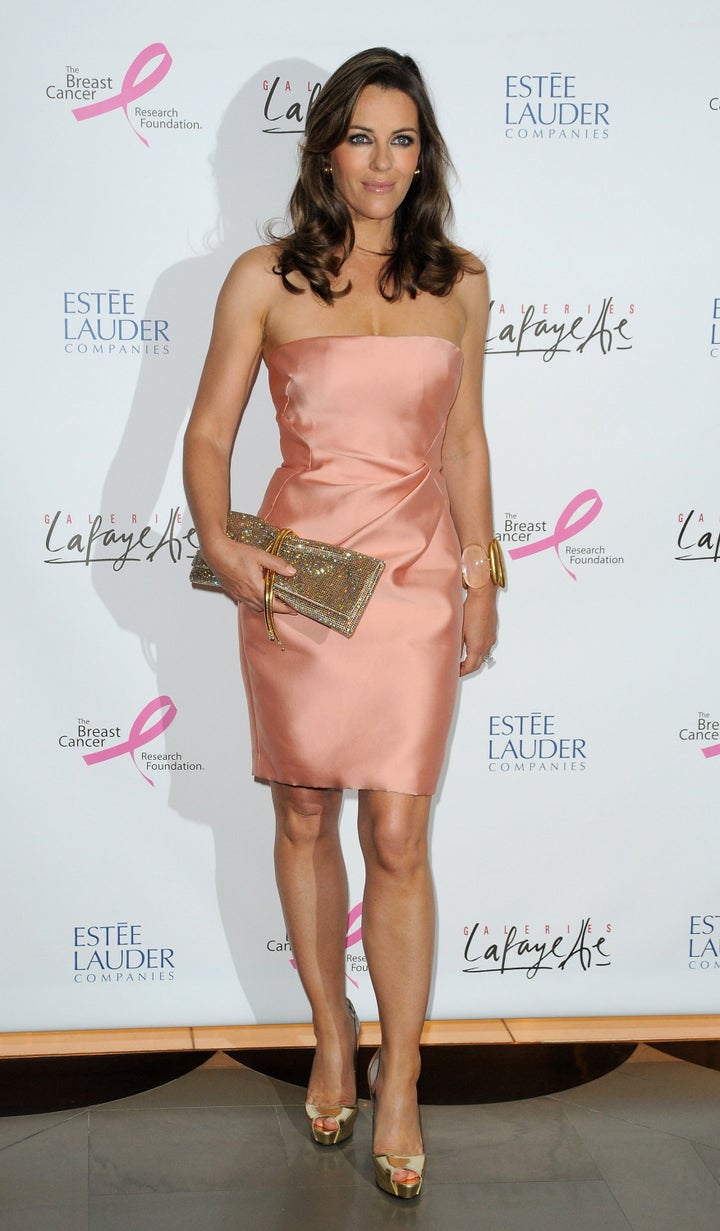 Elizabeth Hurley is tweeting about her body again. Monday she assured fans her breasts are natural, and Tuesday she shared a diet tip.
"Btw my diet survived the onslaught of phenomenal vacation food-doctors disagree, but I swear by almost nothing for breakfast for adults," she tweeted on Tuesday. "Mugs of hot water first thing, maybe an espresso and a few oat cakes mid morning."
British oatcakes are high-fiber crackers that have about 50 calories a piece.
Last week she was on vacation on a yacht in the South of France, and tweeted, "Another workout in the gym with the Australian and an awful lot of hot water. Sick of it now."
Popular in the Community