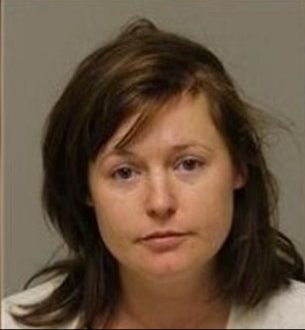 A Minnesota woman accused of DWI had a bizarre excuse for her alleged activity: Donald Trump drove her to drink.
Well, his election anyway.
Elizabeth L. Lundberg, 33, was arrested Wednesday evening after she rear-ended a vehicle in Lino Lakes, causing it to crash into the back of another car.
Responding officers said Lundberg was slurring her speech, had watery and bloodshot eyes and seemed generally confused, according to local TV station KARE.
The other drivers escaped with minor injuries.
Officers said Lundberg was unable to spell her name but she was able to articulate a reason why she shouldn't be arrested.
Officers elected not to follow her advice, especially after they allegedly found an empty vodka bottle in her purse which they said was saturated with the liquor, according to the Minneapolis Star-Tribune.
Lundberg was reportedly argumentative with officers and was taken to the Lino Lakes Police Department after she failed field sobriety tests.
While attempting to give a breath sample, Lundberg reportedly lost her balance, grabbed the breath testing machine and broke it trying to break her fall, according to KARE TV.
Because the machine was broken, officers took Lundberg to the Centennial Lakes Police Department to test her blood alcohol content. It measured at 0.33, about four times the legal limit.
Lundberg has been charged on gross-misdemeanor charges of criminal vehicular operation and third-degree driving while intoxicated in connection with the crash.