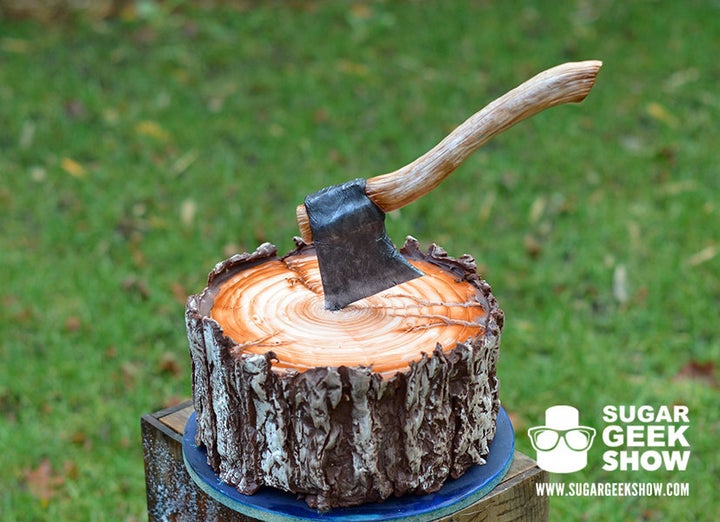 If you are between the ages of 18 and 35, you know at least one lumber-sexual. You know, that tall, handsomely bearded guy who validates all of the Brawny Man fantasies you always felt weird for having whenever you wiped down a counter with a paper towel?
Perhaps he also has a sleeve of tattoos, maybe a man bun to boot, but most likely he doesn't actually do any manual labor -- unless he works as a barista.
A real lumberjack works with actual lumber -- even if it's just for his family.
"I took a photo of my husband chopping down a tree for Christmas and he was wearing a plaid shirt," said Elizabeth Marek, owner of Artisan Cake Company. "I casually wondered to myself if I could make a cake for lumberjacks. I never thought it would be an Internet sensation."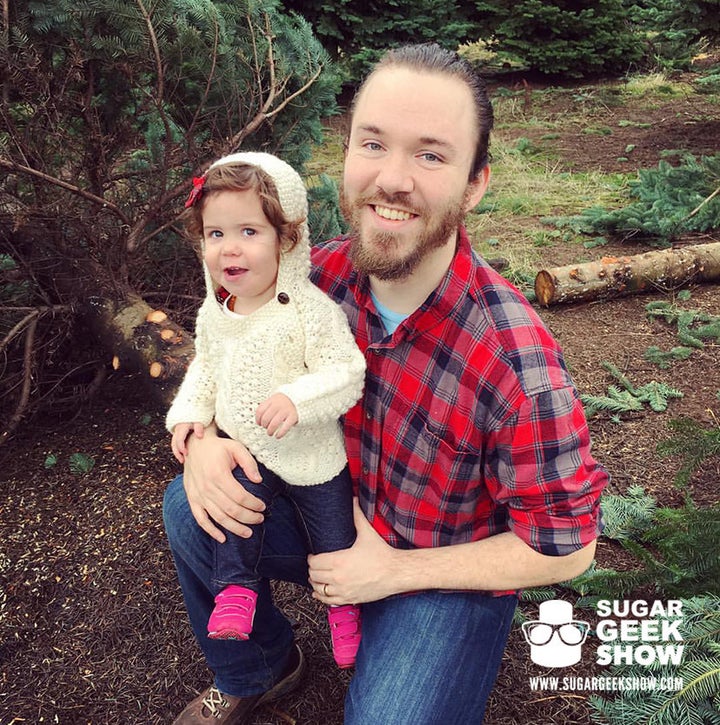 The cake she is referring to is one she made on Dec. 11, 2015, and is shaped as a stump and axe. The stump of the cake is 9 inches wide and 6 inches tall, and the edible axe is made of chocolate and fondant.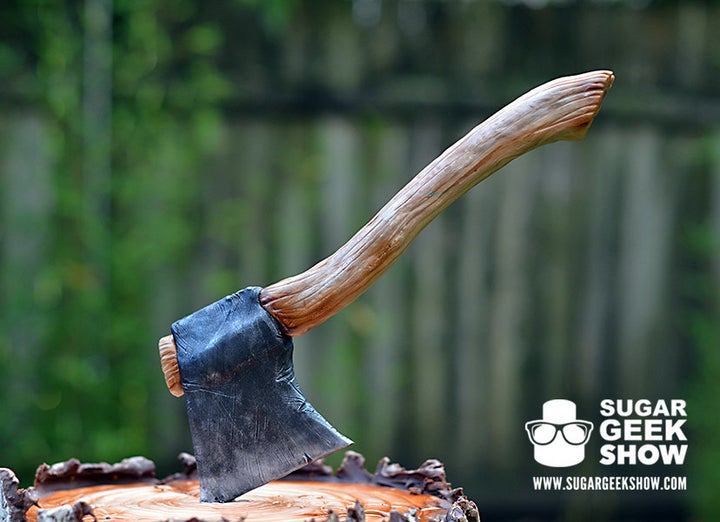 Though the exterior of this cake seems like a feat itself, it's the inside that really honors lumberjacks who are flannel through and through with layers of different cakes that make a plaid pattern: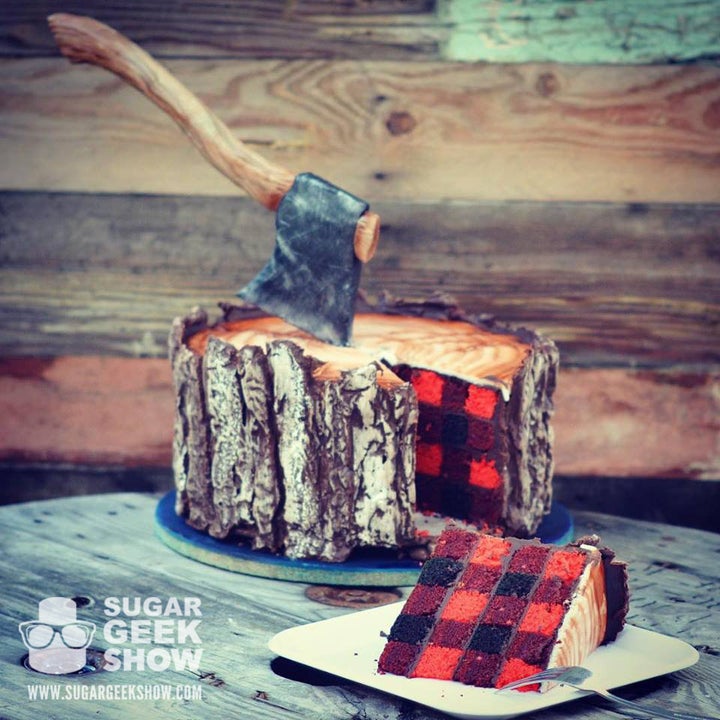 "The cake flavors are chocolate, red velvet and yellow cake with chocolate ganache, says Marek. "It basically tastes like cake heaven."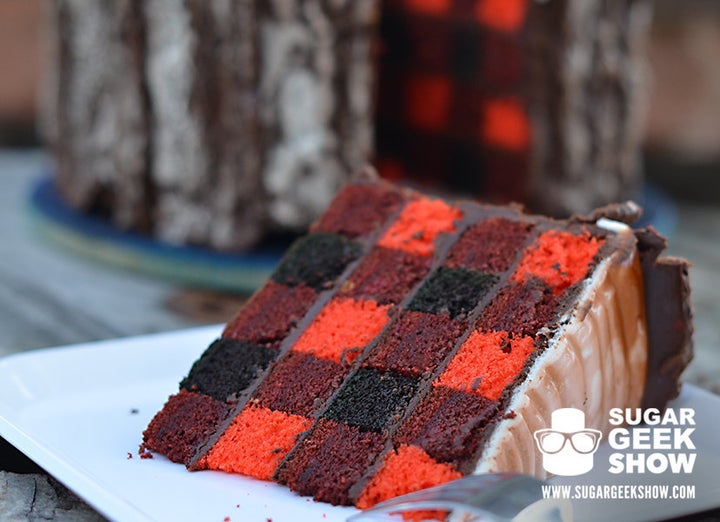 Want to order this cake ASAP so you can put this amazing-sounding flavor combination in your mouth as soon as possible? Unfortunately, it's not for sale. But, if you subscribe to Marek's cake tutorial site, Sugar Geek Show, she will teach you how to make it at home.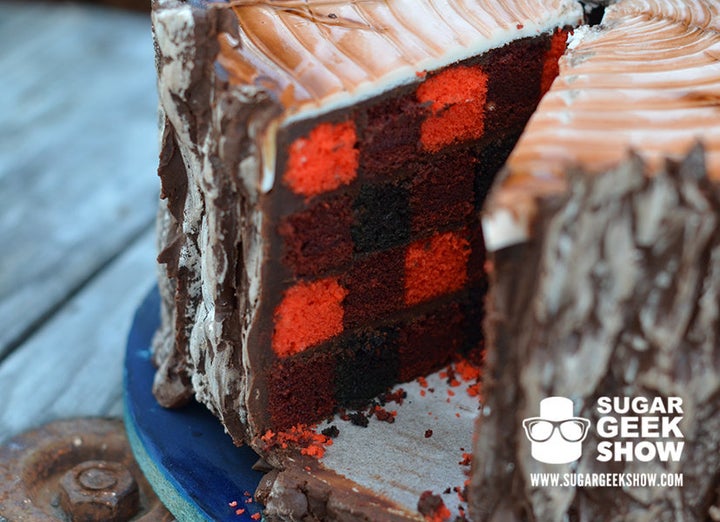 But you need to be a professional in order to pull off this kind of confectionary creation, right? Nope!
"I think the appeal of this particular cake is that anyone could make it," says Marek. "If the axe part is too advanced for you, you can still learn to make the plaid. Even the chocolate bark on the outside is something anyone could make and you don't need any special cake tools."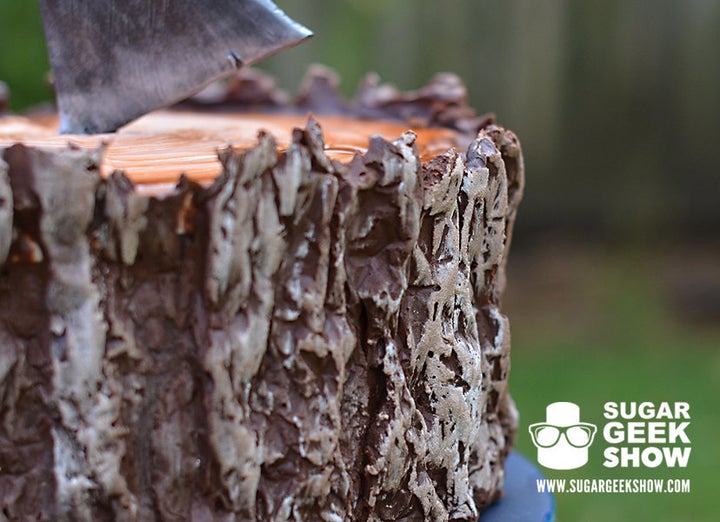 Regardless of your baking ability, you should at least try and give her tutorial a whirl if not for its mere appeal.
"We weren't going to release [the lumberjack cake tutorial] until January but people reacted to the cake so positively when he posted the pictures online, that we released the tutorial early," said Marek. "My husband did not complain since he got to eat it."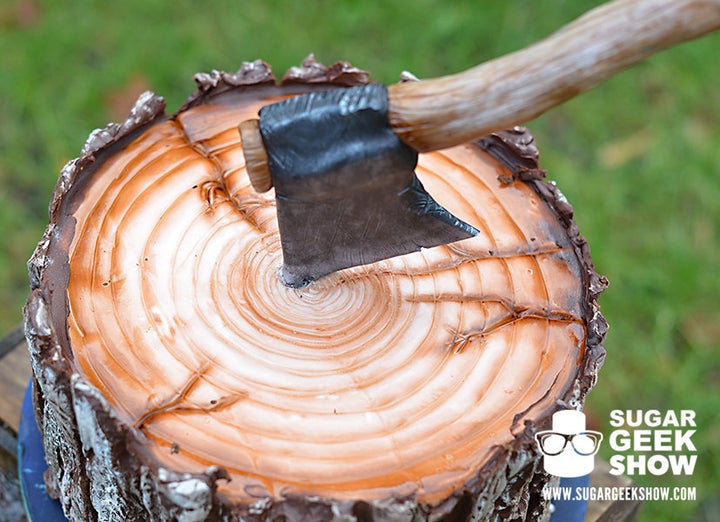 As to why people love lumberjacks so much nowadays, Marek has a theory.
"I think the worldwide love of beards and plaid has naturally culminated in a love of lumberjacks … and it's OK," she says, making a Monty Python reference. "It's a very popular design element for decor right now, it's everywhere."
And apparently, Marek is not immune to the appeal of plaid, either. She posted this picture of herself on Instagram: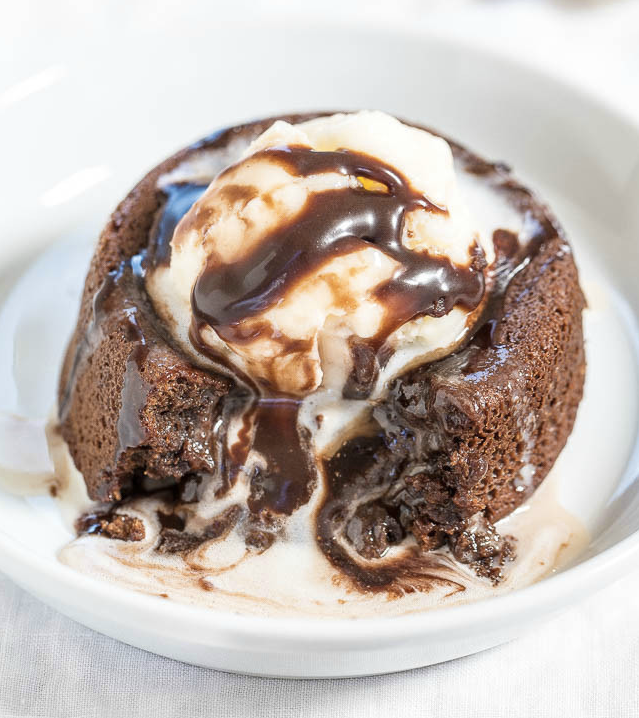 Chocolate Cake Recipes
Related