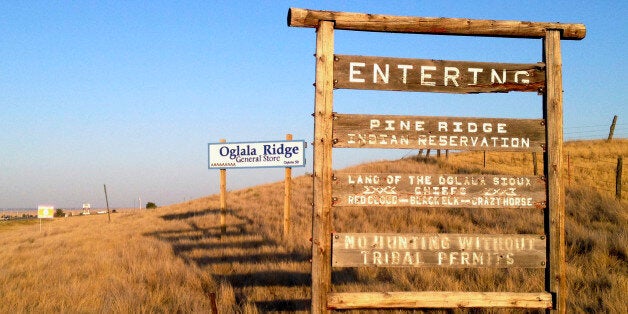 A South Dakota lawmaker thinks that the Common Core State Standards may have contributed to the deaths of Native American kids.
The Common Core, a set of education standards that have been adopted in a majority of states, is designed to make sure students around the country are being held to the same benchmarks. The standards have received backlash from both conservative and liberal groups, and in recent months, a slew of states have tried to renege on their commitment to them. South Dakota is no exception to this, and this month legislators put forth a bill that would end the state's involvement with the standards.
"We need to sit up and pay attention. I'm not naive enough to think the Common Core is the … is what's causing all of this, but it's part of the effect. We've got teachers down there who have just quit teaching it," said May, according to the outlet.
May clarified her comments for The Huffington Post, noting that, "Our suicide rate keeps increasing on the [Pine Ridge] reservation, our kids are under a lot of distress socially and economically."
May further said she thinks the Common Core State Standards put too much emphasis on standardized testing.
"Very simple, testing, testing testing. They have to teach to the test. You know and I know and every teacher in the trenches on the reservation know it," wrote May in an email. "It never is about children and teachers it's about a bureaucracy."
"There's kids who just won't go to school," she added over the phone. "This is not even just about Indian children, but about all of our children. We see it more in the depressed areas of our country. Not all children learn the same. We can't put everybody inside a box, it doesn't work."
The Common Core State Standards do not necessarily increase amounts of standardized testing, but tests aligned with the standards have been noted for their rigor.
Popular in the Community