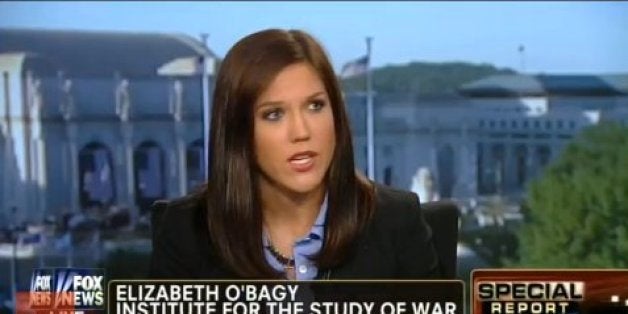 NEW YORK –- During last week's Senate Foreign Relations Committee hearing on possible military strikes against Syria, Sen. John McCain (R-Ariz.) read from an "important op-ed by Dr. Elizabeth O'Bagy," whom he described as a "Syria analyst at the Institute for the Study of War." That group fired O'Bagy Wednesday after learning she had falsely claimed she holds a Ph.D.
O'Bagy, 26, has recently appeared on CNN and Fox News as a Syria expert, but had her public profile raised last week when McCain and Secretary of State John Kerry cited her work in front of members of Congress discussing the possibility of military intervention in Syria. O'Bagy wrote that "contrary to many media accounts, the war in Syria is not being waged entirely, or even predominantly, by dangerous Islamists and al Qaeda die-hards." For McCain and Kerry, each advocating intervention, the op-ed served as a way to speak to concerns over the make-up of the forces fighting Syrian President Bashar Assad, and whether they're hostile to U.S. interests.
But the Journal came under scrutiny for publishing the op-ed without disclosing O'Bagy's role as political director of the Syrian Emergency Task Force, a Washington-based advocacy group that has lobbied the White House and Congress to support the Syrian rebels.
O'Bagy told The Daily Caller that she was paid as a contractor and she was not an employee of the group. She also said she was not directly involved in its lobbying. However, she did work with the group to help arrange McCain's visit with Free Syrian Army commanders in May.
The SETF did not respond to a request for comment on O'Bagy's role with the organization.
Some experts have questioned O'Bagy's findings on Syria. Charles Lister, a top Middle East analyst at IHS Jane's Terrorism & Insurgency Centre, tweeted his critique of the op-ed and argued that Syria is too complex to be viewed as "one single conflict."
And while Kerry spoke before Congress about O'Bagy's "enormous" experience covering Syria, Janine Di Giovanni, a veteran foreign correspondent who has reported on the ground there, suggested that the young researcher had "exaggerated wildly her experience inside Syria."
Di Giovanni told HuffPost that she's sure O'Bagy has read on Syrian history and the Assad family and that she's had some on-the-ground experience, "but not what she led Kerry and others to believe."
"Those of us who work in Syria, as reporters or researchers, are a very small group of people," di Giovanni said. "We're all incredibly cautious. We're all protective of each other. It's a very difficult job and difficult war to work in. It's not a war to cut your teeth in. A lot of people were quite shocked when a 26-year-old Ph.D, so-called Syria expert who appeared to have never worked in the region, and whom no one had heard of, appeared on CNN and other networks as a Syrian expert."
Related
Before You Go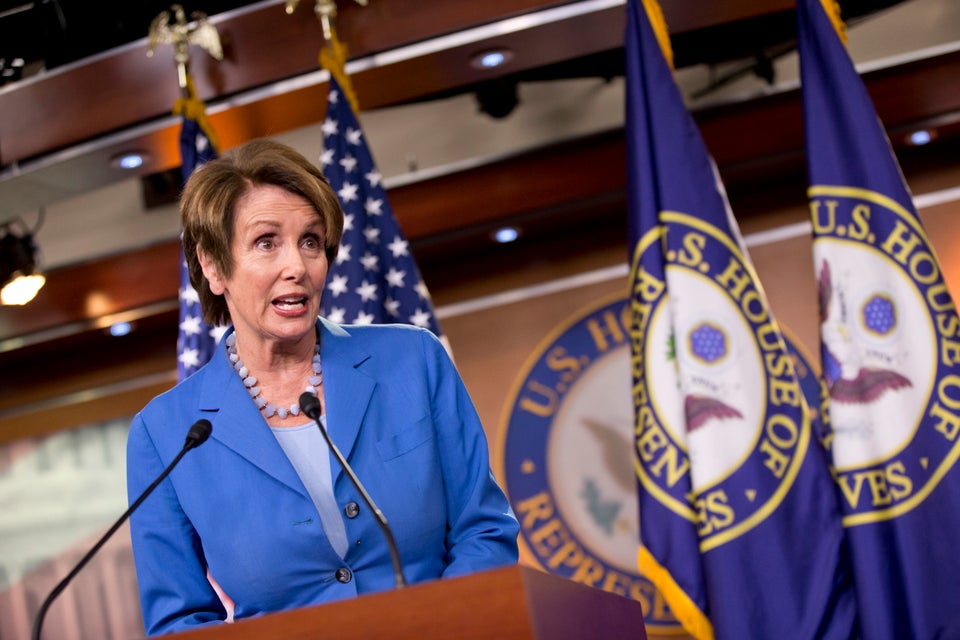 Politicians React To Obama's Syria Speech
Popular in the Community