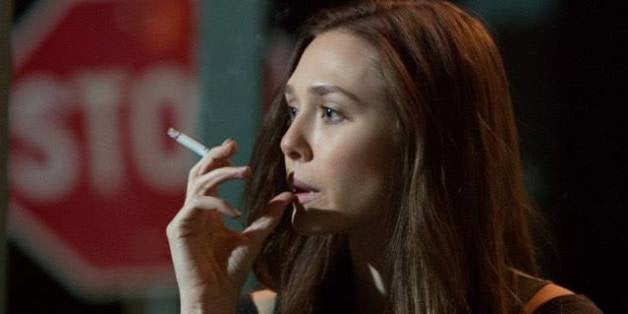 When Elizabeth Olsen burst on the scene in 2011, it still seemed at least a little bit reasonable to ask about her older sisters, Mary-Kate and Ashley Olsen. (I fell into that trap back then, too.) Now, it's not: With a resume that includes "Martha Marcy May Marlene," "Liberal Arts," "Oldboy" and next year's "Godzilla," Olsen has transformed from the Olsen twins' younger sister to one of the best young actors working today.
Directed by Spike Lee, "Oldboy" (out Nov. 27) is a remake of the South Korean cult classic of the same name from director Park Chan-wook. The new film stars Josh Brolin as Joe, a man who is mysteriously kidnapped and held in a makeshift prison for 20 years before being inexplicably released. Olsen plays Marie, a doctor who helps Joe (the less you know about Marie, the better).
Olsen, 24, is a fun person to interview. (It's almost as if she doesn't yet realize that having fun in an interview setting is not one of her job requirements.) It helped, too, on this day, that Olsen was finally able to admit she's set to co-star as Scarlet Witch in "Marvel's The Avengers: Age of Ultron," one of 2015's most anticipated blockbuster releases. We discussed that role at length, but only after clearing up that Olsen is not Michael Imperioli, her "Oldboy" co-star.
You're not Michael Imperioli.
I'm not! Did you think you were meeting Michael Imperioli?
I was told that I was talking to him first.
I'm so sorry! I'd be much more excited to walk into a room with him there. I love that man.
No, no, it's a surprise but a pleasant surprise.
Oh, OK. [laughs]
"Oldboy" is an interesting movie to come out Thanksgiving weekend.
Isn't that crazy? It's such a weird Thanksgiving weekend movie. Like, there's no moral compass to it. People keep asking, "What do you want people to get out of this movie?" I'm like, "I don't know. Entertainment?"
I'm imagining families at the theater saying, "So, 'Frozen' is sold out. Maybe we should take the kids to see 'Oldboy'?"
"Oh, what's that about? It's that Spike Lee movie."
"Oh, Spike Lee, he's great. Let's see that."
"Yes, let's go watch Spike Lee's new film."
Had you seen the original movie?
I read the script first and then I saw the original.
What did you think?
I loved the script. And it wasn't offered to me. I read it because I had heard about it and I just loved it. It was just one of those things where it's like, I have to know, and you feel awful and you care and you're invested. Then I saw the movie and it was even worse to see it because that movie is so good. But now that I think about it, sure it's a remake of "Oldboy," the Korean film, and a lot of people are familiar with it -- but a lot of people aren't. We re-tell stories all of the time in different settings. I was saying this will be re-told again in 10 years -- it's a good story. There's a good little journey that happens -- and there's a great shock and reversal at the end.
It's interesting when I hear you say that you like a script because I feel that you are picky.
It's funny: Sometimes I like the script but I won't like the character. But sometimes I like the script so much that the character, I will just accept as a tool in the storytelling. And that's kind of how I feel with this film. I like Marie -- but we have to make her something different than the Korean film, obviously. Because in that it's just kind of like using the woman as a tool, in a way. And that's not usually accepted by American audiences. So, you had to change that. But, other than that, I just wanted to help tell this story. And I'm OK with just being a tool in the script ... so it's always going to be different, you don't always play a leading lady -- I'm lucky I've gotten to do that a couple of times in the first few years of working.
Do you worry about that? If you take smaller roles, does it factor in for you that you might not be thought of as a leading lady?
It doesn't for me, because so many actors that I love and admire do that. I mean, men can do it better than women sometimes -- to be able to go from leading their own film and then doing character parts.
That they've been allowed to do that?
Yeah, that they've been allowed. I don't know why I don't. I just don't have this over-obsessive need to like grasp this moment and never let this go.
But that sounds like a healthy attitude.
Yeah, maybe. I kind of feel like -- I feel lucky. I can be part of an ensemble cast in this film and then I can try and chase this job and be the head of that one -- to be the title character in that one, maybe. And I like that balance. I don't like having the stress on you all the time to carry a film.
Is that what's appealing about "The Avengers: The Age of Ultron"?
Yeah. And it's a cool ensemble. When there's a great ensemble already in place, you're just like, That sounds awesome -- because I want to work with all of those people. That's amazing. And it's all of these people that I respect. Clearly I did this for a reason and it turned out well for a reason. And it's kind of like "Godzilla," too, though I didn't really get to work with the big ensemble.
I saw the "Godzilla" footage at Comic-Con. I think Gareth Edwards is a talented filmmaker.
Yeah ...
But it is hard to get Roland Emmerich's version out of my head. That footage certainly helped ...
Yeah! That's how I feel, too. And it's cool because that's never been given a proper American remake. And it's the king of monsters and he deserves it! I just feel really lucky right now. I went through a moment when we were filming "Oldboy" where I had nothing planned after "Oldboy." I remember there were three weeks left, or something, and I didn't have anything set up. And I was just like, "Is that because the last two didn't turn out that well?" Or, "Oh my God, is this how it really is?" And then, no, "Godzilla" came along. And I didn't even want to take it, I was like, "Godzilla? That sounds ridiculous."
What was that day like?
I think that happened when I was in Toronto.
For the festival?
Yeah. And I remember being like, I still can't talk about it, right?. I thought Marvel had a plan to break it in a certain way -- because you know they like to do their little surprises. So I was like, "Well, OK, I was also rumored about '50 Shades of Grey,' I can use that, right?" -- like try to use all the rumors as one, or something. And it's so uncomfortable because it's like, "Yeah, I'm doing it! And it's gonna be amazing!"
So you are excited and just want to tell people?
I know! And my brother, I just realized today that I think my brother still doesn't know that he's allowed to talk about it -- and I think he's the most excited. My older brother, he's a comic book nerd.
I loved how no one doubted Sam Jackson's word, as if he's actually Nick Fury.
[Laughs] I love that he said that. And I also love that he said that considering that my introduction to him on "Oldboy" was a nice little tap as I'm being abused, or whatever. And while we were on set we were like, "I hope we actually get to really work together." And I don't know if we will, but, that man, he's great. He's really great.
How much do you know about Scarlet Witch? I think what's nice for you is that some people do know her, but she's not so famous that people will be mad if it's not a certain way.
She's never been created in a human form yet. There's never been a television show ...
So you can own it.
Yeah. And also there's been so many artistic renditions of her in the comics.
It's not like Superman where people will say, "I know how this should be."
No. And her life is insane. And for obvious reasons you can't talk about certain background [Magneto is her father, but Fox owns the rights to Magneto], but it is so much fun. And it's so funny, everyone always talks to me about, "Do you really love having all of these psychological problems and things like that?" And I'm like, "I don't mean for that to happen." And with Scarlet Witch, I'm like she's complicated, that one! You know? Like, She might be the most damaged of them all! Which is so cool.
I'm glad you can at least admit that you're in it now.
Yeah. I mean, I haven't really talked to them about it. They scare me. [Laughs] I don't want to do anything wrong!
Mike Ryan is senior writer for Huffington Post Entertainment. You can contact him directly on Twitter.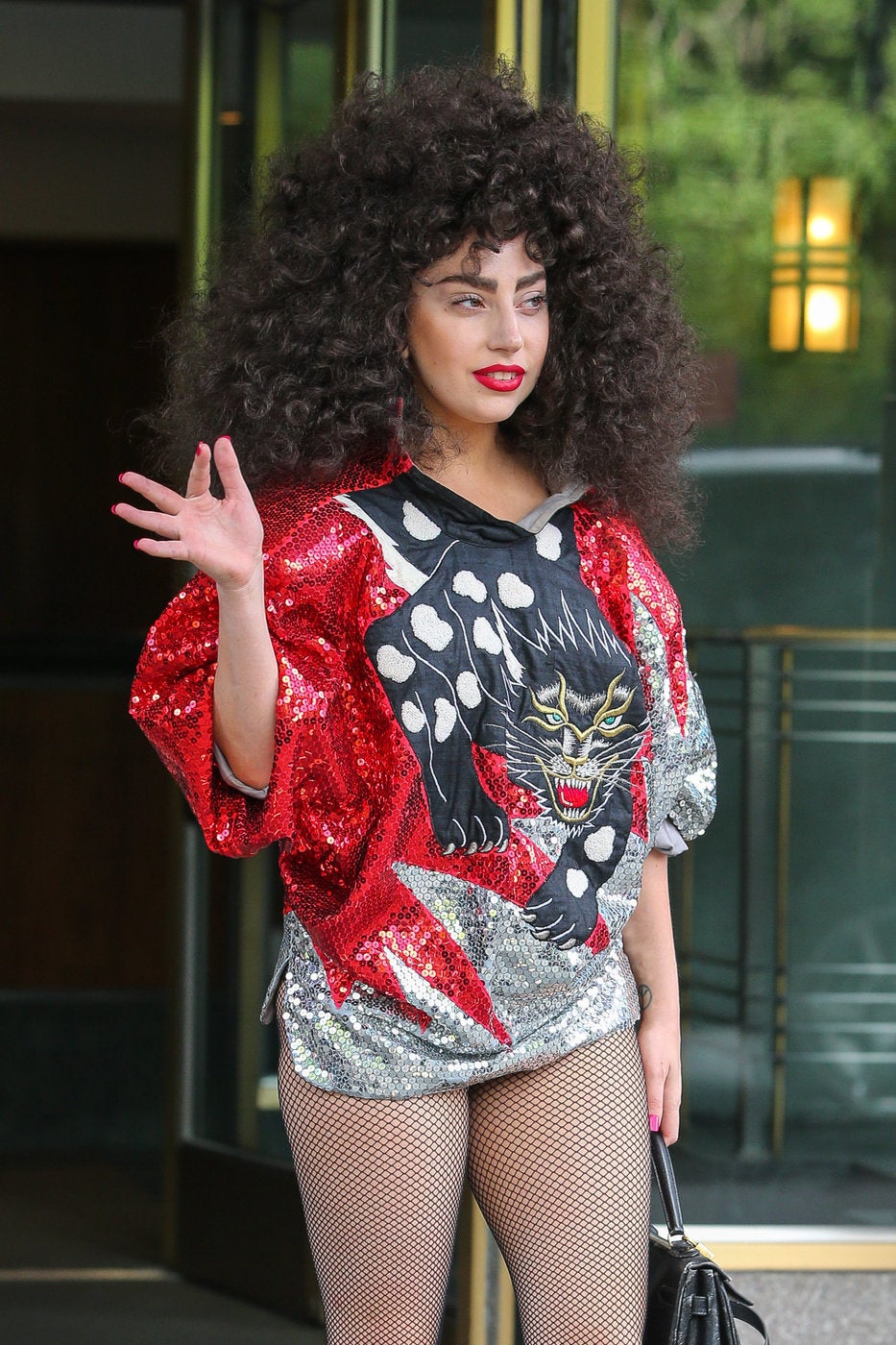 Celebrity News & Photos
Popular in the Community