WHAT: Lizzie Olsen took a break from filming her latest flick, "Very Good Girls," to spend some time on the town. Although she was out running errands, she was camera-ready in an oversized oxford shirt layered under a shrunken green vest. The top half of her outfit might have been sloppy had she not paired it with shorts, showing off some skin. The youngest Olsen sister added a structured bag, giving some dimension to her ensemble (Mary-Kate, take note). The budding star finished off her look with a burnt orange hat and printed loafers. It looks like Ashley and Mary-Kate's style chops run in the family.
WHERE: Elizabeth Olsen was seen walking home with groceries in New York City on July 25th.
Click here to see Elizabeth Olsen's style evolution.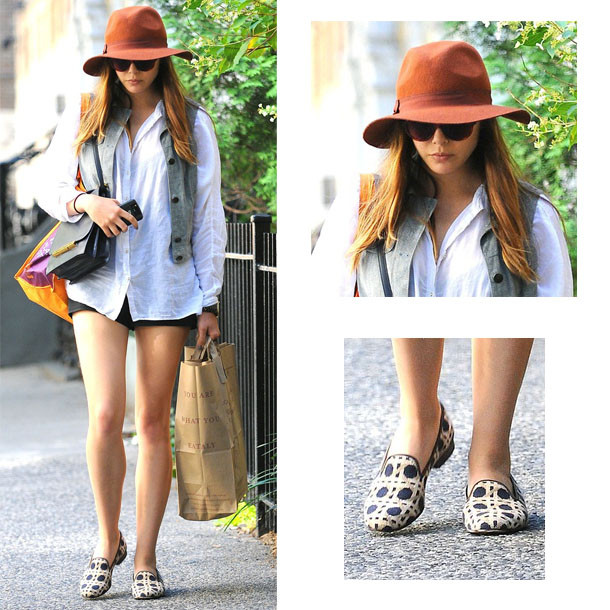 Pacific Coast News