Actress Elizabeth Perkins held a sign naming "Once Upon a Time in America" actor James Woods above the hashtag #MeToo during a rally against sexual harassment in Los Angeles this weekend.
On Sunday, Perkins marched in Hollywood as part of the Take Back The Workplace March, an event organized by comedian Tess Rafferty with the Feminist Majority Foundation, Civican and We for She.
During the march, Perkins walked with a sign bearing Woods' name.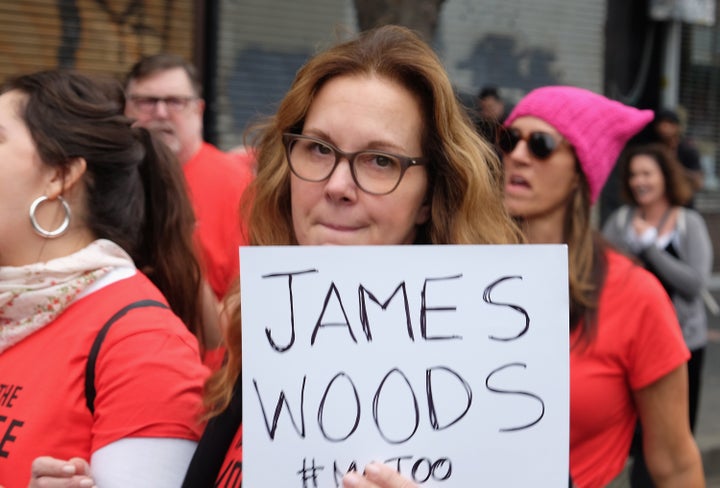 The meaning behind the sign is unclear. Reps for both Perkins and Woods did not immediately respond to requests for comment.
"You tried to make it sound innocent," Tamblyn wrote in an open letter to the actor published by Teen Vogue. "This is something predatory men like to do, I've noticed. Make it sound innocent. Just a dollop of insinuation. Just a hair of persuasion. Just a pinch of suggestion."
Tamblyn made the revelation after Woods expressed disgust over a gay relationship between a 17-year-old and 24-year-old depicted in the film "Call Me By Your Name." In response, actor Armie Hammer, who stars in the movie, recalled Woods being romantically linked to a 20-year-old when he was 66.
"This is 2017, and the time is ripe for a reordering of power," Sivan said. "You will no longer keep us quiet or label us 'gold diggers' or 'psychos.' We want our daughters and sons to be able to go to a workplace and never have to take a meeting with a dude in a bathrobe. They will never have to choose to put out or keep their job."
Before You Go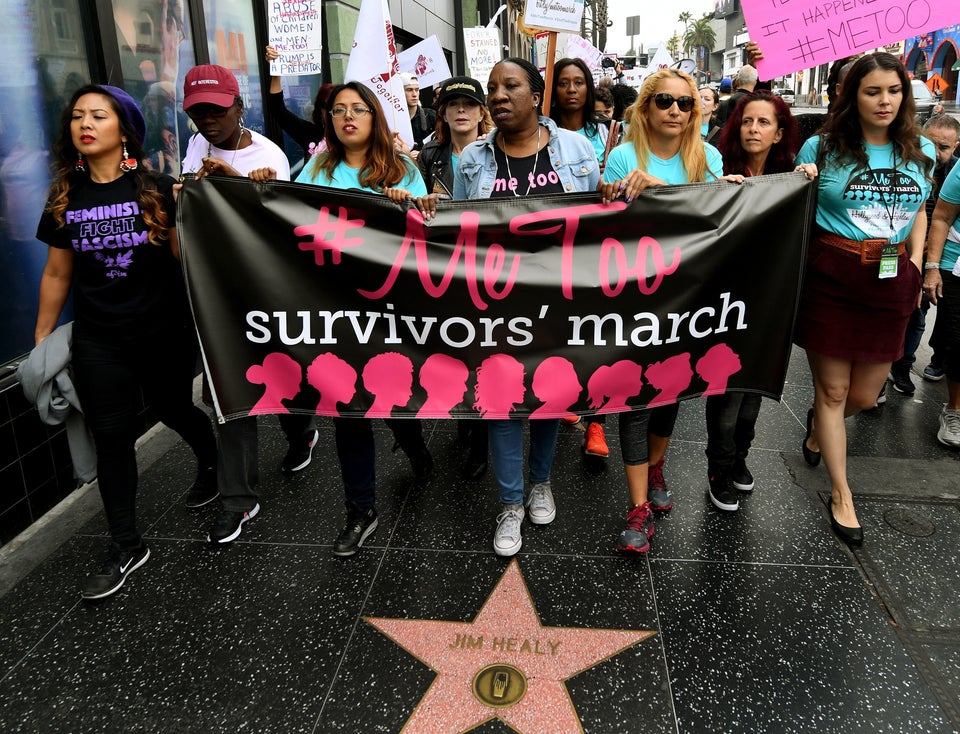 Hollywood #MeToo March
Popular in the Community