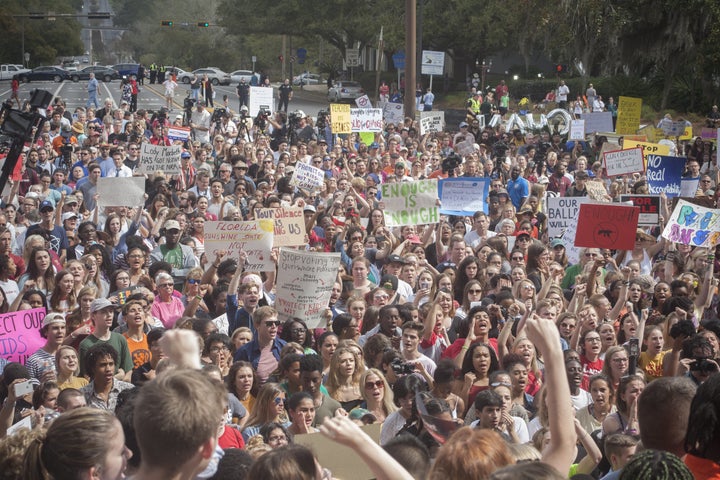 State Rep. Elizabeth Porter (R) on Tuesday criticized her colleagues who support the young activists.
"We've been told that we need to listen to the children and do what the children ask," she said during a state House debate. "Are there any children on this floor? Are there any children making laws?"
"Do we allow the children to tell us that we should pass a law that says 'no homework'? Or you finish high school at the age of 12 just because they want it so? No," she added. "The adults make the laws because we have the age, we has [sic] the wisdom, and we have the experience."
Meanwhile, college students participated in a "die-in" anti-gun protest at the state's Capitol Rotunda. Some held signs that said, "No armed teachers."
The Florida state Senate passed a bill on Monday that would allow school staff, excluding most teachers, to carry firearms. It would also establish a mental health program for schools, raise the legal age for firearm purchases to 21 and introduce a three-day waiting period for such sales.
A vote is expected to take place this week, but Florida Gov. Rick Scott (R) has still not said whether he would sign the bill passed by the Senate. Scott has previously spoken out against the idea of permitting teachers to carry guns in schools.
CORRECTION: The subheadline in a previous version of this story incorrectly attributed the quote in it to another Florida lawmaker.
Popular in the Community