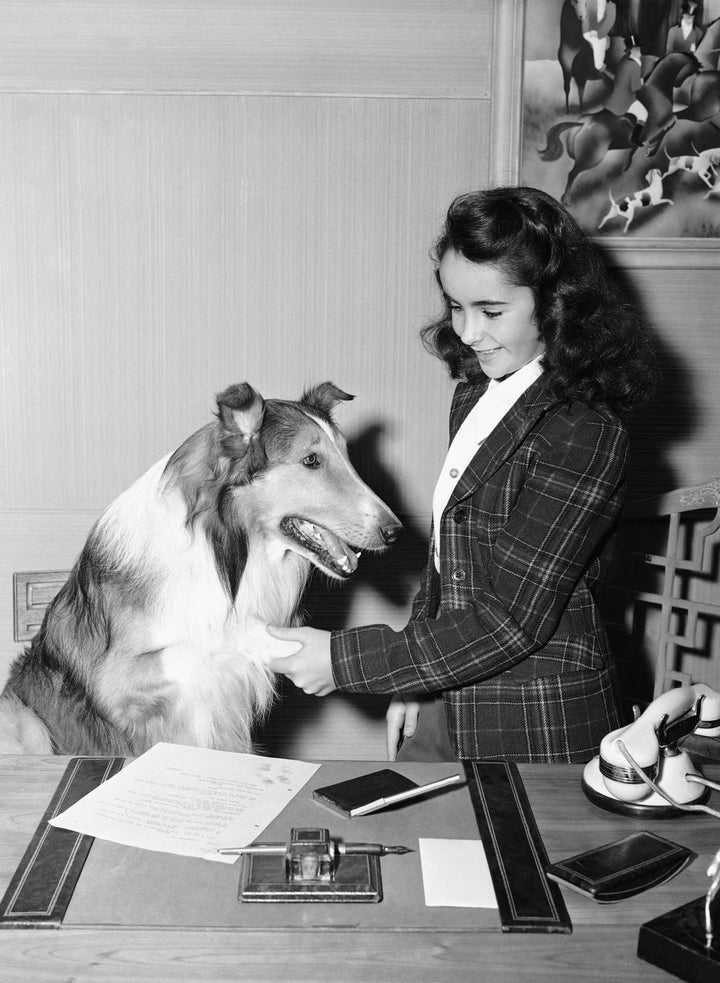 "The last of Hollywood's golden era" is the way so many broadcast and cable obituaries described the legendary Elizabeth Taylor. If they're right we might have some respect for their fact-checking skills. But alas, there are at least five stars from that era who are probably saying to themselves," What am I, chopped liver?"
Olivia De Havilland, 95, and her sister, Joan Fontain, 94, probably saw the Taylor obit and yelped, although not to each other because they haven't talked in more than three decades.
How about Maureen Ohara, 91, the red-haired star of The Quiet Man, and The Miracle on 34th Street among many others. In addition to being the desk-top icon for Irish beauty, this lady's working buddies included Hollywood's big Johns: Wayne and Ford.
You think Mickey Rooney, 91, or Kirk Douglas, 95, are happy being overlooked? How could you miss Douglas' cringe-worthy, ego-busting showing at the recent Oscars when they couldn't get him off stage? As for Rooney, you can see him most any day at a Hollywood race track. Oh yeah, and he worked with Taylor.
Celeste Holm, 94, Oscar winner for Gentlemen's Agreement and nominated for Come to the Stable and All About Eve couldn't be too tickled over being ignored.
Louise Rainer, 101 (!) the first women to win two Oscars, consecutively, and the oldest living Oscar winner -- how do you miss that star?
Finally, there's Doris Kappelhoff, 89, the highest grossing actress of all time! Also known as Doris Day.
In all fairness, it was TV news and mostly the uber-hyberbolic showbiz shows like Entertainment Tonight, and Extra, that billed Taylor as the 'last star.' The Los Angeles Times, the New Tork Times and the Chicago Tribune did not get caught with their sloppy facts showing.
How do you explain this with TV? While these shows are entertainment, they deliver entertainment news. How hard is it to fact-check with a 24/7 Internet at your finger tips? Is this a deliberate screw-up that so many of them just re-screwed? Probably not. Producers along the TV news chain simply did not check their facts. It's lazy journalism and lazy journalism is bad journalism -- whether reporting critical issues of the day or movie star obituaries.
Oh, well, as Doris Kappelhoff use to sing, Que Sera Sera -- whatever will be, will be.
REAL LIFE. REAL NEWS. REAL VOICES.
Help us tell more of the stories that matter from voices that too often remain unheard.