 A new tell-all book about the life of the late, legendary actress Elizabeth Taylor makes some shocking new allegations about her love life.
Taylor passed away in 2011, but the authors say they spent years researching the screen legend's life, and allege then 36-year-old Reagan invited a teenage Taylor to dinner at his home, and she seduced him.
The London Daily Express reports that a close friend of Taylor's reveals what the actress told her of her encounter with the actor, who would later go on to become President:
"Reagan was treating me like a grown woman, and that thrilled me. We sat on his sofa and I could tell he wanted to get it on but he seemed reluctant to make the first move. I became the aggressor.... After a heavy make-out session on the sofa, we went into the bedroom."
The authors also allege that a nude swim in JFK's pool turned into a steamy threesome with the president and Stack, both of whom were married at the time to other women. Taylor was known for her many lovers and marriages, and the book is rife with titillating details about the sexual encounters she was said to have with stars such as Peter Lawford, Errol Flynn, Tony Curtis and Paul Newman.
The book isn't a flattering portrayal of the star, and claims that when her romance with Frank Sinatra petered out, she tried to trap him, telling him she was pregnant with his child in an attempt to blackmail him into marrying her. Previously, it had been reported in Kitty Kelley's 1987 tell-all, "His Way: The Unauthorized Biography of Frank Sinatra," that when the singer learned of Taylor's pregnancy he scoffed at marrying her, and arranged for an abortion instead.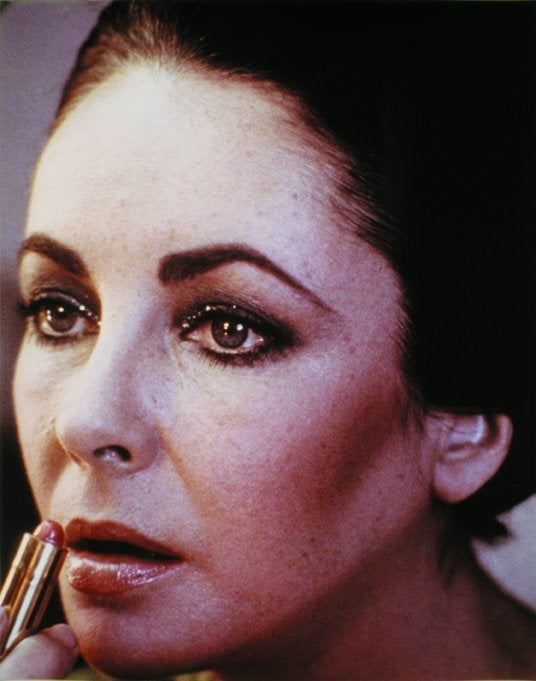 Rare Photos of Elizabeth Taylor
CORRECTION: In a previous version of this story, we stated that Taylor was married seven times. She was, in fact, married eight times.
Related
Popular in the Community