UPDATED-- In 1997, Elizabeth Taylor opened the doors of her Bel-Air estate to photographer Firooz Zahedi and Architectural Digest. Here are the images. Zahedi originally met Taylor in 1976, when he photographed the actress in pre-revolution Iran. Elizabeth Taylor in Iran is currently on view at LACMA through June 12.
PREVIOUSLY-- For the first time in thirty years, Dame Elizabeth Taylor's Bel-Air estate has been listed with a price of $8.6 million. Taylor has owned the California ranch-style home since 1981, and the property was originally owned by Nancy Sinatra Sr. According to Taylor's Estate, the property is "hidden by mature foliage" and "sits on 1.27 acres at the top of a long driveway." Taylor's son, Christopher Wilding, said of the house, "It was the focal point for the family and where we all gathered, especially at Thanksgiving and Easter."
The spacious property was home not only to Taylor, but also to her internationally renowned arts and antiquities collection. Her famous Aubusson rugs and Impressionist paintings are rumored to have lined the interiors of the home. The Estate expressed that her "master bedroom, with high ceilings and walls upholstered in her signature violet, encompasses a large part of the second floor and has treetop views over the city."
Dame Elizabeth Taylor once said of the property grounds, "I can look out on the lovely garden, where one tree in particular inspires me if I am down. It has an exotic, magical quality, like the woods that come alive in The Wizard of Oz." Her Elizabeth Taylor Beauty line draws specifically from her love of Gardenias, especially those in her own backyard.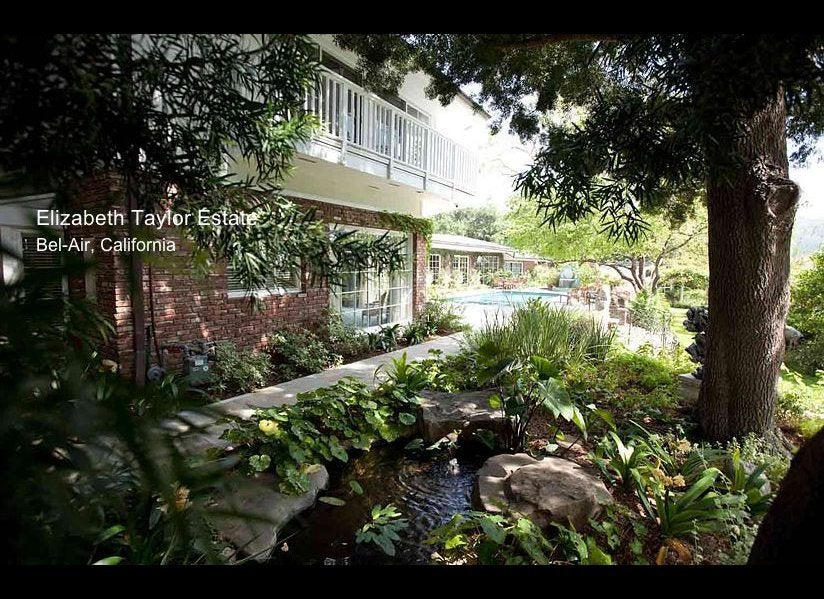 Related
Popular in the Community