Sen. Elizabeth Warren (D-Mass.) slammed American International Group on Tuesday for thinking about suing the federal government over the $182 billion taxpayer bailout the insurance giant received during the financial crisis.
"Beginning in 2008, the federal government poured billions of dollars into AIG to save it from bankruptcy. AIG's reckless bets nearly crashed our entire economy. Taxpayers across this country saved AIG from ruin, and it would be outrageous for this company to turn around and sue the federal government because they think the deal wasn't generous enough," said Warren in a statement. "Even today, the government provides an ongoing, stealth bailout, propping up AIG with special tax breaks -- tax breaks that Congress should stop. AIG should thank American taxpayers for their help, not bite the hand that fed them for helping them out in a crisis."
Warren's outrage stood in contrast to the reaction from the White House, which declined to comment on the potential lawsuit Tuesday.
Warren has espoused a more populist view of Wall Street than the Obama administration has. Republicans threatened a filibuster over her permanent appointment to the Consumer Financial Protection Bureau; that opposition, along with concerns from the Treasury Department, derailed her appointment. Turning her attention to a run against then-Sen. Scott Brown (R-Mass.), Warren campaigned and won on a message decrying the outsized influence of financial institutions versus the middle class. She now holds a seat on the Senate Banking Committee.
The AIG board will meet Wednesday to consider joining the lawsuit. The insurer just launched a television ad called, "Thank you, America."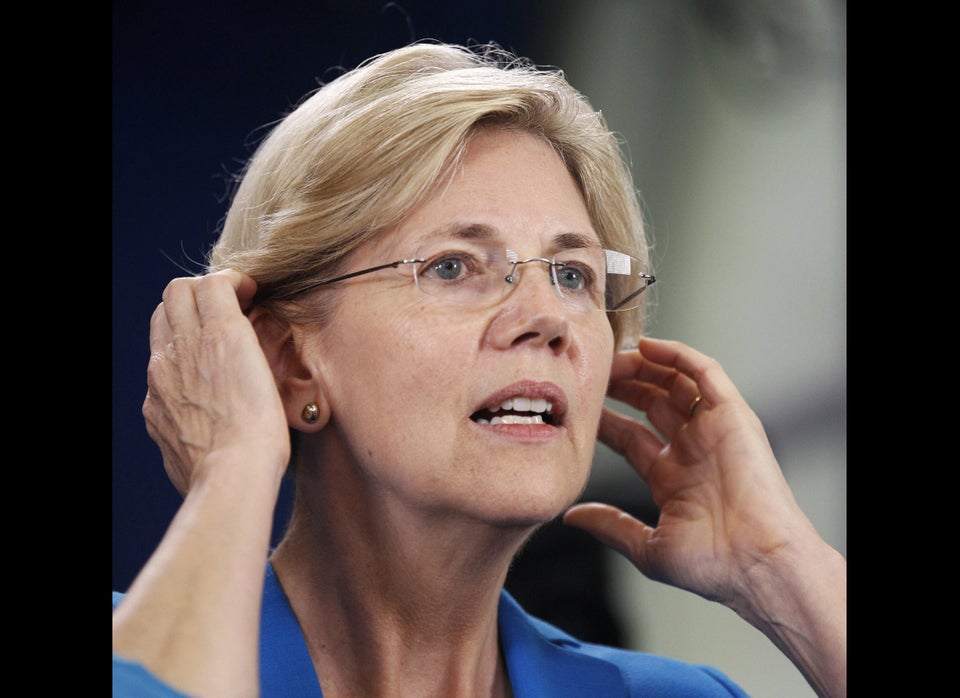 Elizabeth Warren
Popular in the Community