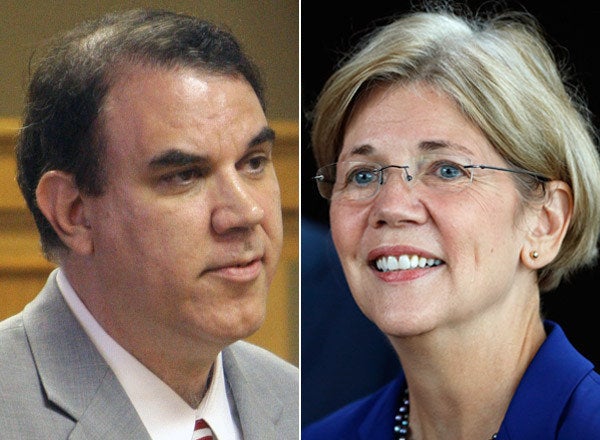 WASHINGTON -- One of the most prominent progressive groups in the country is launching a major voter outreach effort on behalf of 20 congressional campaigns, calling it the "crown jewel" of its election functions.
The Progressive Change Campaign Committee hopes to place one million phone calls to targeted voters through the effort, named "Call Out The Vote."
President Barack Obama, with whom the PCCC has often had a contentious relationship, won't be a beneficiary. Instead, the group will direct its resources toward down-ballot races, in hopes of building a progressive base in the halls of Congress.
Elizabeth Warren, the Democratic candidate for Senate in Massachusetts, is the marquee candidate, with organizers hoping to make hundreds of thousands of calls for her campaign. On the House side, the group is gunning to return former Rep. Alan Grayson (D-Fla.) to Congress. Grayson will personally talk to volunteers making calls on his behalf.
Other candidates the PCCC is supporting include Sen. Sherrod Brown (D-Ohio), Sen. Sheldon Whitehouse (D-R.I.), former Rep. Carol Shea-Porter (D-N.H.) and Annie Kuster, a New Hampshire Democrat running for the House of Representatives. The group is also backing Rep. Tammy Baldwin (D-Wis.), who is running for Senate, and Rob Zerban, a Wisconsin Democrat attempting to unseat Rep. Paul Ryan. It is expected to add gubernatorial candidates to its list as well.
The operational aspects of the campaign are interesting here. The PCCC has a paid call center that it will manage itself while leaning, primarily, on volunteers across the country to make the calls.
It's unclear how effective it will be to do things this way, as far as voter persuasion efforts go. Labor groups, for instance, are putting a big premium on direct contact, or phone calls placed by individuals from the same neighborhood as the call recipient. But the sheer magnitude of the PCCC's call effort should have an impact. And for congressional candidates who aren't getting help from the Obama reelection campaign -- the president's team isn't sharing its resources -- this helps fill an important void.
"Political consultants spend billions of dollars trying to dazzle voters with arresting images and sounds, but that's not what changes minds," Grayson said in a statement provided by the PCCC. "What changes minds is what voters crave: human contact, one soul brushing up against another, a voice with a brain attached to it."
Calling all HuffPost superfans!
Sign up for membership to become a founding member and help shape HuffPost's next chapter
BEFORE YOU GO
PHOTO GALLERY
2012 Senate Race Polls