Sen. Elizabeth Warren (D-Mass.) announced she will run for re-election in 2018. The outspoken populist-progressive and fierce advocate for campaign finance reform said in an email to supporters that she would seek a second term as a U.S. senator from Massachusetts.
"I didn't come to Washington to roll over and play dead while [President-elect] Donald Trump and his team of billionaires, bigots, and Wall Street bankers crush the working people of Massachusetts and this country," Warren wrote. "This is no time to quit."
Warren, 67, focused much of her statement on the need to grow the economy and combat "racism, sexism, bigotry and hate" during the coming Trump presidency.
"We will fight back against attacks on Latinos, African-Americans, Muslims, immigrants, women, and LGBT Americans," she wrote. "Our diversity is what makes our country strong ― and on this, there will be NO compromise."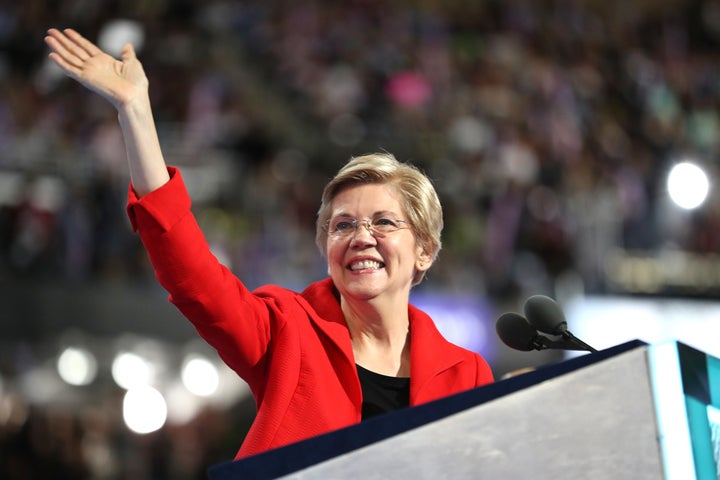 Many of her enthusiastic supporters hope to see Warren on a 2020 presidential ticket, and this announcement doesn't rule out that possibility. John Kerry was the Democratic nominee in the 2004 presidential election while he was a U.S. senator from Massachusetts. (Kerry lost to President George W. Bush, who was governor of Texas when he first won the White House in 2000.)
The Federal Election Commission reported Warren raised over $38 million during her 2012 senate run, compared with the roughly $27 million raised by her opponent and incumbent Sen. Scott Brown (R-Mass.).
But Warren warned against setting expectations for a quick and easy victory.
"Representing Massachusetts in the US Senate and fighting for working families here and all across this country is the best job in the whole world and the greatest honor of my life," Warren said. "But I also know this: We fought our hearts out to win in 2012, and I expect we'll have an even bigger, more expensive fight in 2018." 
Calling all HuffPost superfans!
Sign up for membership to become a founding member and help shape HuffPost's next chapter
BEFORE YOU GO