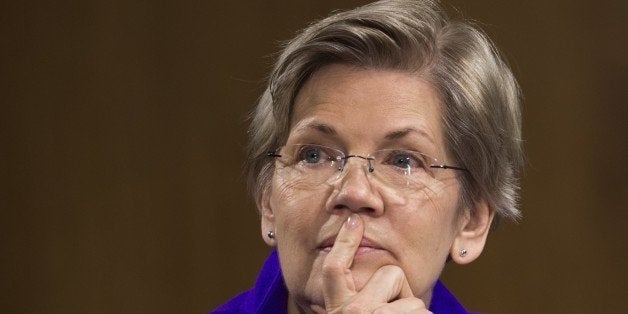 Last May, after the Justice Department accused one of his contractors of intentionally cheating active-duty troops on their federal student loans, Education Secretary Arne Duncan was asked whether Navient Corp. would lose its lucrative contract. He replied that "every option is on the table."
But to seven Senate Democrats, Duncan's actions since then -- quietly extending Navient's contract, sending the company more accounts and increasing its pay -- "suggest that the only option on the table was business as usual."
"We are deeply concerned that Navient could have cheated our military families and broke the law, and yet somehow continue to feast off of our borrowers and our taxpayers," the lawmakers said in a letter dated Tuesday. "The other federal watchdogs have done their jobs, and it is past time for you to do yours."
The sharply worded letter was signed by Sens. Sherrod Brown of Ohio, Elizabeth Warren and Ed Markey of Massachusetts, Dick Durbin of Illinois, Al Franken of Minnesota, Mazie Hirono of Hawaii, and Tammy Baldwin of Wisconsin.
The senatorial rebuke, publicly released Thursday, ratchets up a long-simmering battle between Duncan, an old friend of President Barack Obama who focuses on K-12 education issues, and a contingent of prominent Democratic lawmakers with reputations for fighting on behalf of consumers. The intra-party squabbling comes as U.S. student debt nears $1.3 trillion, loan defaults show no sign of abating, and federal policymakers increasingly worry that unpaid student loans risk slowing economic growth.
Duncan's treatment of Navient in the wake of the Justice Department's lawsuit against the company ranks among the top sources of frustration.
"The Education Department seems more concerned about the interests of student loan companies than service members," Steve Gonzalez, an assistant director in the American Legion's veterans employment and education division, said in March.
Patricia Christel, a Navient spokeswoman, didn't respond to a request for comment. Until last year, Navient was a unit of student loan giant Sallie Mae.
The Education Department missed signs that Navient was allegedly violating the Servicemembers Civil Relief Act by overcharging active-duty troops on their federal student loans and creating hurdles for them to access key benefits. After the department was briefed on other federal agencies' findings, it still went ahead and told Navient that it would renew the company's loan servicing contract.
On the day that the Justice Department announced its lawsuit against Navient -- which Navient settled by agreeing to refund some 60,000 troops about $60 million, without admitting or denying wrongdoing -- Duncan promised a "thorough" investigation to determine whether the company had indeed violated its contract with his department. The contract prohibits Navient from violating relevant federal or state laws, including the Servicemembers Civil Relief Act. He also announced the department would review its other major loan contractors' compliance with the service members provision.
Education Department officials told lawmakers that the probe would take 120 days. Duncan announced its launch on May 13 of last year.
Then, on June 13 of last year, Duncan's agency officially renewed the contract for another five years, according to Navient. Meanwhile, the findings of a review that was supposed to run four months remain unknown to the public more than a year later.
"We hope to release the compliance review of all four [major loan servicers] soon," Dorie Nolt, an Education Department spokeswoman, said without elaborating.
Federal and industry sources with knowledge of the review said it was completed weeks ago and largely cleared Navient of any wrongdoing. The initial probe by the Education Department, completed last autumn, yielded similar results.
In their Tuesday letter, the seven senators demanded key details about the Education Department's investigation, such as the time period it covered and the number of recorded calls between Navient representatives and military borrowers that were examined. They also asked Duncan whether he or any of his subordinates made any kind of promises to the company in the event that other regulators found wrongdoing.
"It took the Department of Education just one month after the announcement of a major federal settlement to decide that it should continue to award funds to Navient," the lawmakers said. "But after more than a year, the Department of Education cannot determine whether Navient's actions that harmed our military families warrant any punishment at all under its contracts."

Before You Go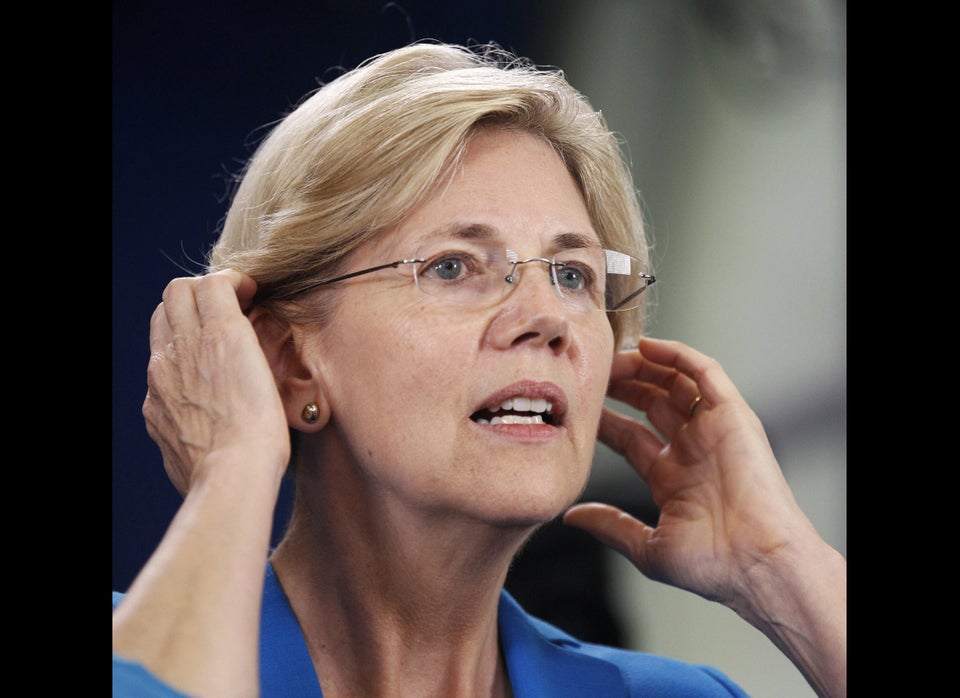 Elizabeth Warren
Popular in the Community